Three years ago I brought home this amazing dill dip from the store thinking it would be great with veggies, but to my surprise I didn't like it! I had just become pregnant with my daughter and that was one of the many things I could not stand. However, my husband loved it with everything, so every week I brought home more dill dip for my husband.
To my utter dismay after 2 years of bringing home the dip it was GONE! I went to the store and it wasn't there! That was bad, bad, bad because I had gone to get it for my dill potato salad I was making for my clients. What now? What do I tell them? I can't tell them anything! I have to fix this! So, I figured it out and the Dill Potato Salad became "the best potato salad in the world," according to my husband. This is a slight bummer because I don't think he will be happy if I try to play with different kinds of potato salad – I am stuck. But stuck as I am it doesn't really bother me because I love the potato salad, too.
Before you can make the potato salad you need to make the dill dip, which I also use the dry mix as a dill sauce/dressing.
Dill Dip
Printable Recipe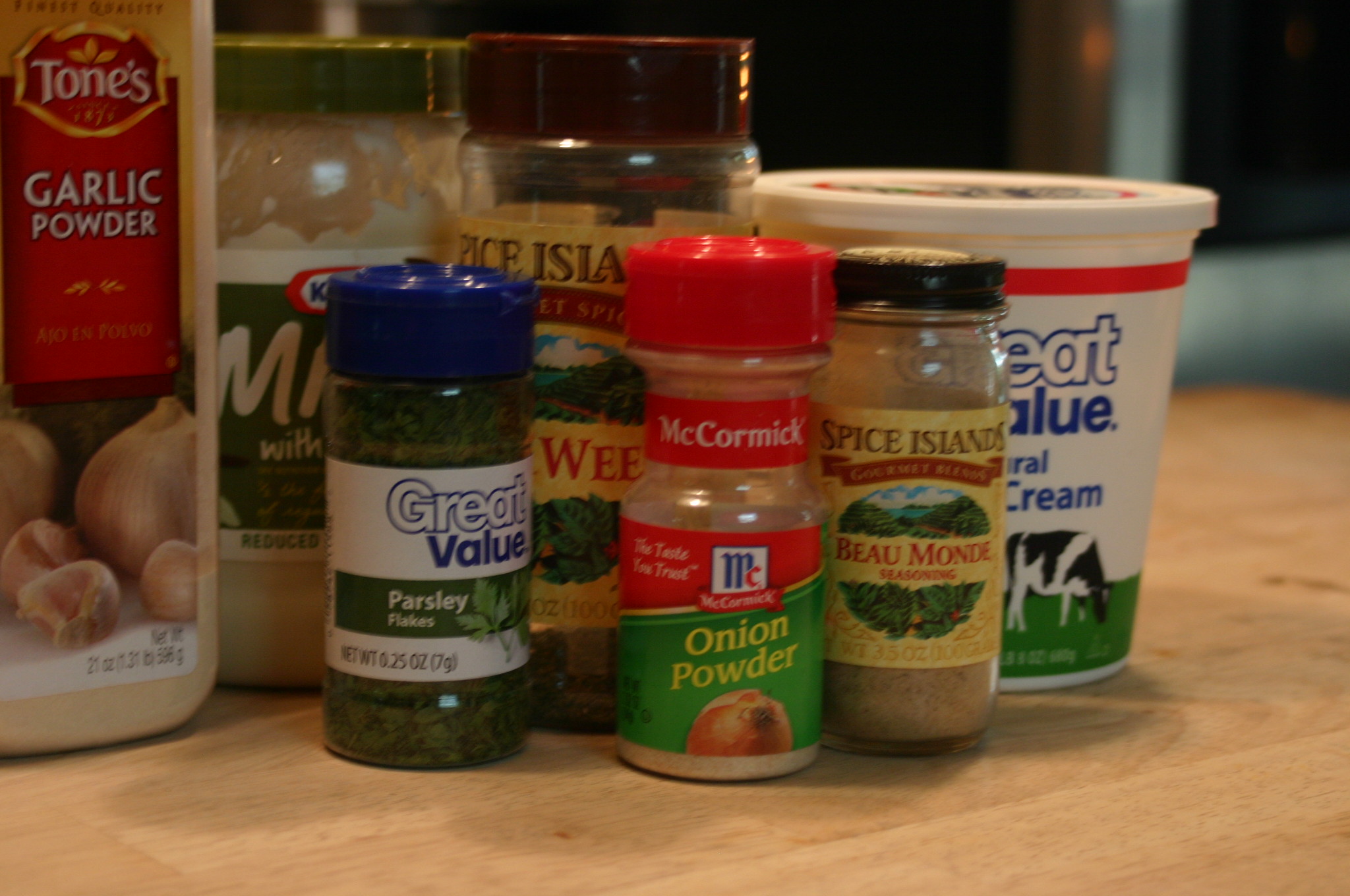 Dry Mix:
1 tsp. dried dill weed
1 tsp. Beau Monde seasoning (by Spice Island)
1 Tbl. dried parsley
1/2 Tbl. onion powder
1/8 tsp. garlic powder
1.) Mix the spices together. I like to grind them up in my Bullet for a finer texture.
Dip:
mix from above
1 c. sour cream
2/3 c. mayonnaise with olive oil
1.) Mix the sour cream and mayonnaise together until well mixed; add in the dry dill mix and stir until well combined.
2.) Chill for at least 1 hour.
(In order to make a dressing you add 1 c. buttermilk, 1 c. mayonnaise and the dry mix and stir until well blended.)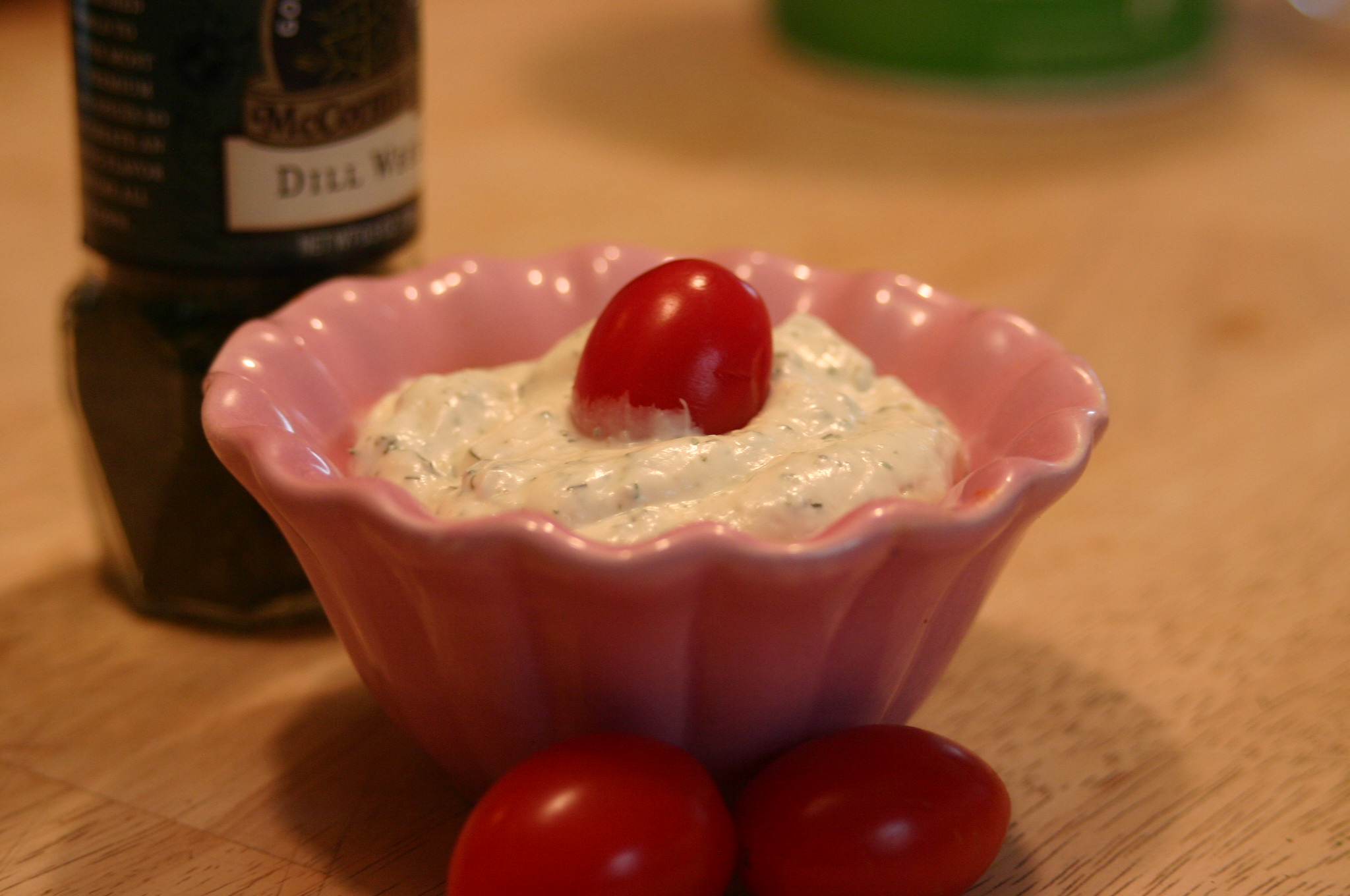 Dill Potato Salad
yield – 12 servings
Printable Recipe

3 lb red potatoes
1 c. mayonnaise with  olive oil
1 c. dill dip (recipe above)
1 Tbl. dried dill weed (optional – we use because we want the additional dill flavor)
4 green onions, chopped
2 eggs, hard-boiled
1.) Wash and scrub the red potatoes and cut into 1/2 inch cubes. Place potatoes in a large pan, cover with water, and boil for about 10 to 15 minutes until fork tender, but not mushy. Drain water from potatoes and place in a large mixing bowl. Cool for about 15 to 20 minutes.
2.) In a small mixing bowl, combine the mayonnaise, dill dip and additional dried dill weed, set aside.
3.) Chop the green onions.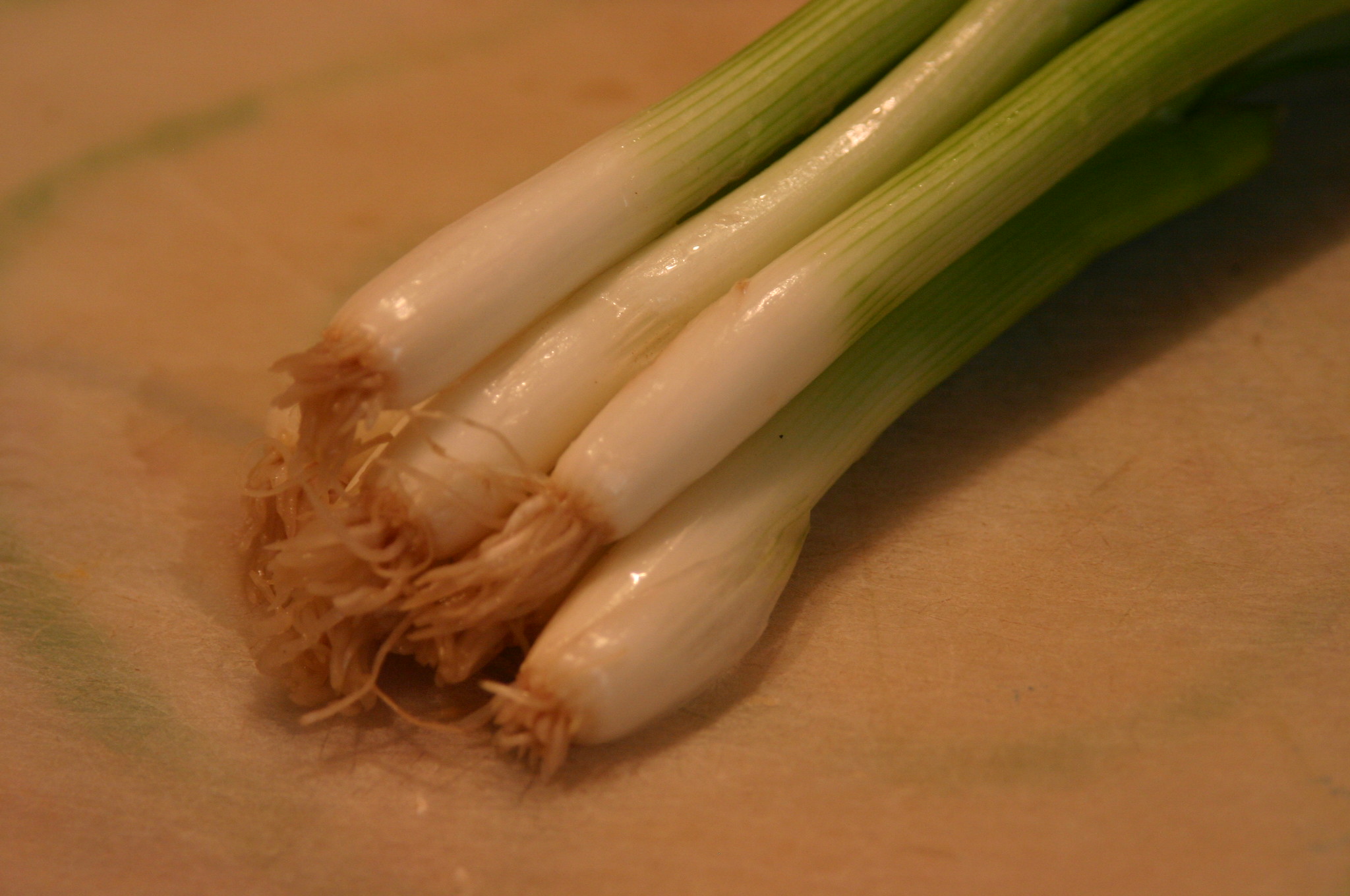 4.) Chop the hard-boiled eggs.
5.) Combine the potatoes and dill mixture and stir until potatoes are well coated. Gently mix in the green onions and hard-boiled eggs.
6.) Serve warm or chilled.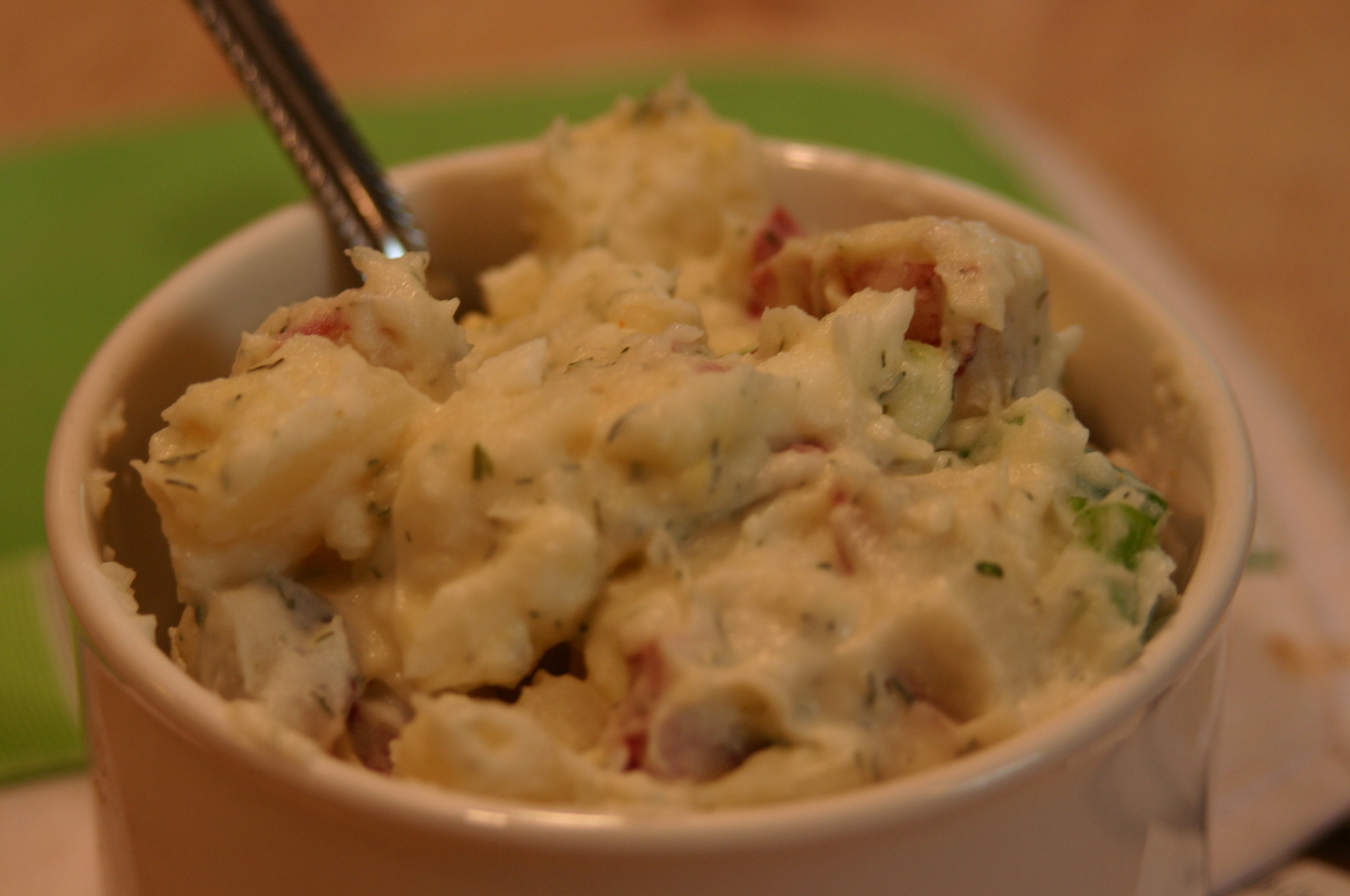 This potato salad is great with burgers, ribs, smoked brisket, Pepsi BBQ Chicken and just about anything else you can think about. Enjoy!
I would love to hear about your potato salad recipes. Just post them in the comments below.