With summer in full swing I thought it best to have the Little Miss take swimming lessons. I must say she hated every minute of them. She cried, drank the water, threw the water up and started all over – for eight days! Now, I will ease your mind, that was three weeks ago and today she is a jumping, swimming, fun-loving water bug. I really wasn't sure if she would ever get in the water after those lessons, but she LOVES the pool.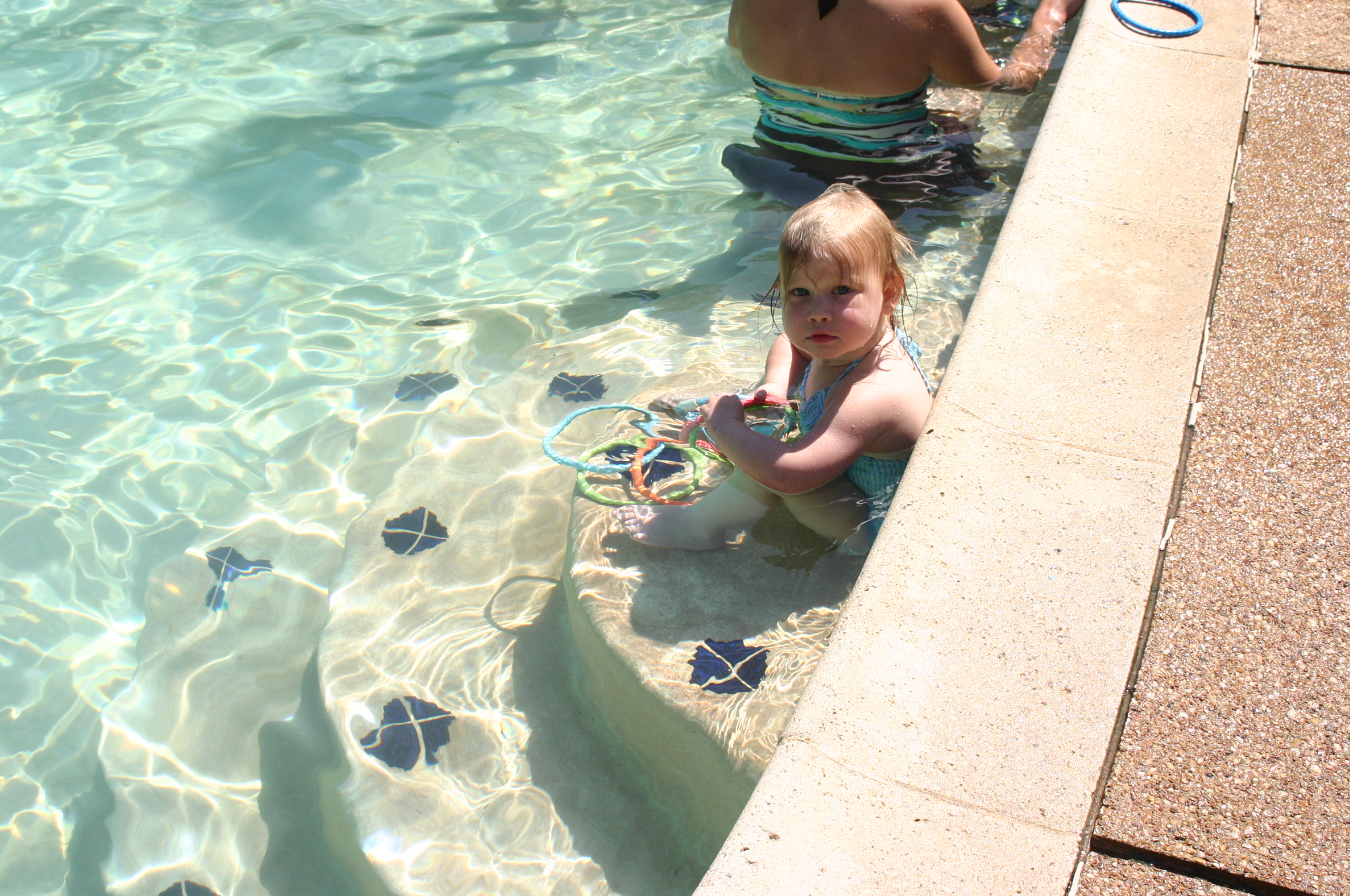 Here are some other great Wordless Wednesday posts
Please link up your Wordless Wednesday below and please leave a comment.