One day I was looking for something new to fix for my family, and I was perusing one of those sites where you order your dinners and then go and pick them up and they had something called Ravioli Parma Rosa. Now I had never heard of that, but based on the description it sounded really good, so I decided to experiment.
Here is the recipe that came out of that experiment.
Ravioli Parma Rosa
1 pkg of your favorite refrigerated or frozen ravioli (this summer I plan on learning how to make my own ravioli – I hear it is easy)
Parma Rosa Sauce: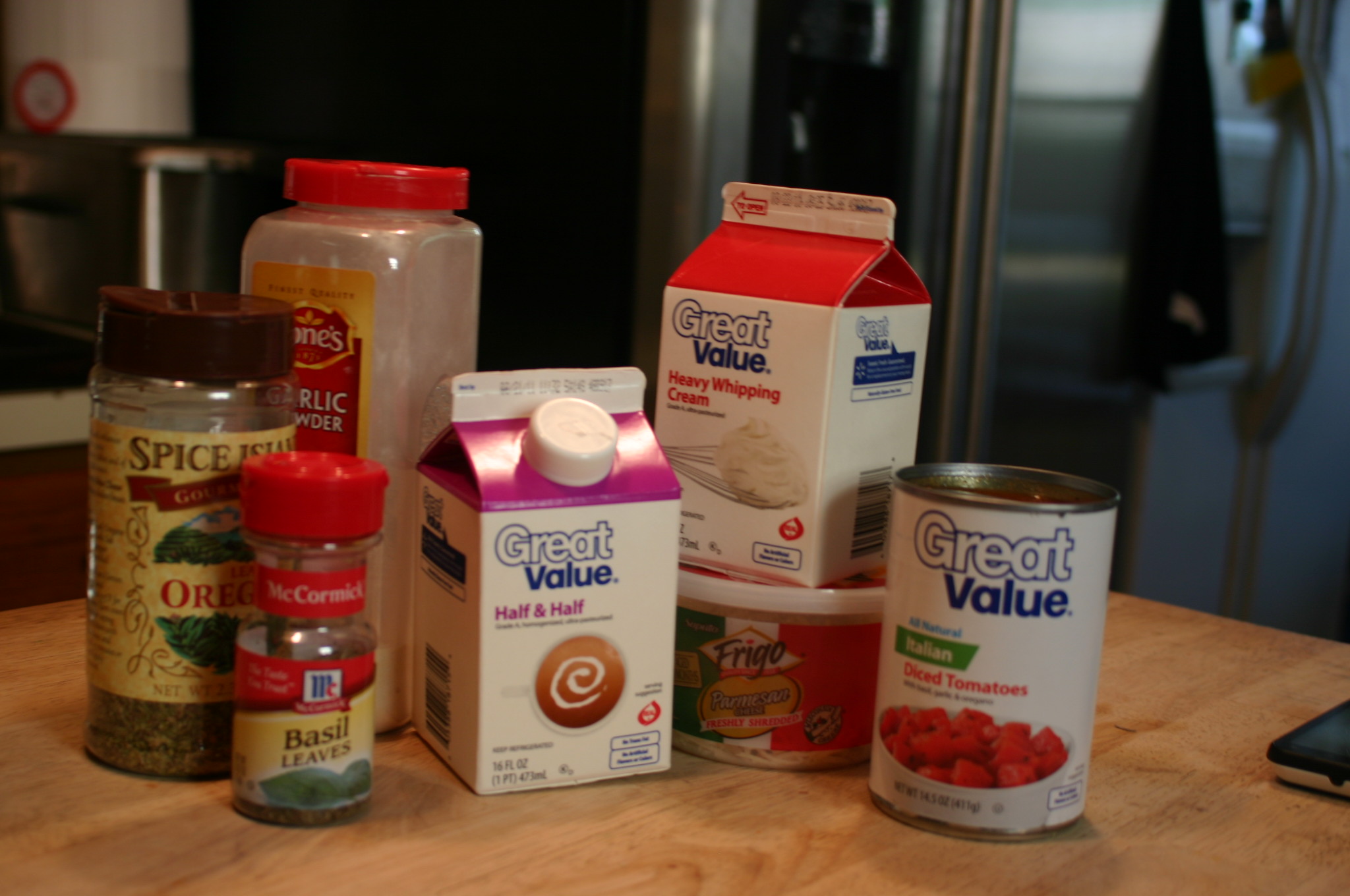 4 Tbl. butter
1 tsp. minced garlic
2 tsp. flour
1 c. half and half (I use fat-free)
1 c. whipping cream
1 c. plus Parmesan cheese
1/2 can diced tomatoes (I use Italian style)
1/4 to 1/2 tsp. garlic powder
1/4 to 1/2 tsp. dried oregano
1/4 to 1/2 tsp. dried basil
1.) Make a roux – melt 1 tablespoon of the butter in a medium sauce pan, add in minced garlic and saute for 1 minute (be careful not to burn the garlic), mix in the flour and cook for 1 minute.
2.) Add in your whipping cream, half and half and remaining 3 tablespoons of butter, stir until bubbly. (I have a RoboStir, that will do the work for me so I can move onto something else, a preteen would work just as well and would probably be cheap labor.)
3.) Slowly stir in your cheese until smooth. Let it simmer for a few minutes on low.
4.) Begin boiling your ravioli, as that only takes about 3 minutes.
5.) Puree 1/2 can of diced tomatoes with the garlic, oregano and basil.
6.) Remove Alfredo Sauce from the stove, and mix in the tomato puree.
7.) Toss the Parma Rosa Sauce with your cooked ravioli. Eat and enjoy!!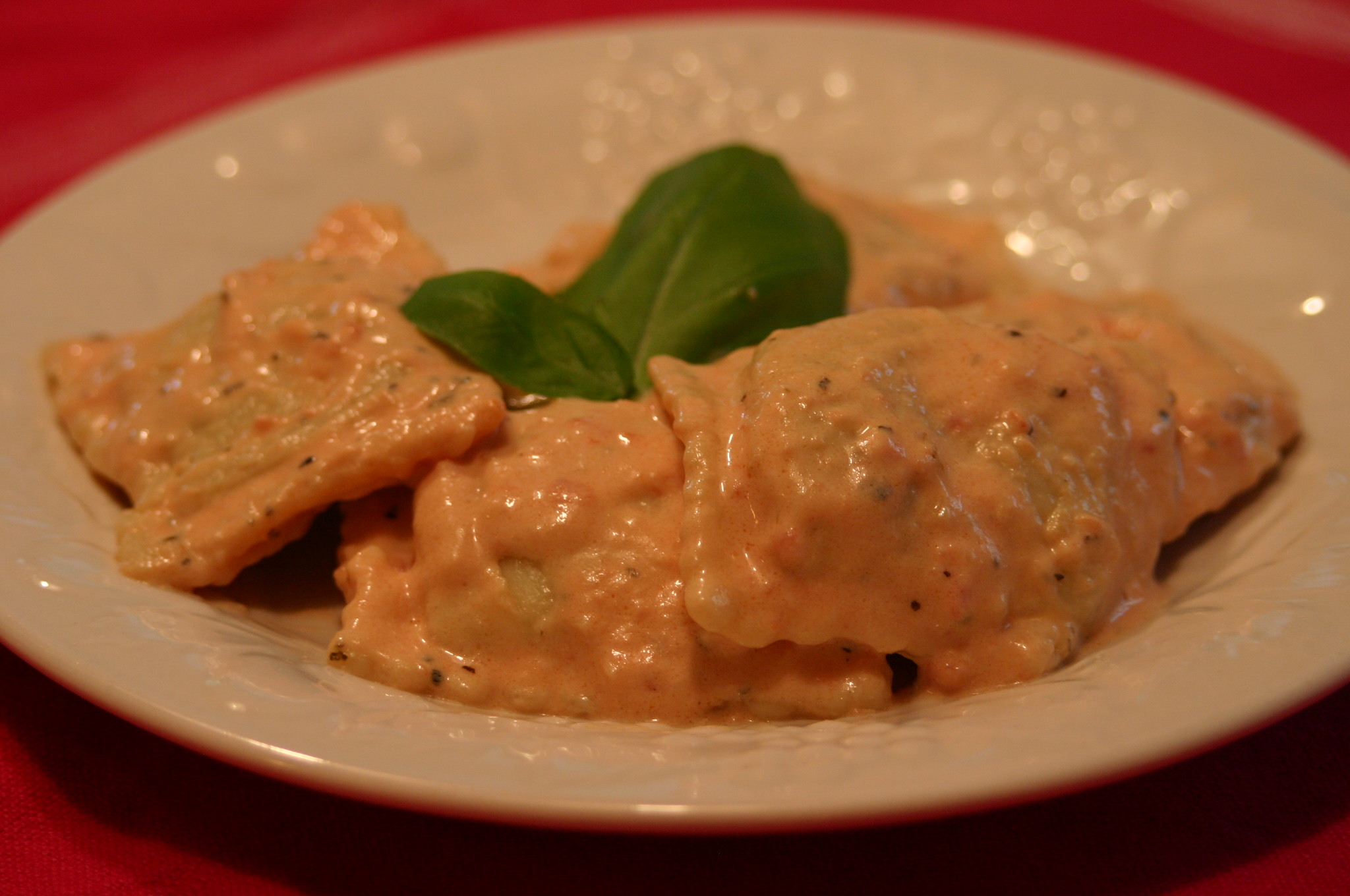 My family likes to use any leftover Parma Rosa Sauce to dip garlic bread or bread sticks in. Another great use for the Parma Rosa Sauce (which we are having next week since I have leftover sauce) is using it over grilled chicken and linguini.
This blog post is linked to the blogs below:
I would love to hear about some of your favorite Italian dishes. Feel free to leave in a comment or link up your blog below.