Okay, I admit it, I love carbs, but who doesn't?
I wanted to share a couple of my favorite carb recipes. These tasty tidbits are great with pretty much any meal and so simple to make. If breads weren't so bad for me, I would make these all of the time. I am going to share my Cheesy Crescents and my Cheddar Biscuits, and one day very soon I will feature my Strawberry Bread.
The Cheesy Crescents were developed to go with many of my Italian dishes that my clients enjoy, and the Cheddar Biscuits are my attempt at Cheddar Bay Biscuits from Red Lobster. I will never claim they are exactly the same, because quite honestly I don't want them to be. I must warn you, these will not last long especially if your family likes bread like mine does.
Cheesy Crescents
yields 8 crescents
1 pkg refrigerated crescent rolls
1/4 c. butter
1/2 tsp. oregano
1/2 tsp. garlic powder
1/2 tsp. basil
1/4 tsp. salt
1 c. mozzarella cheese
1.) Preheat oven to 400 degrees, and prepare a baking pan with foil, coated with cooking spray (I use olive oil).
2.) Melt butter in a small microwave bowl.
3.) Mix in the oregano, garlic, basil and salt. (If you like a stronger taste, you may add more spices.)
4.) Separate the crescents into their individual triangles, coat each one with the butter mixture and sprinkle about 1/8 c. of cheese on each triangle.
5.) Roll up triangle to form a crescent shape – large side to small.
6.) If you have butter left over then spoon over rolled up crescents before baking.
7.) Bake crescents for about 10 minutes.
Cheddar Biscuits
yields 1 dozen biscuits
2 1/2 c. baking mix
3/4 tsp cold milk
4 Tbl. butter
1/4 tsp. garlic powder
1/4 tsp. Lowry's Seasoning Salt
1 c. shredded cheddar cheese
Topping for Biscuits
2 Tbl. butter, melted
1/4 tsp. thyme
1/2 tsp. garlic powder
1.) Preheat oven to 400 degrees and lay parchment paper on a cookie sheet. (I love parchment paper – no sticky mess.)
2.) Using a pastry blender or two knives combine the baking mix with cold butter in a medium bowl to form a crumbly mixture. Do not mix to thoroughly. You want to make sure it is still a bit chunky with pea sized butter pieces.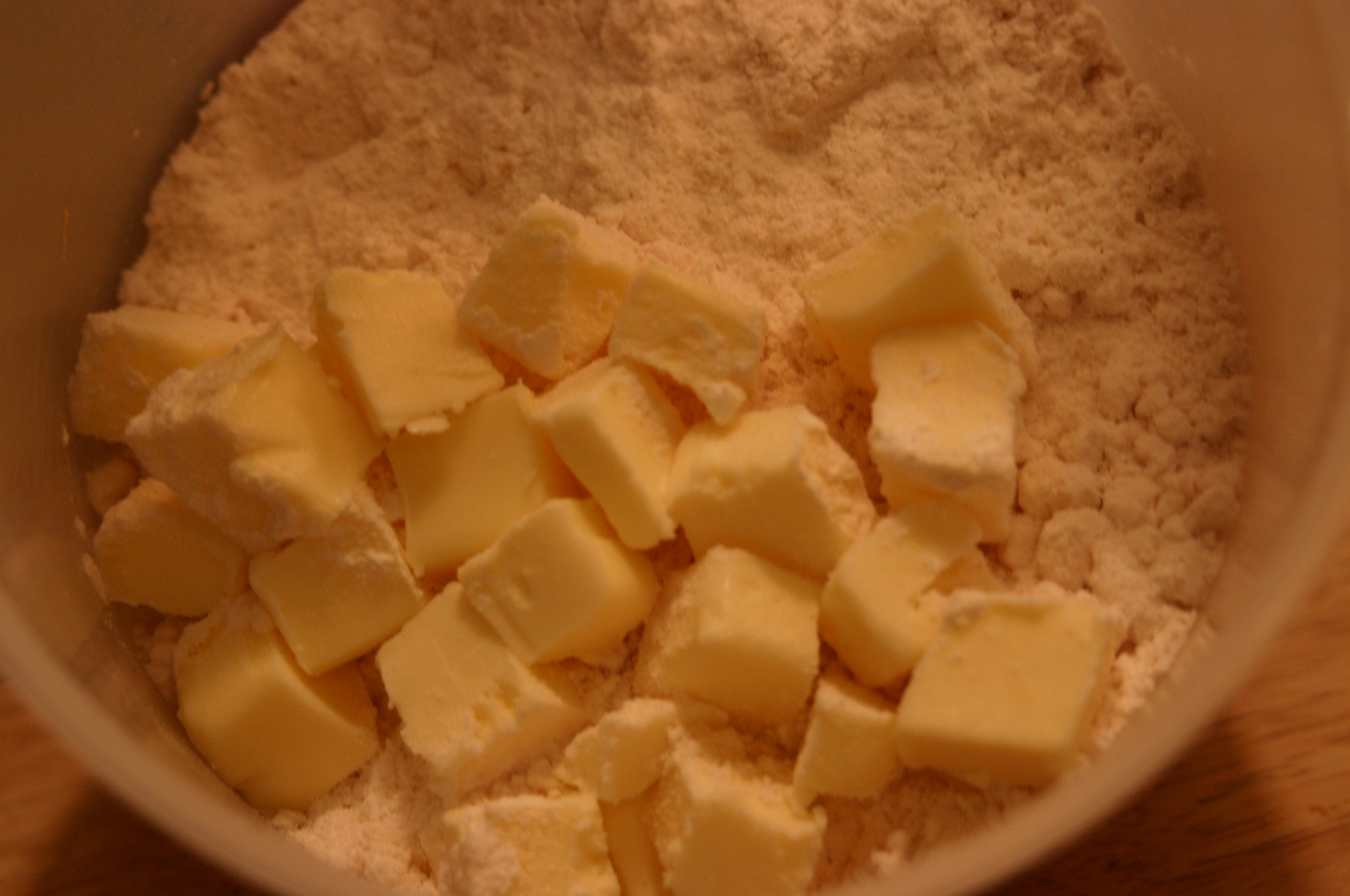 3.) Add in cheddar cheese, milk, garlic, and Lowry's seasoning. Mix with a wooden spoon until well combined, but do not over mix.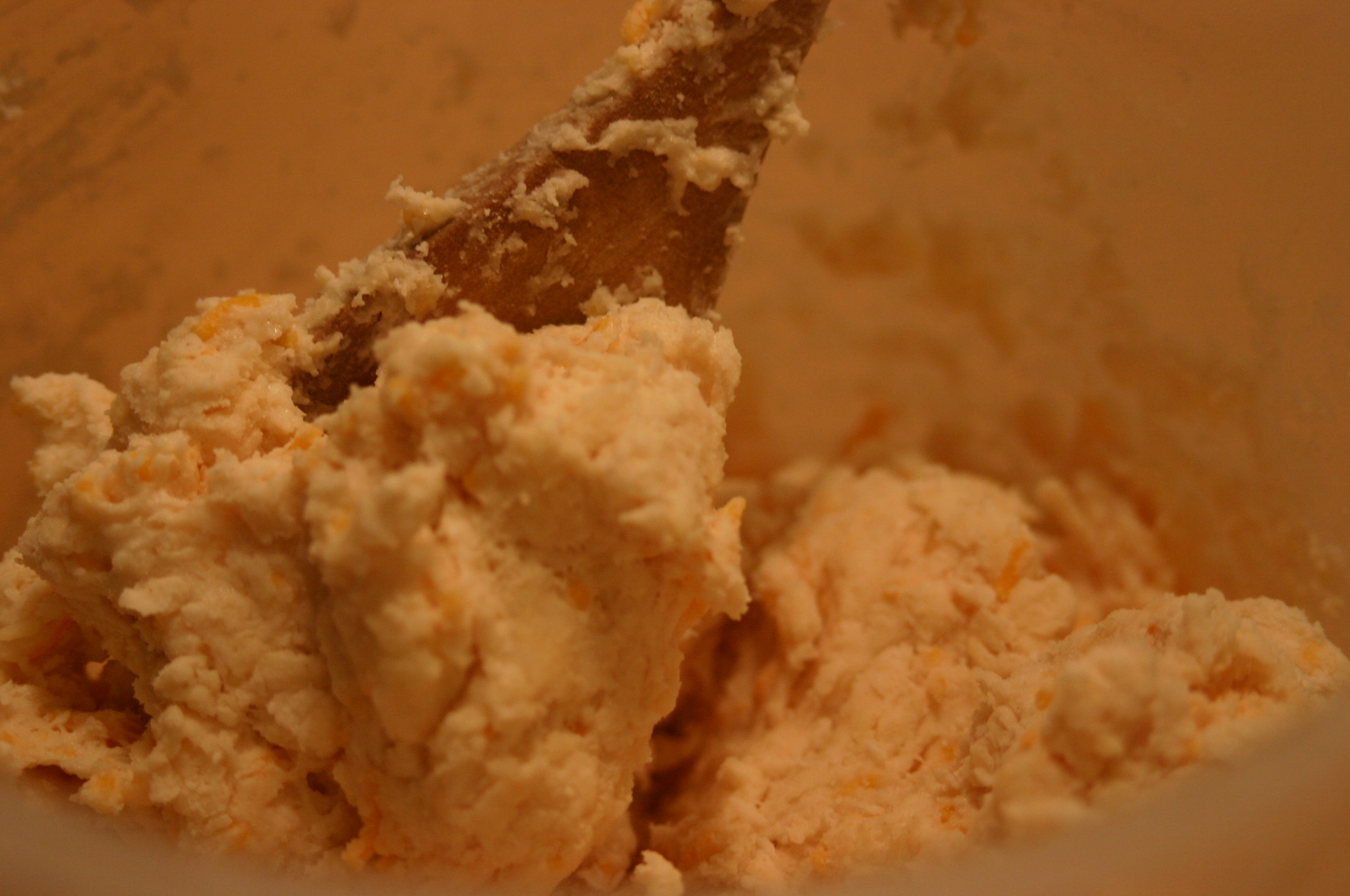 4.) Drop by 1/4 cup portions onto your  prepared cookie sheet.
5.) Bake for 15 to 17 minutes or until the biscuits are lightly browned.
6.) While biscuits are baking begin making the topping. Melt the butter and then stir in the garlic and thyme.  Once the biscuits come out of the oven drizzle the garlic butter over the tops of the biscuits. Use up all of the butter.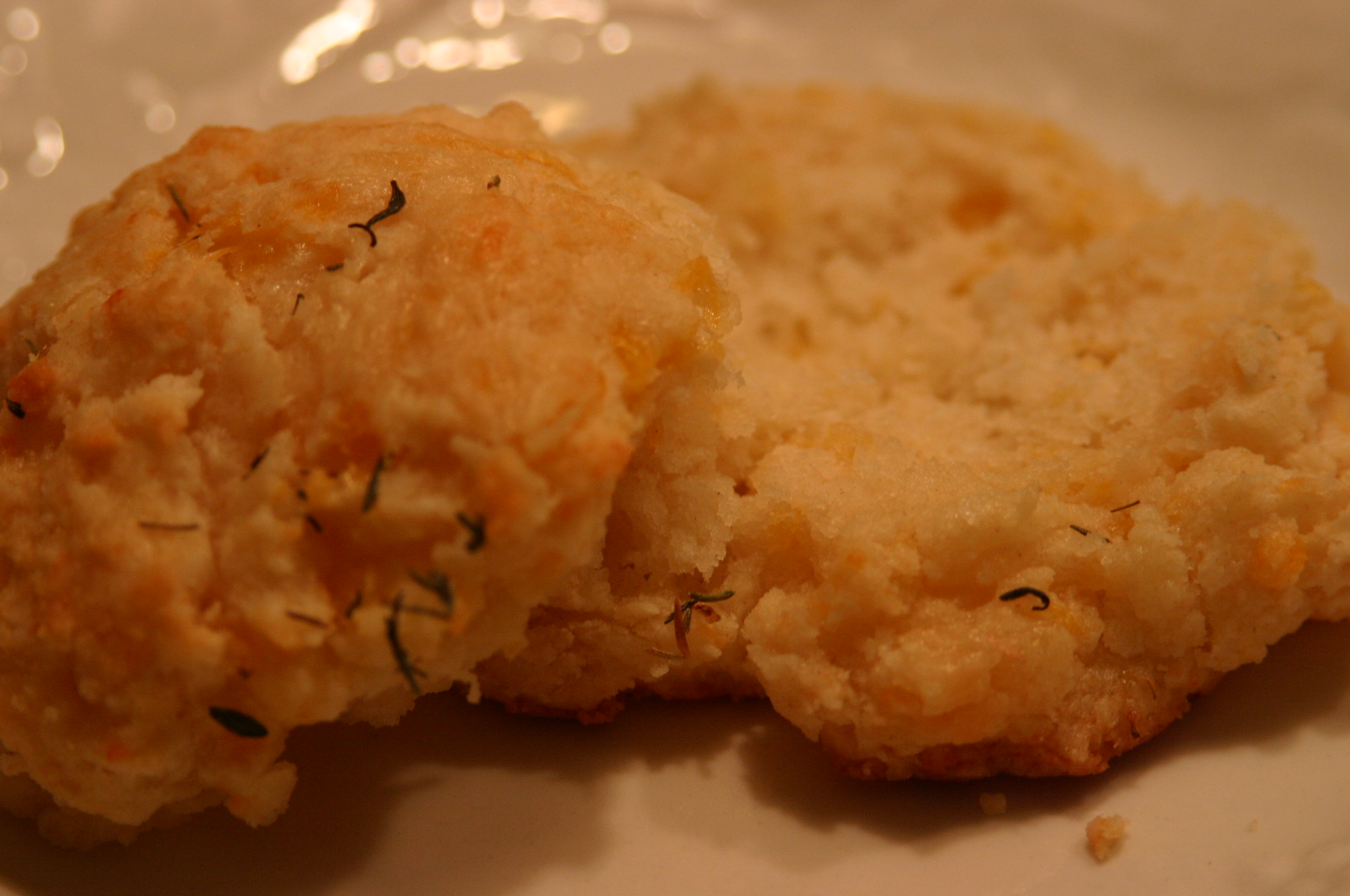 Enjoy!!