Many of you have read my article about Beef, It's What's For Dinner and I promised you recipes. So far I have given you the recipes for Classic Spaghetti and Meatballs and French Onion Salisbury Steak. Today, I am giving you my recipe for Ground Beef Stroganoff.
Ground Beef Stroganoff is a super easy entrée to make, it uses fresh ingredients, as well a couple of pre-packaged ingredients. I hope you guys enjoy!
Ground Beef Stroganoff
(yields 5 servings)
As I always say – gather all of your ingredients before you start cooking. It will simplify your life.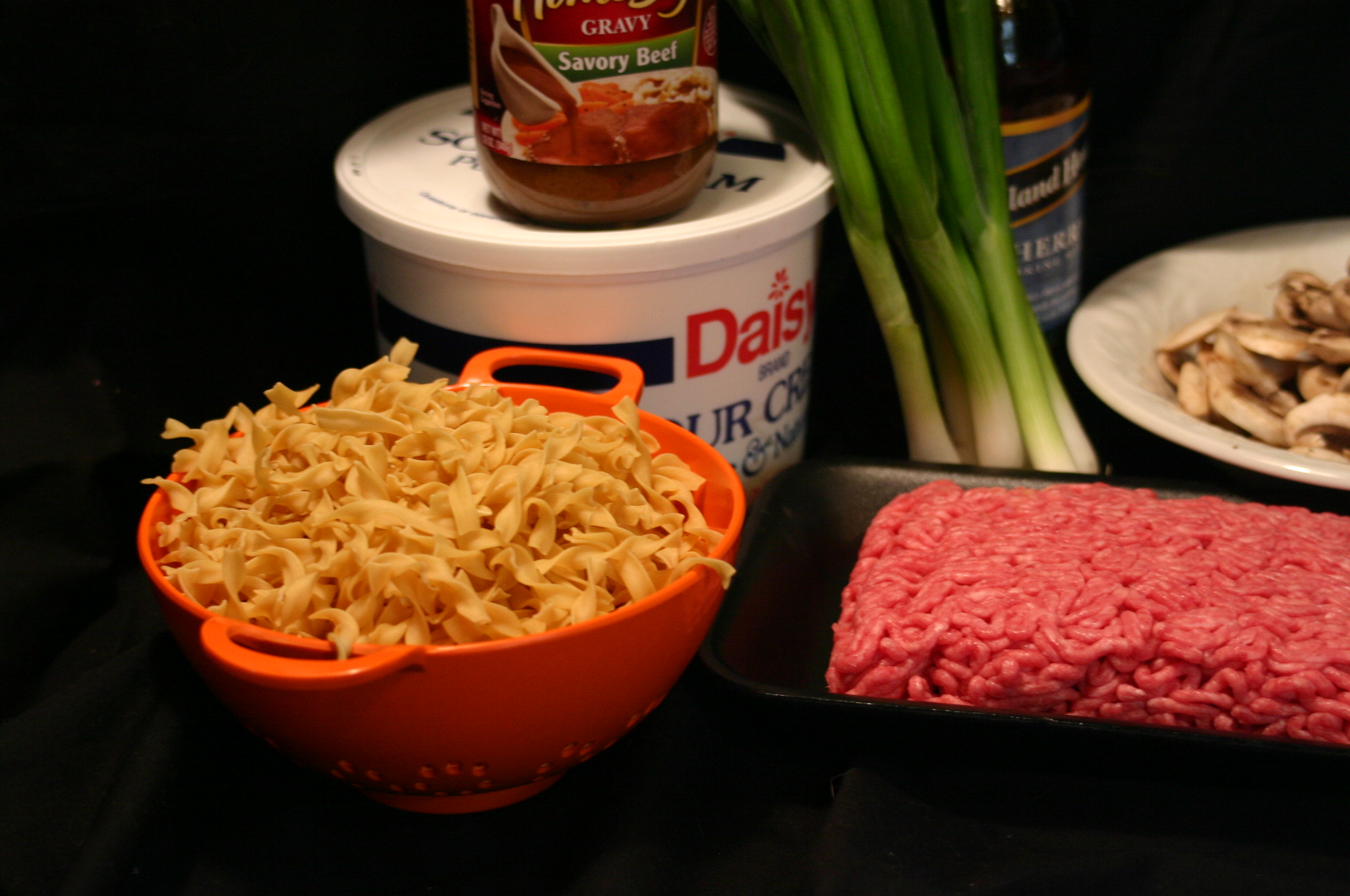 1 lb ground beef
1/4 c. green onions, sliced
8 oz. fresh mushrooms, diced
12 oz jar beef gravy
8 oz sour cream
1/4 tsp garlic
1/4 tsp salt
1/4 tsp pepper
1 Tbl Sherry, I use the cooking sherry
8 oz. egg noodles, uncooked
1) Prepare the egg noodles according to package directions.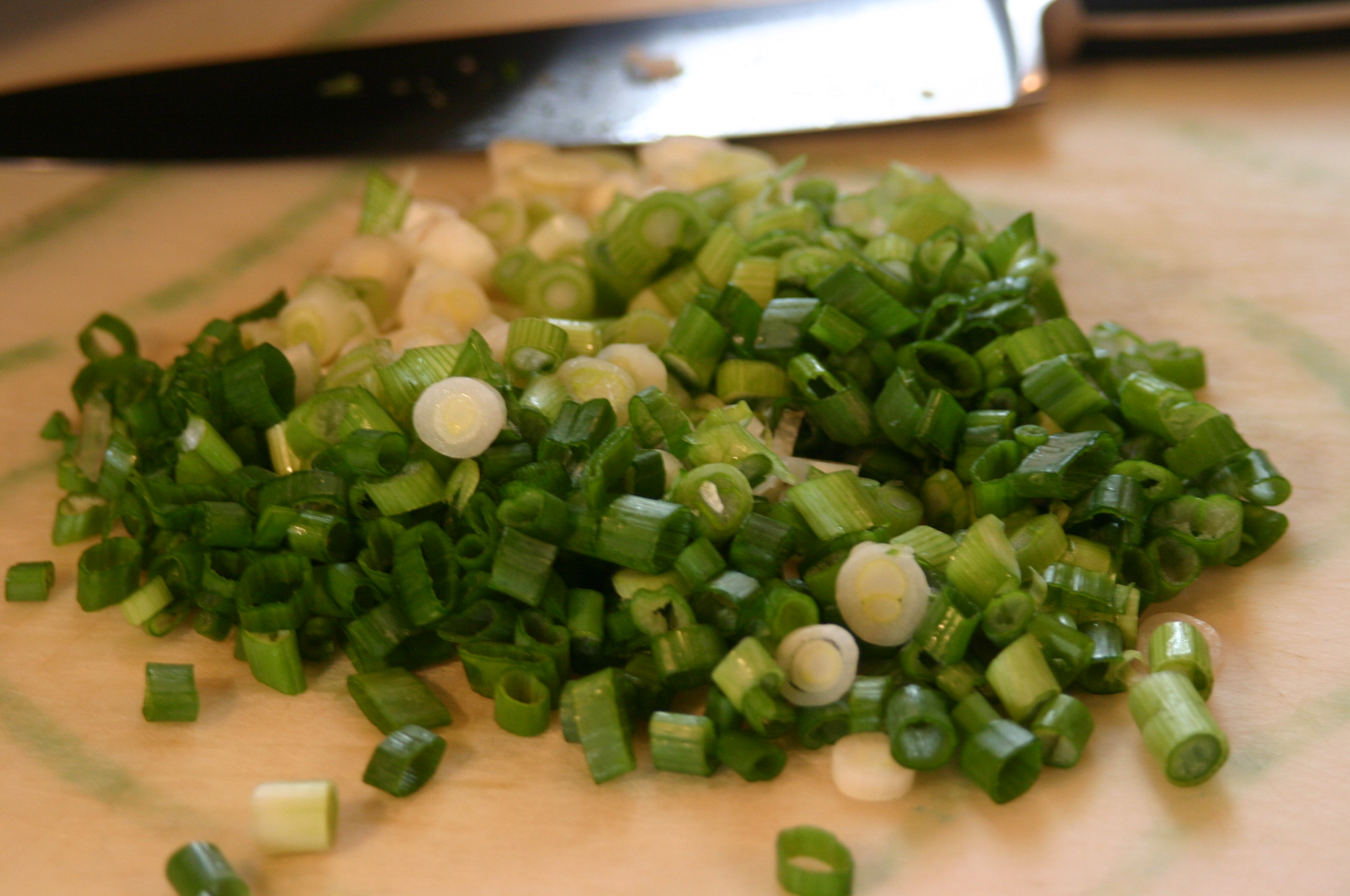 2) Brown the meat, green onions and mushrooms in a non-stick skillet, stirring until it crumbles; drain the mixture if necessary.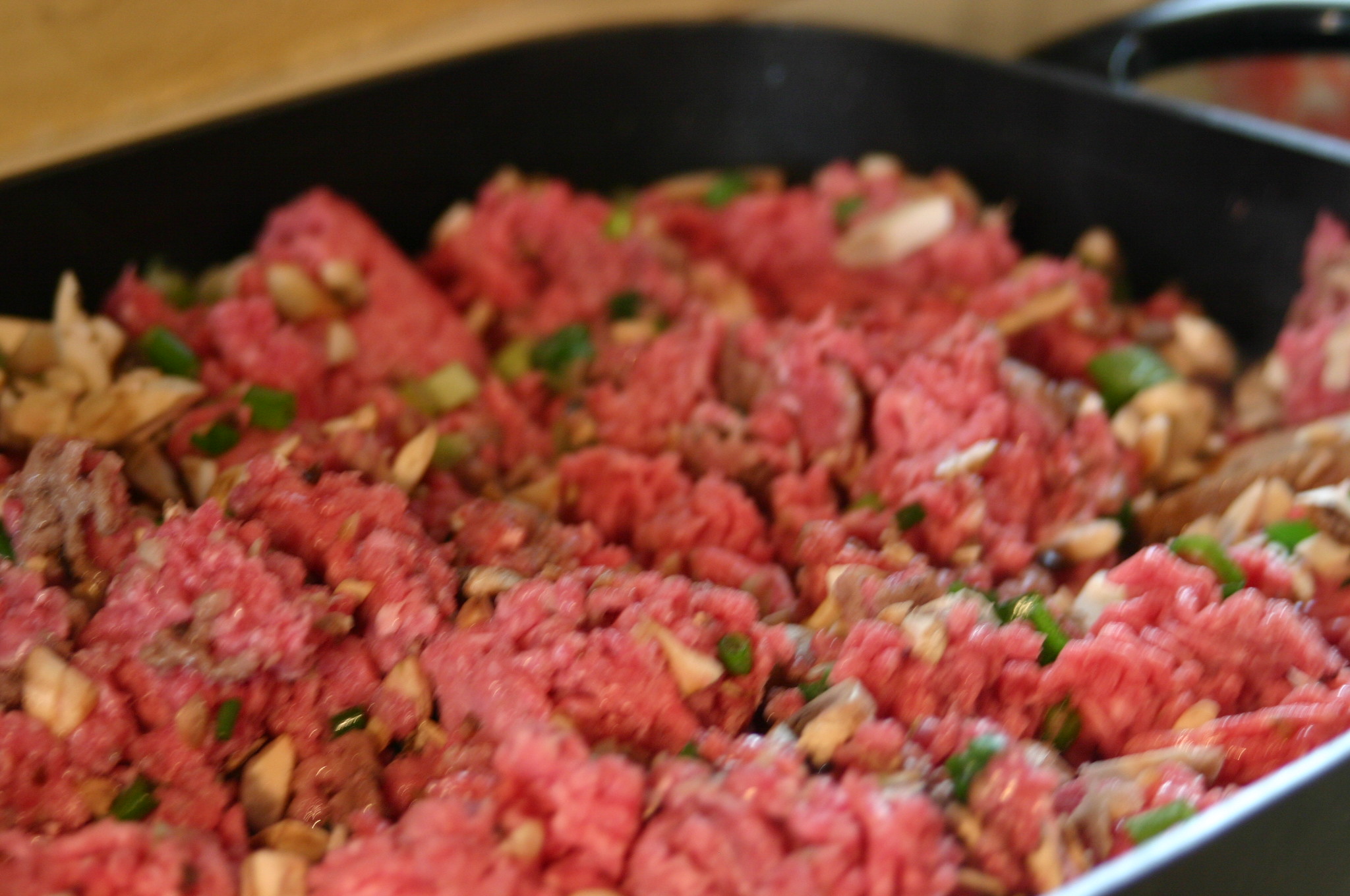 3) Add in the gravy, sour cream, salt, garlic, pepper and sherry. Mix well.
4) Cover and simmer for about 5 to 10 minutes.
5) Serve stroganoff over prepared noodles.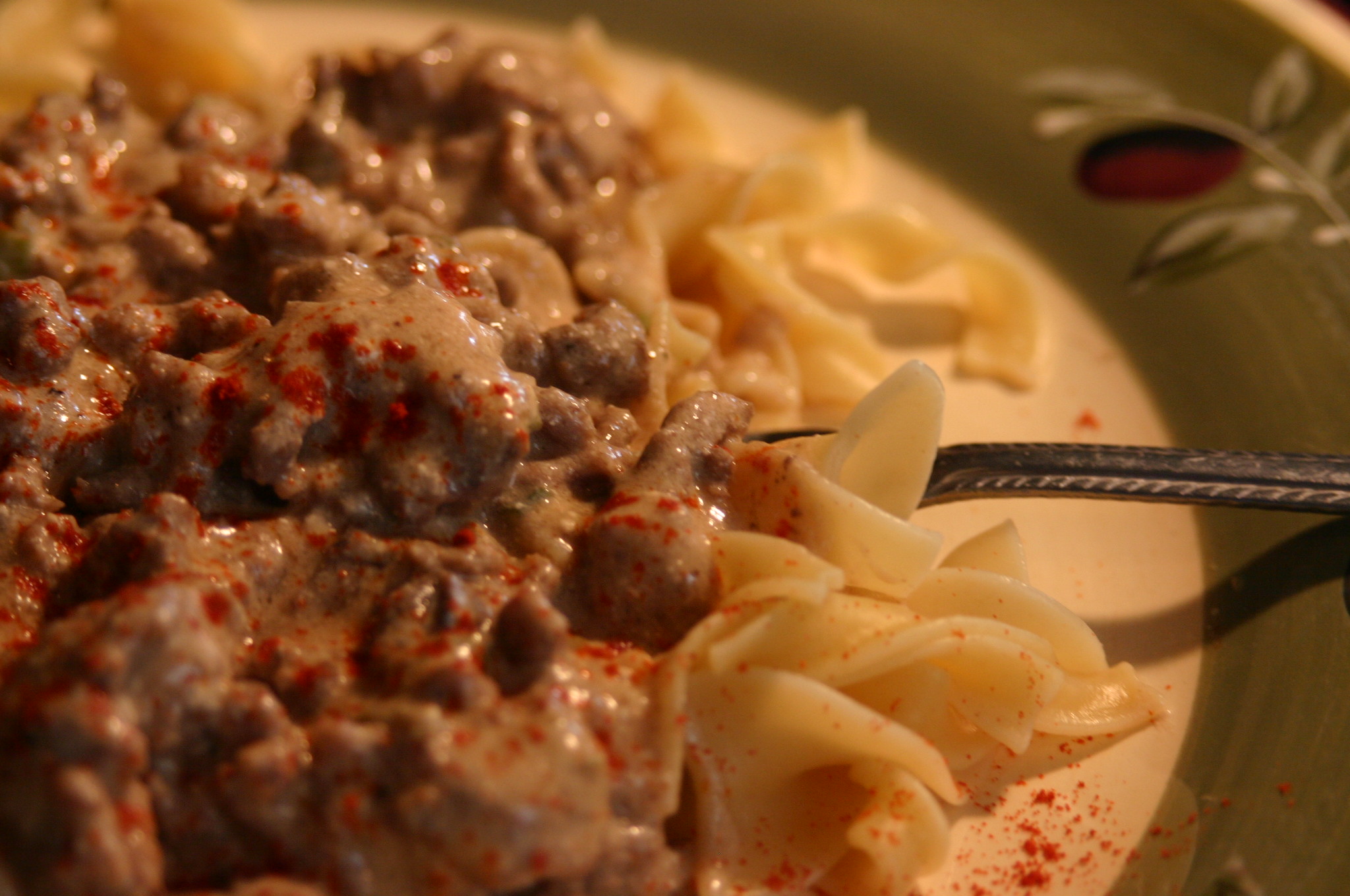 For other great recipes using ground beef check out Cooking During Stolen Moments.