For years there have been a few items I have let my mother-in-law corner the market on cooking wise, but after a bit of insistence from my sweet husband I decided to make her lasagna.
Her lasagna is very good, but it is so simple that it just didn't fit with my style. I go gourmet, she goes country simple cooking; I go exotic herbs, she goes without; so you can imagine the challenge for me. I wanted to jazz up her lasagna, add another layer of flavor, etc… and every time my husband said "It just isn't mom's." So after years of fighting the lasagna battle I have finally acquiesced.
I hope you guys enjoy this recipe. It is super simple to throw together and very tasty. And most importantly, it is an all-time favorite of my boys. They get it for birthdays, and special occasions, but I have to be careful to not make it too often so it doesn't lose its specialness.
Memaw's Lasagna
Printable Recipe

As I say many times, gather all of your ingredients before you begin.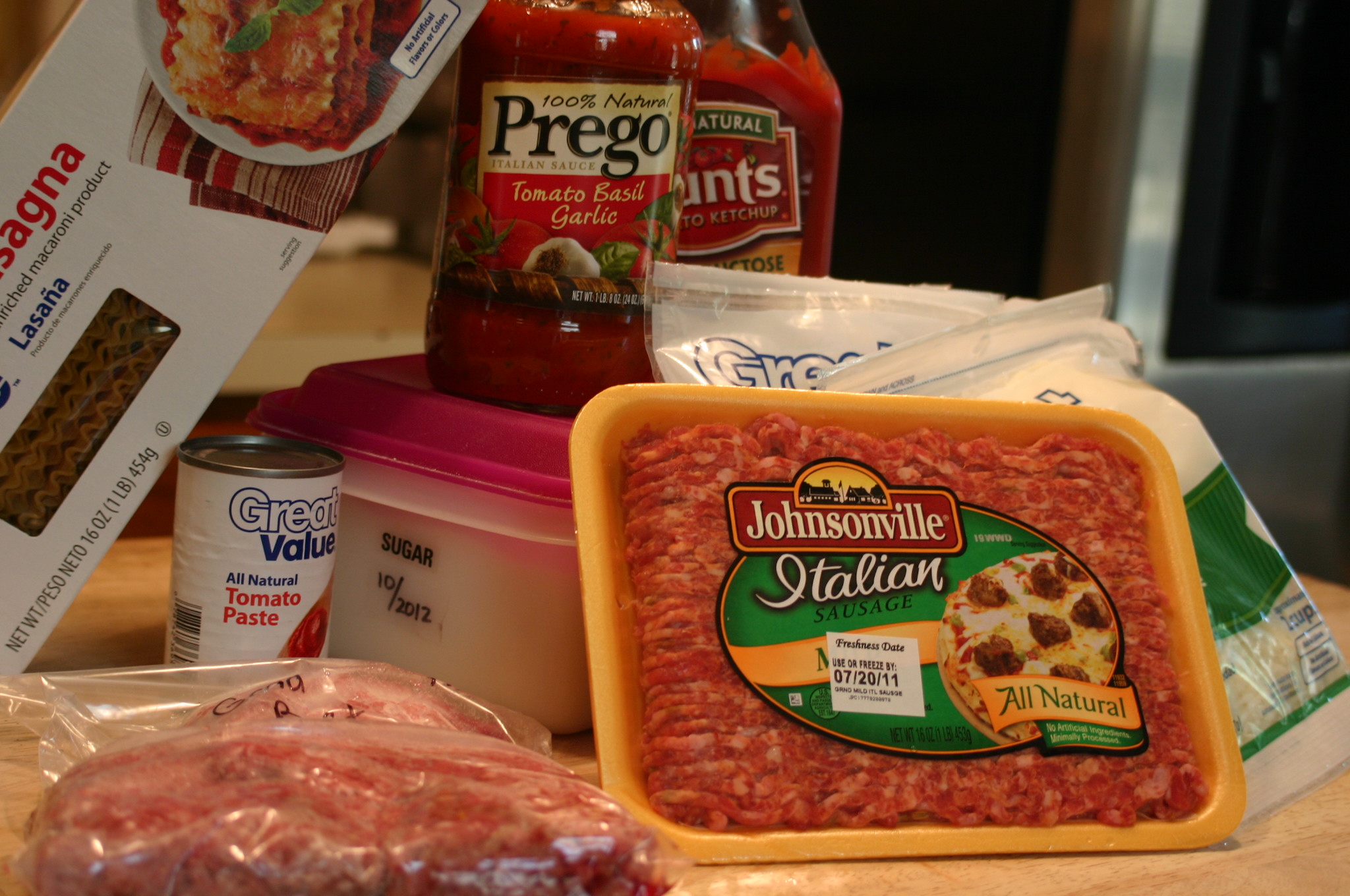 1 lb Italian 'Mild' Sausage
1 lb ground beef
1 pkg Lasagna noodles (I do not use the oven ready noodles. I like to boil them and layer them that way. Seems more traditional)
6 c. Mozzarella cheese
1 can tomato paste
1 Jar Prego – Chunky Garden Pasta Sauce
1/2 c. ketchup (more or less)
1/4 c. sugar (more or less)
1.) Brown the Italian sausage and ground beef together, drain off fat and return to skillet.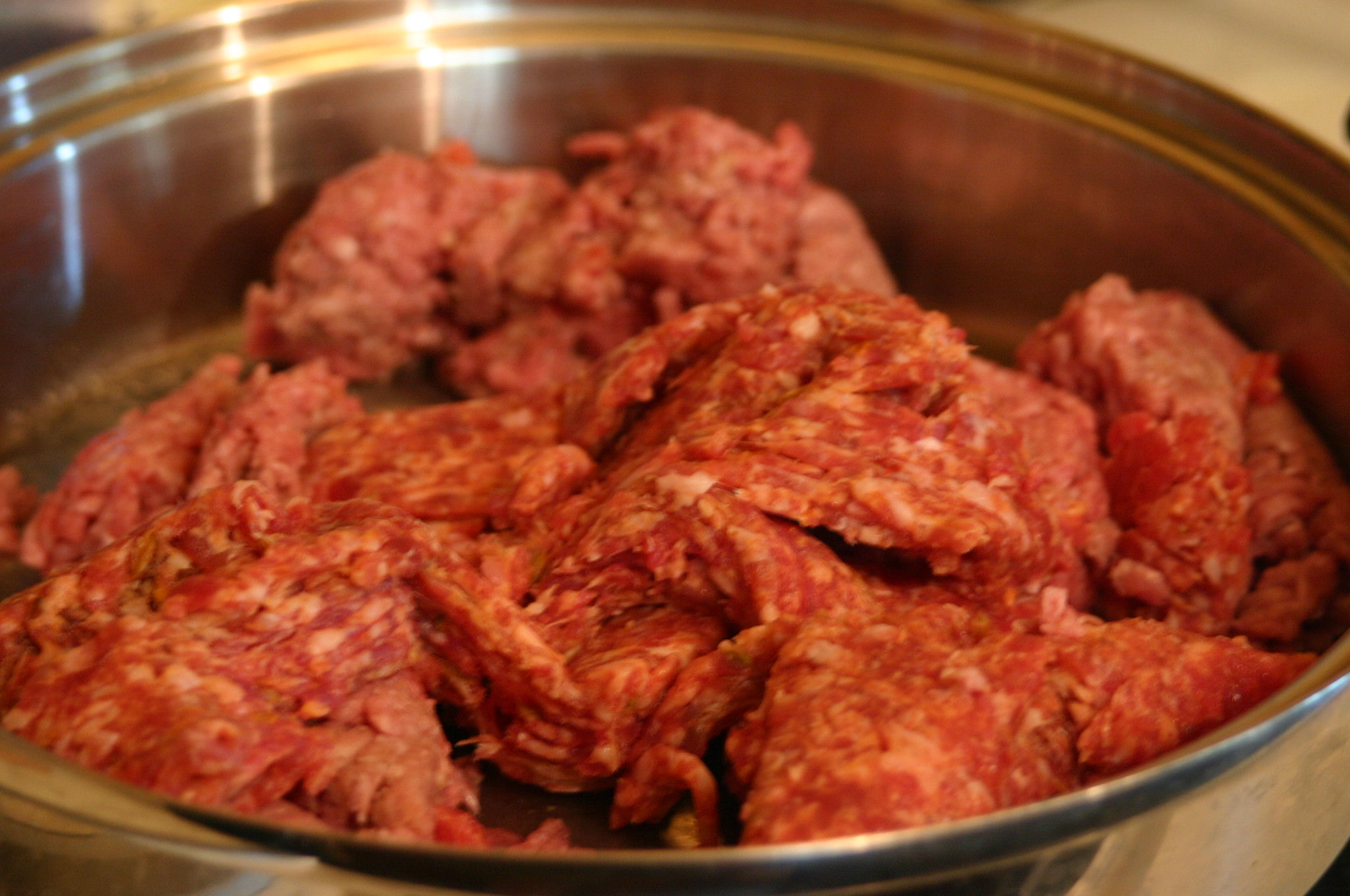 2.) To browned meat, add in the pasta sauce, ketchup, tomato paste and sugar; mix well. Simmer for 30 minutes.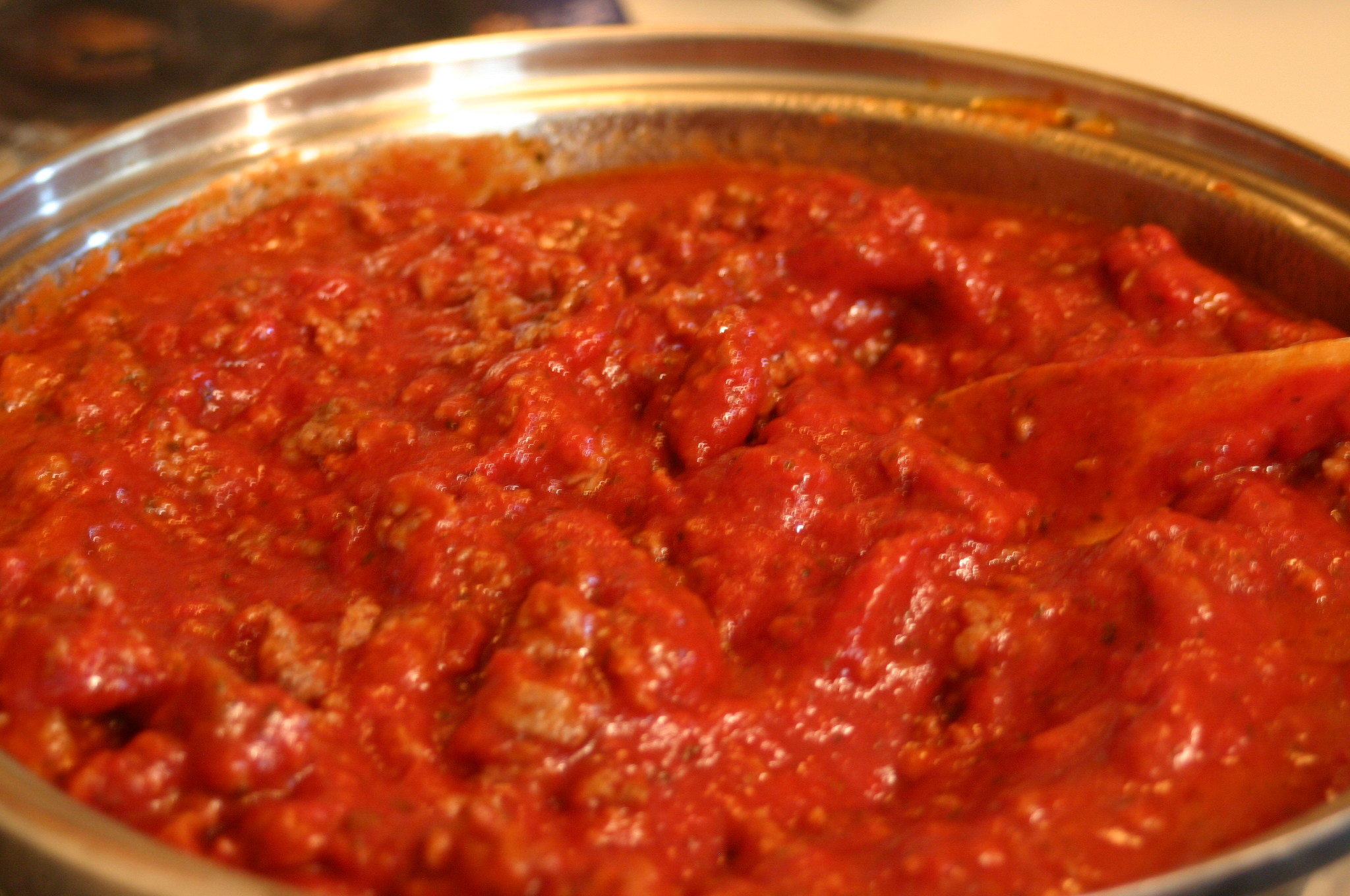 3.) Preheat the oven to 375 degrees.
4.) While the sauce is simmering boil the lasagna noodles according to the package directions. Since you are baking them in the oven, cook the noodles for the least amount of time stated; they will finish cooking in the oven.
5.) Layer a thin coating of sauce in a 9 x 13 pan, layer the lasagna noodles, 1/3 of the pasta sauce and 1/3 of the cheese; repeat layers finishing with the last third of the mozzarella cheese.
6.) Bake at 375 degrees for 30 minutes.
Serve with a nice Ceaser Salad and Cheesy Crescent Rolls for a complete dinner.
I would love to hear what you guys make for special occasions.
This post is linked up at the following blogs. I hope you stop by and see what is cooking with them.