What do you get when you take one home schooling mama and have her make lunch, make applesauce, occupy a toddler, help a 6th grader, and help her husband with his business all at the same time?
Give up?
One very undeniably, incomprehensible, completely, unequivocably, ruined beyond help sauce pan!
For some this might look normal, but let me reassure you this pan had not a tinge of black charcoal like substance on it when I began making the applesauce.
The pan on the left is the burned one, the pan on the right is my sparkly clean pan. They are not one in the same. I don't think that any amount of scrubbing will get my pan clean.
Now … I want to apologize to those out there that have burned a pan while boiling water because I laughed and thought "Now that person can't cook." Well, today I joined the ranks of those who have burned a pan while boiling water and I can attest to the fact it is pretty easy when you have your mind on a slew of other things. Thank goodness I didn't burn the second pan of boiling water that was going at the same time.
With some reluctance I went on to finish up the applesauce, but I wasn't to sure of how the flavor of the apples would be affected by the charring of the pan. Let me say, I don't want to make my applesauce like that again, but overall the flavor wasn't too bad. In fact, my husband really liked it and said it had an outdoorsy flavor – huh? I made it in my kitchen not outside on an open fire (well maybe it was an open fire and I just didn't know it.)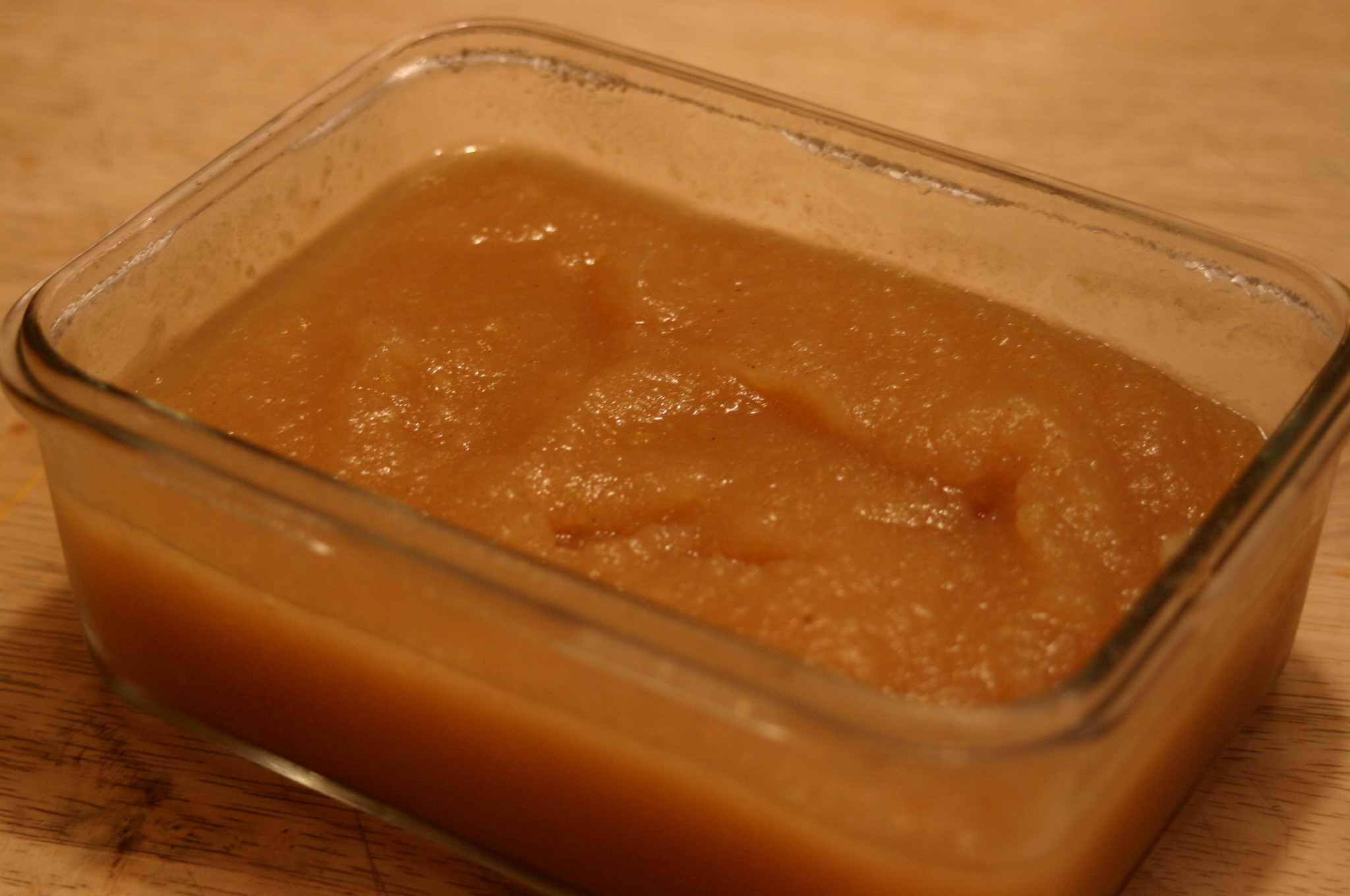 Thanks again for not laughing so loud that I could hear it, and I hope you never have to ruin a pan this way. However, if you have any suggestions on possibly salvaging this pan they would be greatly appreciated.