"Mom! Mom! Can I have macaroni and cheese for dinner?"
"Sure, Dear.."
Whoa! Hold Your Horses! Can you picture yourself telling your kids that macaroni and cheese is their dinner? Well … I do! All of the time!
My family is a carb-addicted family, and we can't help it. I love macaroni and cheese. I am not overly excited about the boxed kind, but I sure do love homemade mac and cheese. However, I do make an exception to using the boxed kind of mac and cheese and that is with my Cheesy Lasagna.
My Cheesy Lasagna is manna from Heaven for a kid! It is a form of lasagna, but not traditional at all. The only traditional part is there is pasta, ground beef, spaghetti sauce, and mozzarella cheese, but that is where tradition stops.
For Cheesy Lasagna you need prepared mac and cheese, cooked ground beef, homemade spaghetti sauce and lots of mozzarella cheese. Doesn't that sound wonderful? If that sounds good to you continue reading and you will get the recipe.
Besides this being a super-easy, kid-friendly meal it is also very pleasant to the budget. You will notice that I like to make my own spaghetti sauce, but if you are in a hurry you can use a jar of your favorite spaghetti sauce. I just can't do it, once I found out how easy and cheap making my own was.
I hope you guys enjoy this fantastic recipe and check out my other recipes as well. This is recipe number 1 in my series Beef … It's What's For Dinner.
Cheesy Lasagna
As I always say… gather your ingredients before beginning. It makes the whole cooking process go a lot smoother.
1 pkg. boxed macaroni and cheese
1/4 c. milk
4 Tbl. butter
3 c. spaghetti sauce (recipe below)
1/2 lb. ground beef
1/2 onion, diced
1 clove garlic, minced
3 c. mozzarella cheese
2 Tbl. Parmesan cheese
1.) Preheat oven to 350 degrees.
2.) Prepare Spaghetti Sauce (recipe and instruction below.)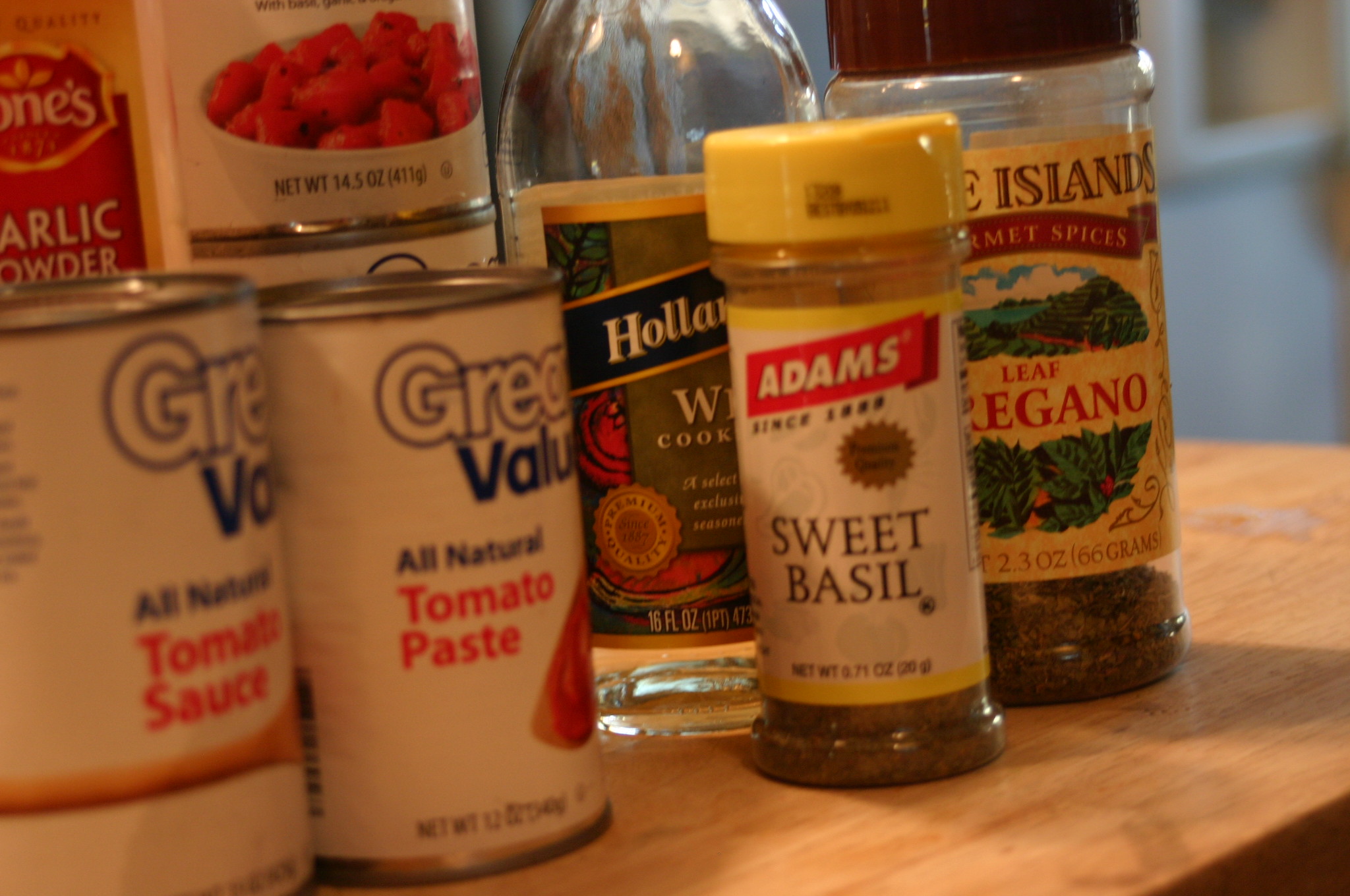 2 cans Diced Tomatoes with Italian seasoning
1 can Tomato Paste
1 can Tomato Sauce
1 clove garlic
1 tsp basil
1 tsp oregano
1/4 c. Marsala or White wine (I typically use cooking wine, as I do not keep wine in stock, but when I do have wine, I use it.)
2 Tbl. sugar
1.) Blend diced tomatoes, tomato paste, tomato sauce, garlic, basil and oregano in a blender until smooth.
2.) Add in wine.
3.) Put mixture in a crock pot and simmer for an hour.
4.) Add in sugar.
5.) Simmer until you need it.
This spaghetti sauce could be made in a sauce pan on the stove. You want to simmer it for at least 30 minutes to culminate the flavors. I like to simmer it longer so I can relish the smells that permeate my kitchen and house.
3.) Prepare mac and cheese using the directions on the box.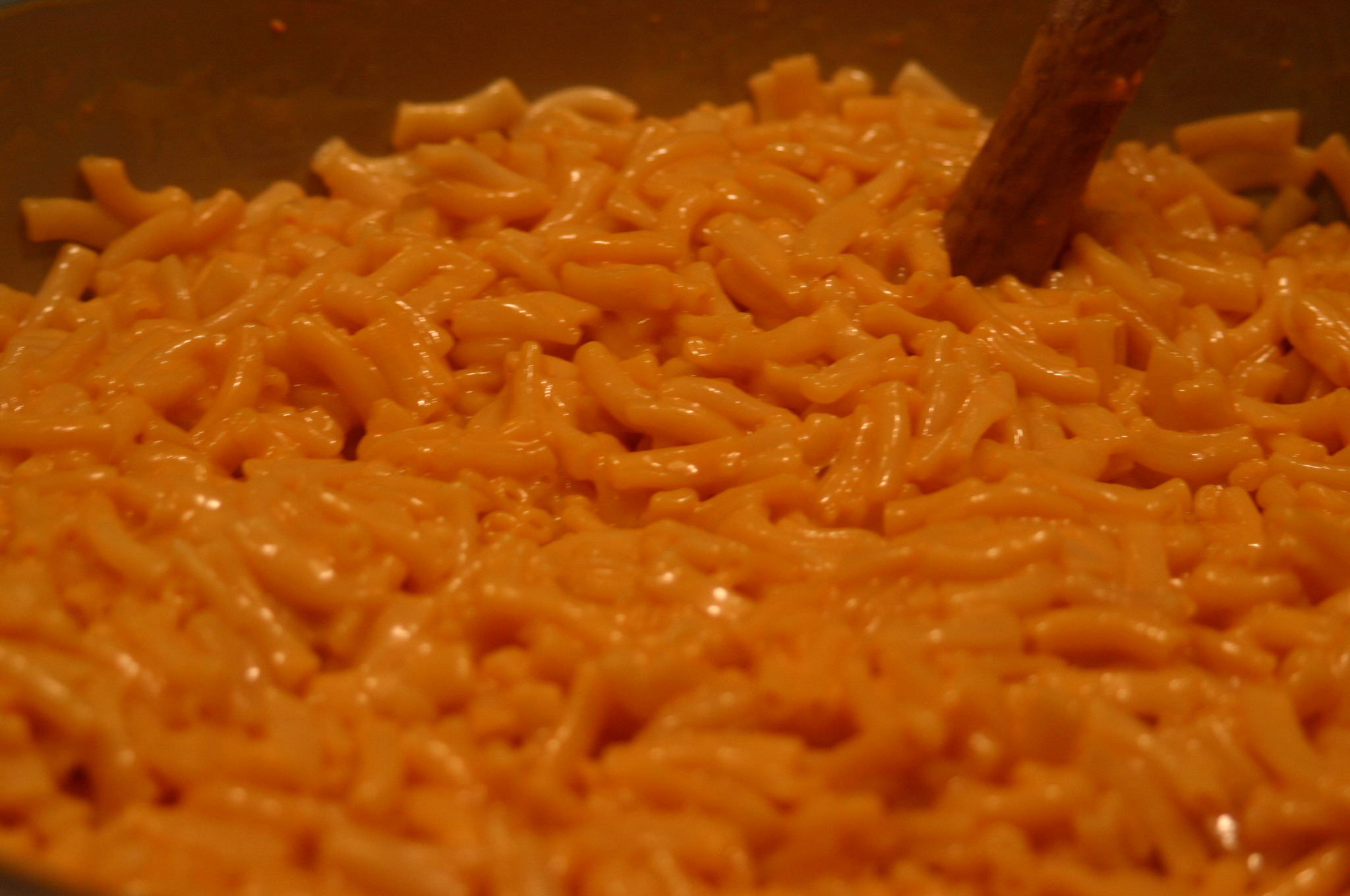 4.) While the pasta is cooking and the sauce is simmering, brown the ground beef, onions and garlic together until well browned. Drain off any additional fat.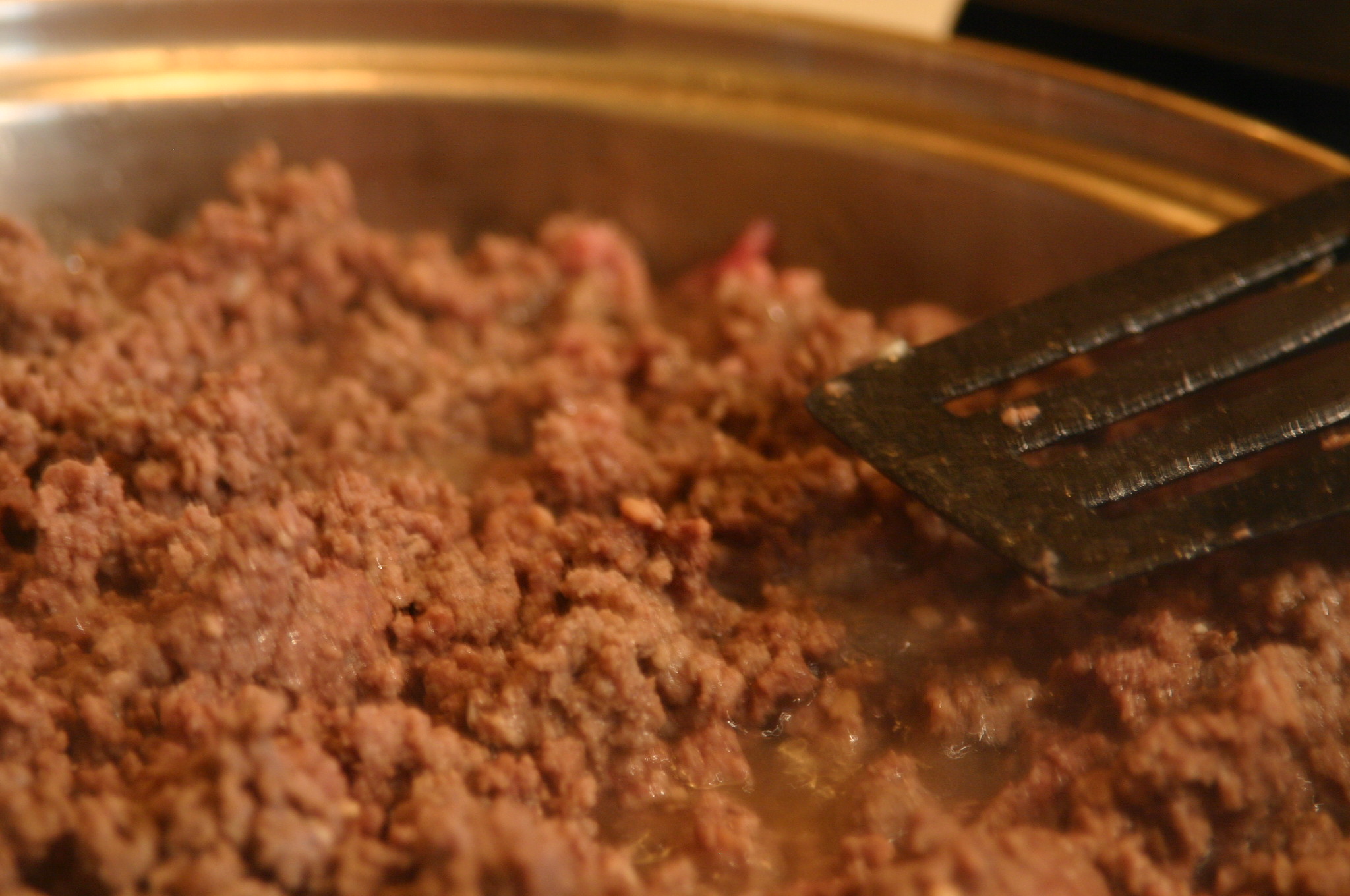 5.) Now… time for assembly. Spoon 1/3 of the macaroni and cheese into a 8 x 8 baking dish, 1/2 of the browned meat, 1 c. of the spaghetti sauce, and 1/3 of the mozzarella cheese.
Repeat with another 1/3 of mac and cheese, the remaining ground beef, 1 c. spaghetti sauce, 1/3 of the mozzarella cheese.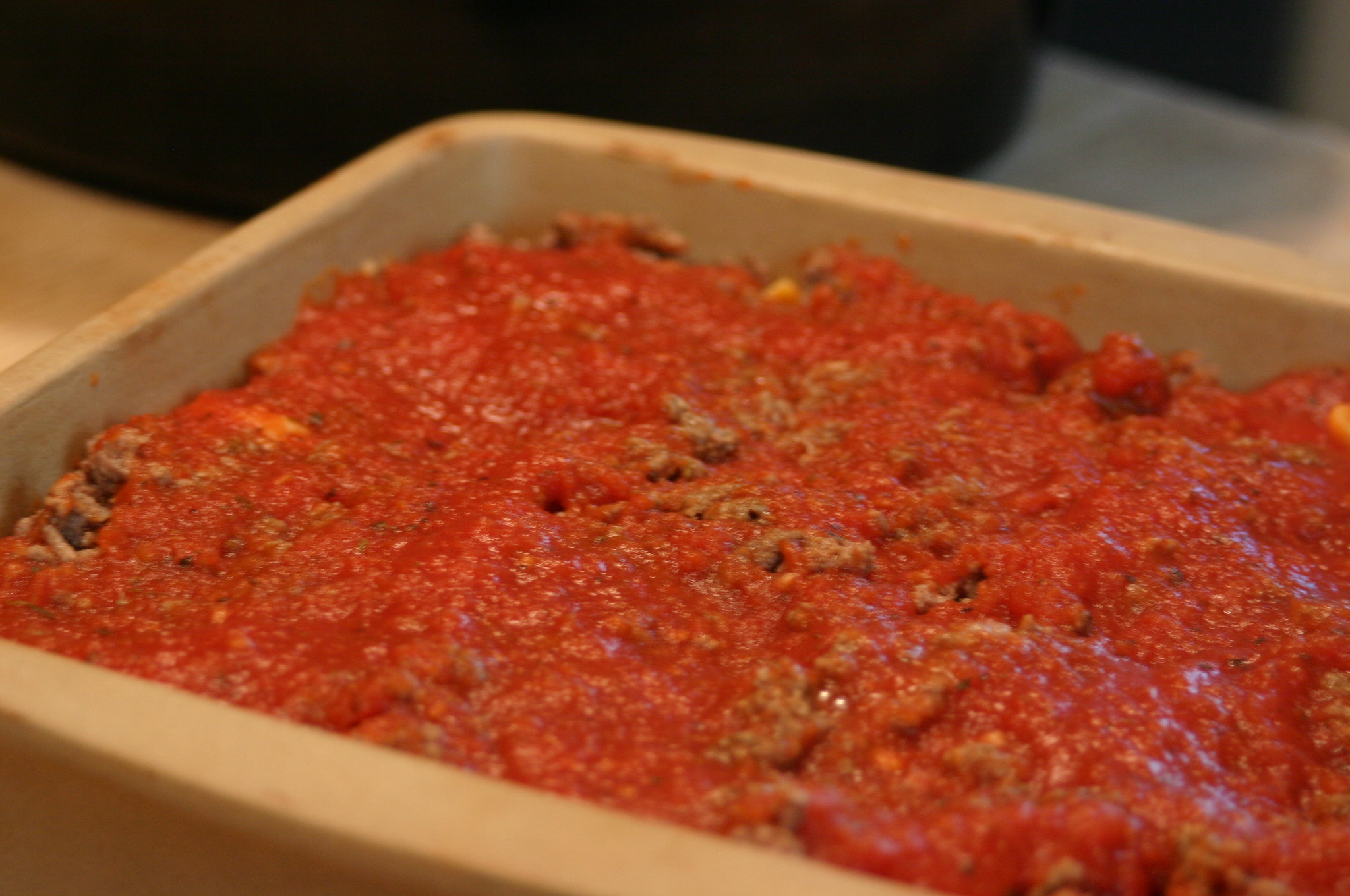 Then finish off with the remaining mac and cheese, sauce and mozzarella cheese. Sprinkle with Parmesan cheese.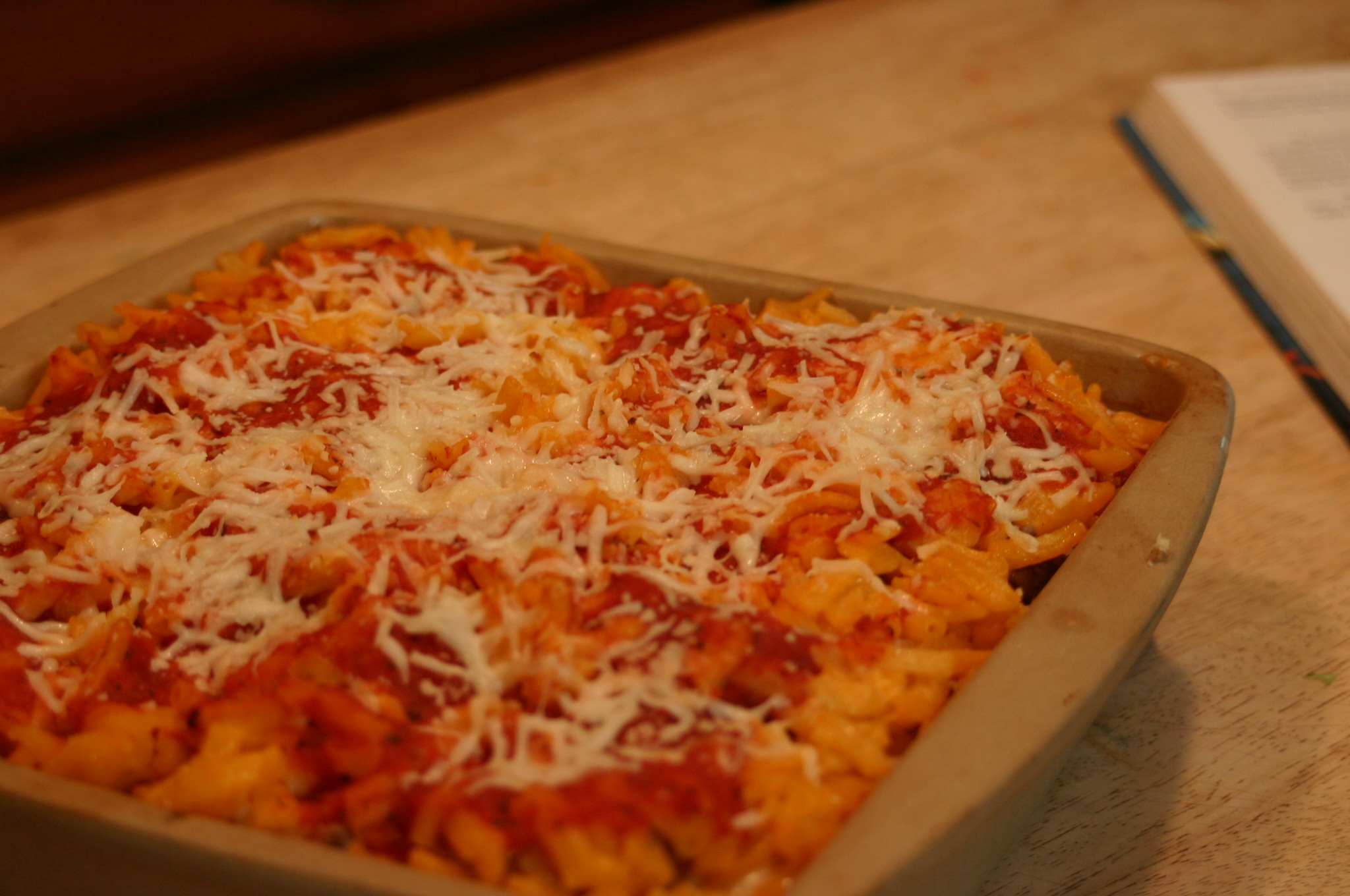 6.) Bake lasagna in preheated oven for 20 minutes or until completely heated throughout.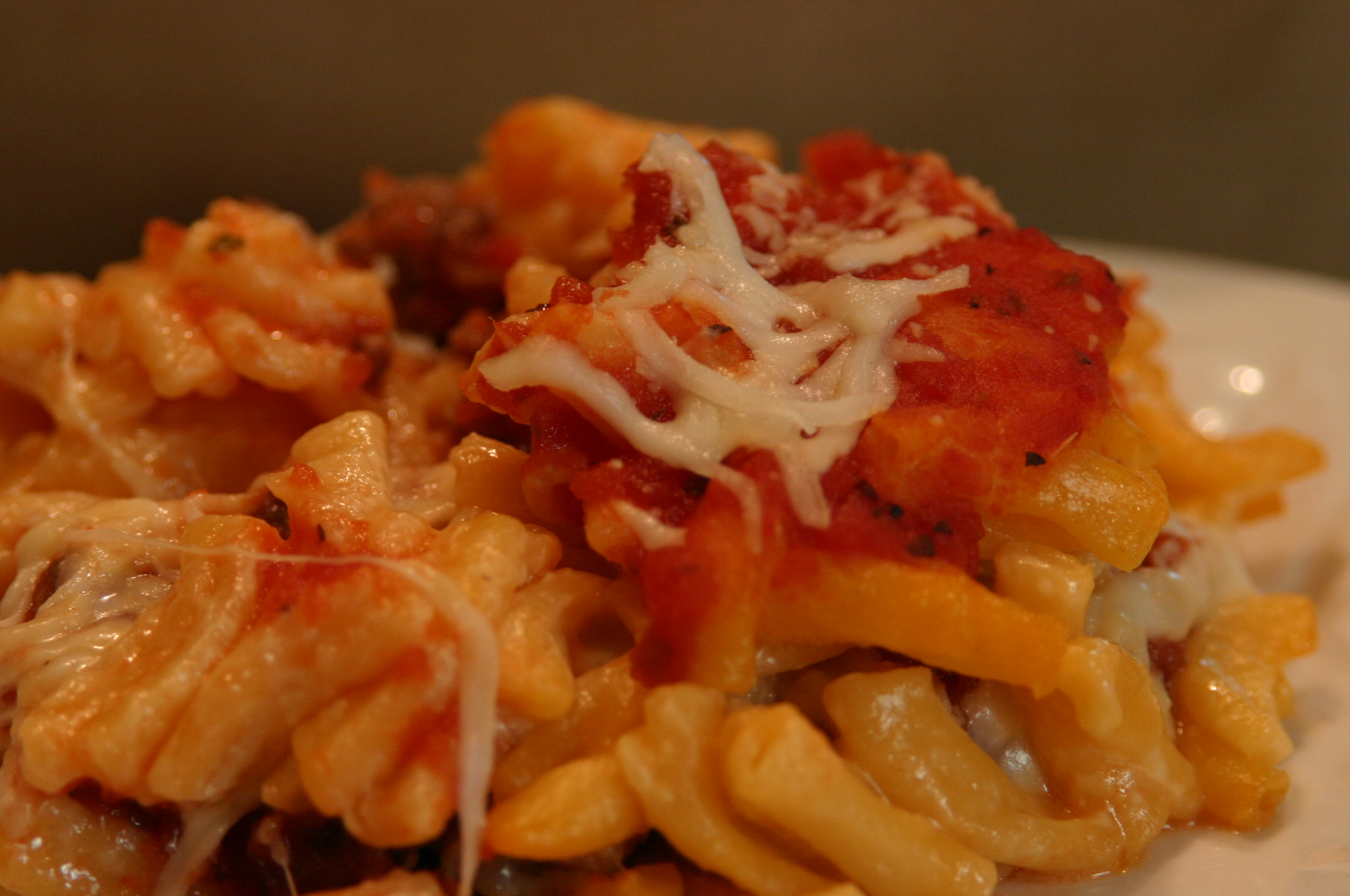 This is great served with cheesy crescent rolls and a salad.
Other great recipes using ground beef –
French Onion Salisbury Steak
Mini Italian Meatloaves
Ground Beef Stroganoff