Can I just say yum!!!
I have never been a huge meatloaf fan, but I love these tasty tidbits. It is hard for me to make meatloaf simply because it seems so basic, and I really don't do basic well. If it is too basic I sometimes balk at it, which drives my husband nuts. He likes simple foods and can't understand why I must add this and add that to plain, good old, simple foods.
I hope you guys enjoy my latest installment in my Beef … It's What's For Dinner series. What I love about this meatloaf is all of the fresh ingredients. It is chocked full of flavor.
Mini Italian Meatloaves
(serves 7, two meatloaves per serving)
As I always say, get your ingredients together so you aren't running all of your kitchen when you get to the next step.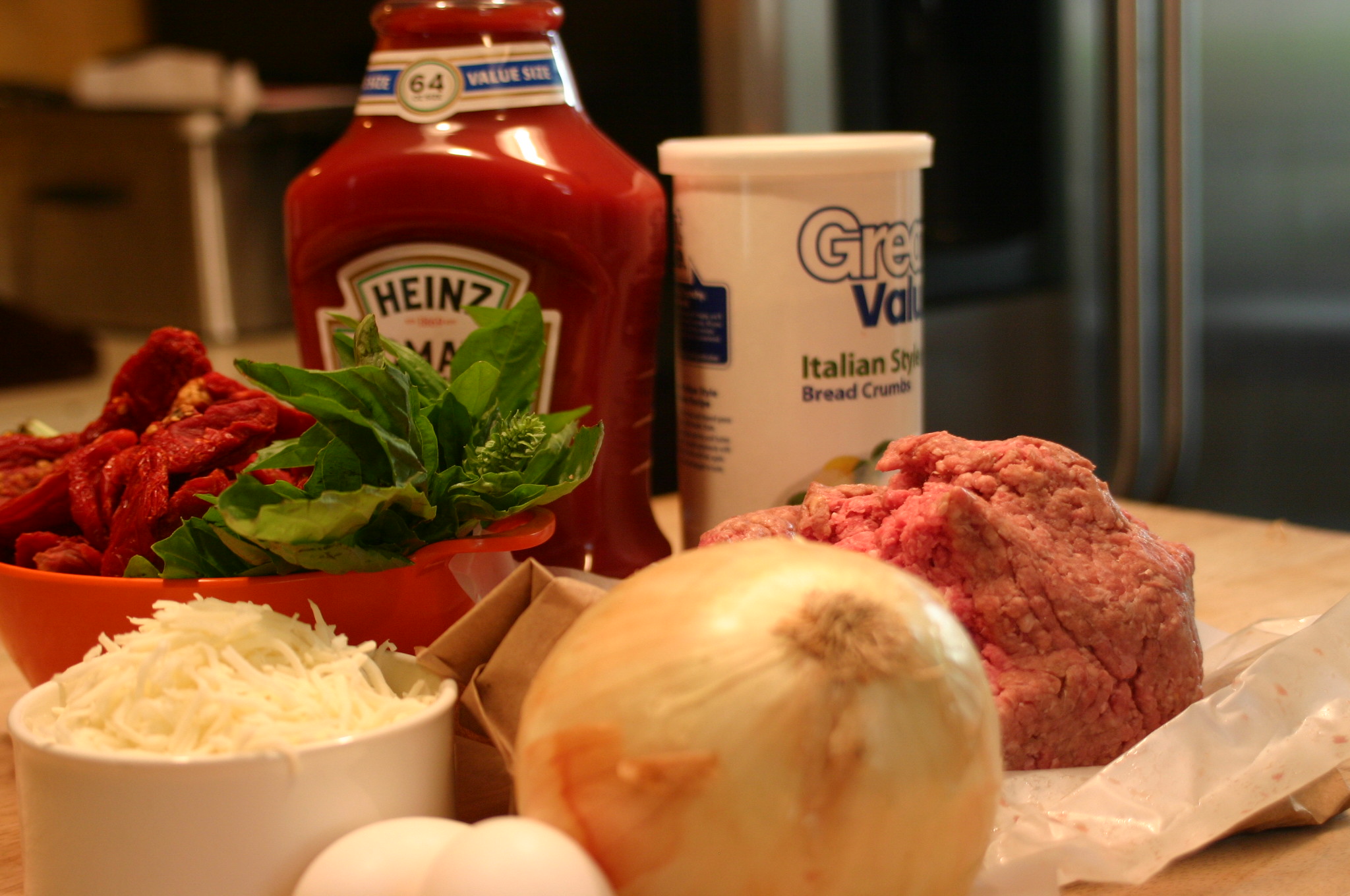 1 c. boiling water
1/2 sun-dried tomatoes, packed without oil
1/2 c. ketchup
1 c. Italian seasoned bread crumbs
3/4 c. onion, diced
3/4 c. fresh basil, chopped
1/2 c. mozzarella cheese
2 large eggs
2 garlic cloves, minced
1 lb. ground beef
cooking spray
ketchup for top
1.) Preheat oven to 350 degrees, spray muffin tins with cooking spray
2.) Combine boiling water and tomatoes in a bowl. Let sit for 3o minutes. Drain tomatoes, and finely chop.
3.) Combine the ketchup, bread crumbs and the remaining ingredients in a large bowl. Mix thoroughly together.
4.) Scoop meat mixture into muffin tins. You want them filled to the top. Drizzle ketchup over the tops.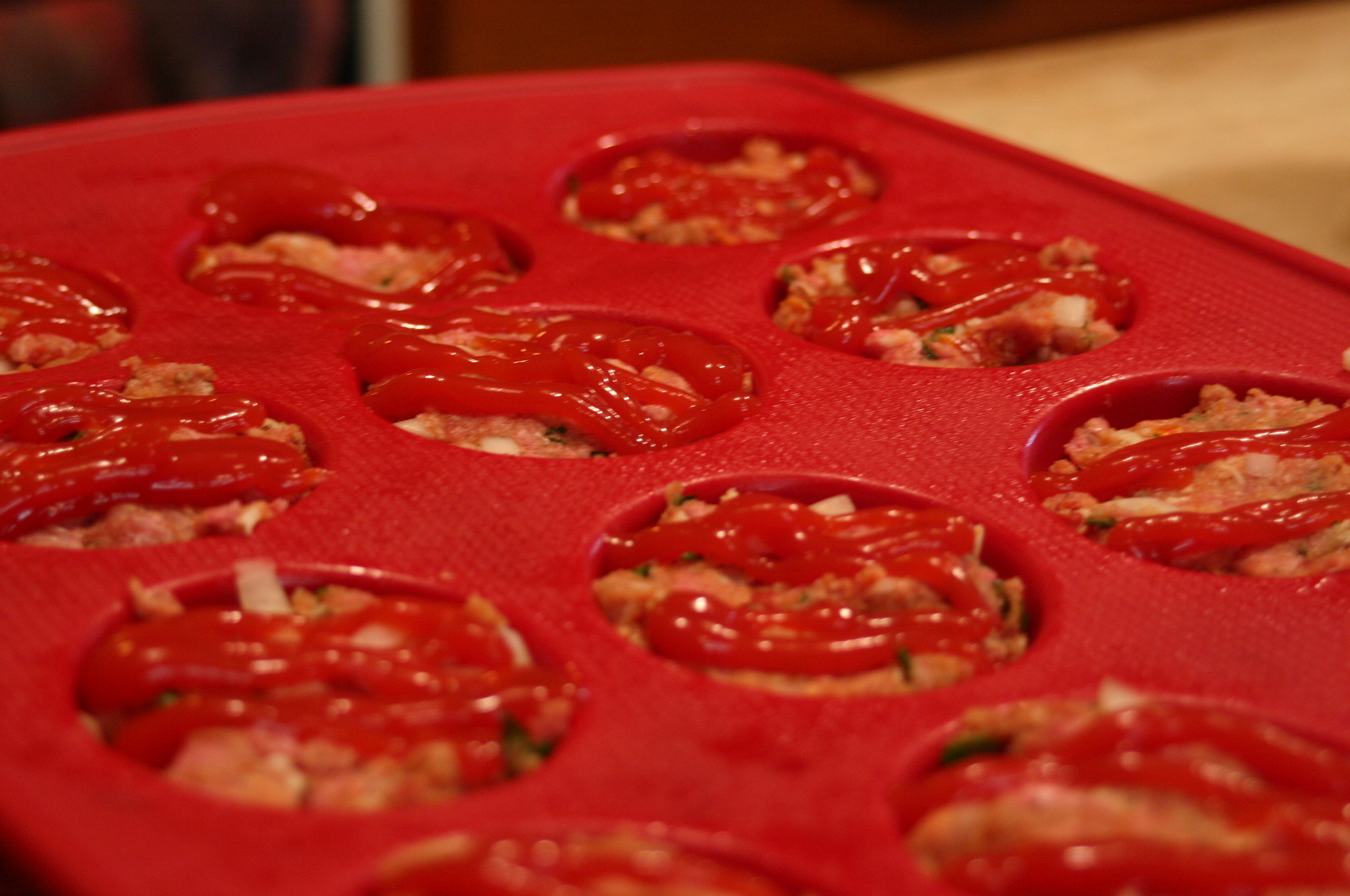 5.) Bake for 15 minutes.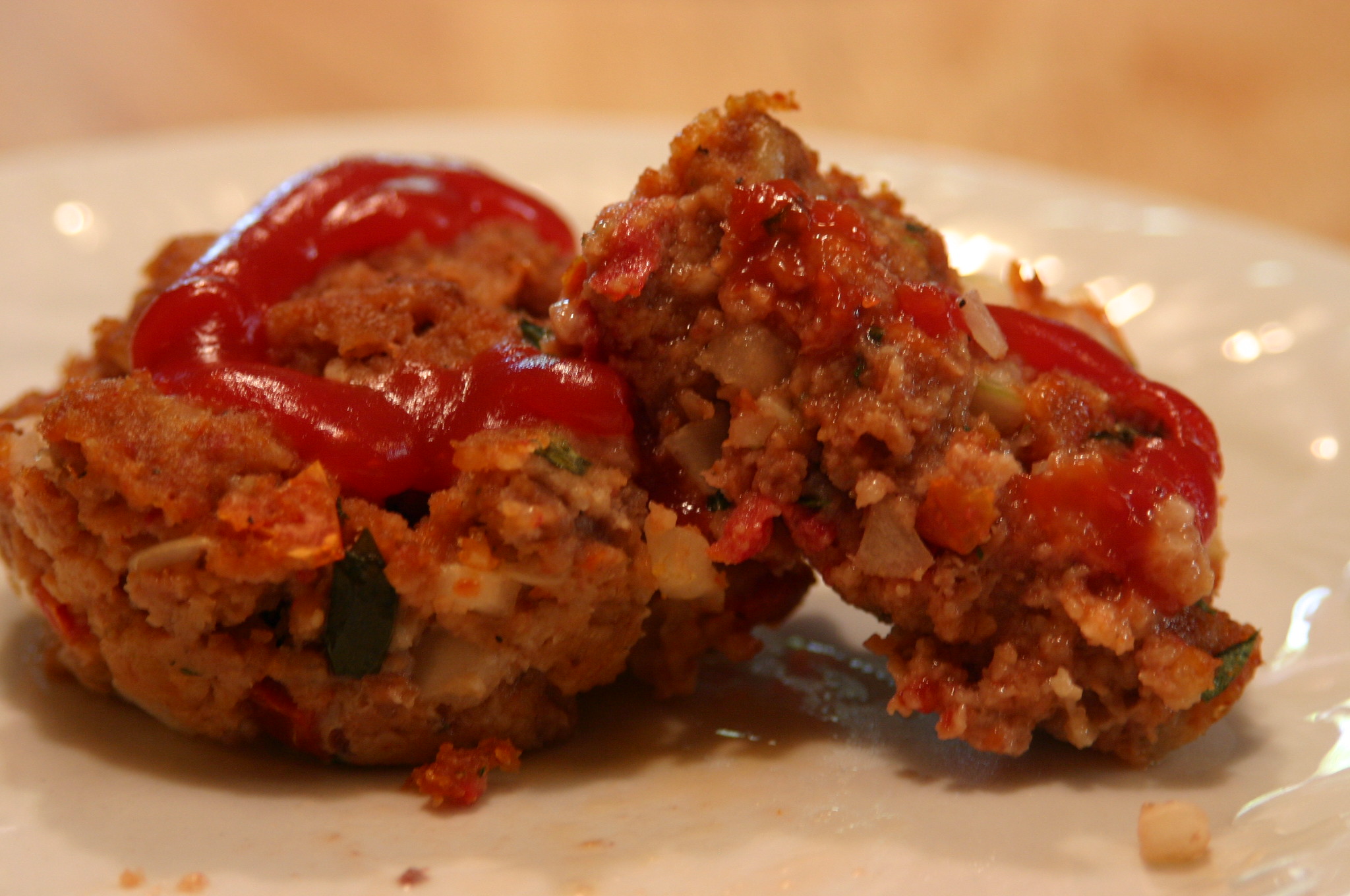 Note – You could also form this into a 9×5 inch loaf, but then you will need to cook for an hour.
We love to eat our meatloaves with roasted garlic scalloped potatoes and either brussels sprouts or roasted asparagus.
For other dishes in the Beef … It's What's For Dinner series check out the links below.
French Onion Salisbury Steak
Taco Cups
Ground Beef Stroganoff
Classic Spaghetti and Meatballs