For Christmas I got a Belgian Waffle Maker, so since then I have been waffle this and waffle that. I want to make savory waffles, plain waffles, fruity waffles, waffle sandwiches, sweet waffles … you can see where I am going with this. So on that note, one day while watching Diners, Dive-ins and Dives I saw this guy make a waffle dog – "Huh? Rewind.. I know I didn't hear that right." But, alas, I did … now my journey – how to make a waffle dog.
After much thought here is what I came up with for a waffle dog, and to my surprise they were very tasty, easy to make and definitely kid friendly.
Waffle Dogs
As I always say… gather your ingredients before you begin.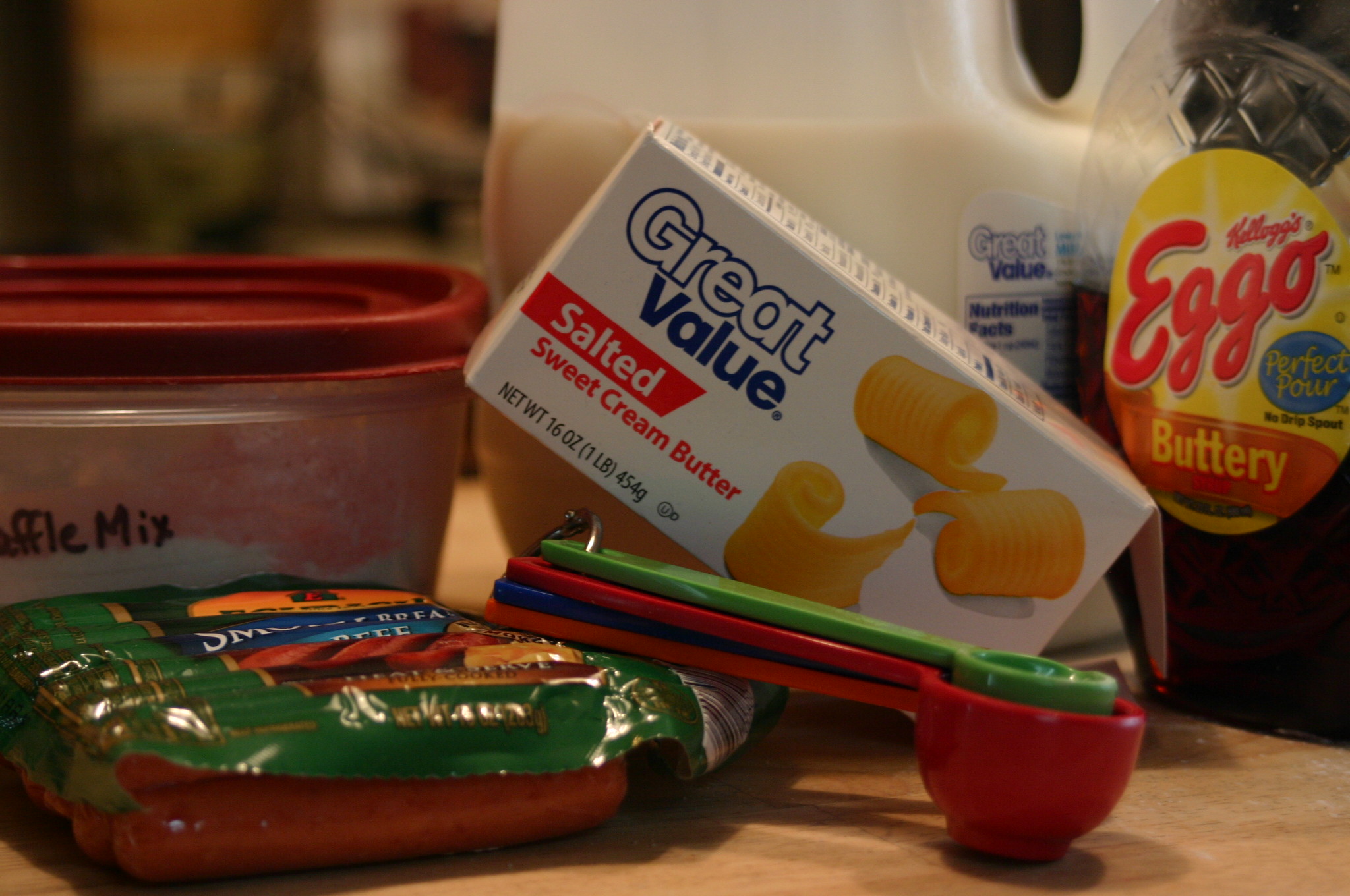 Waffle Mix –
This will be enough for two batches of Waffle Dogs or 1 batch of dogs and 2 waffles.
3 c. all-purpose flour
2 tbsp. baking powder
1 tsp. salt
1/2 c. sugar
Mix all of the ingredients together. Store unused mix in an airtight container.
Waffle Dog Batter
1 1/2 c. waffle mix
4 Tbsp. butter, melted
2 eggs
1/2 c. buttermilk or milk (because I want the buttermilk flavor, but I don't keep any on hand, I take 1/2 c. milk and add in 1 tsp. cream of tartar.)
1/4 c. pancake syrup
The Dog
1 pkg Eckridge Beef Breakfast Sausage
1.) Add mix to a medium-sized bowl, add in melted butter, eggs, milk, and syrup. Stir until well blended.
2.) Heat vegetable oil in a cast iron skillet over 3. Fill the pan with about 1/2″ of oil. You will know your pan is ready when you sprinkle a tiny bit of water in it and it pops. Do not over heat your pan or your waffle dogs will become charred. I know from experience.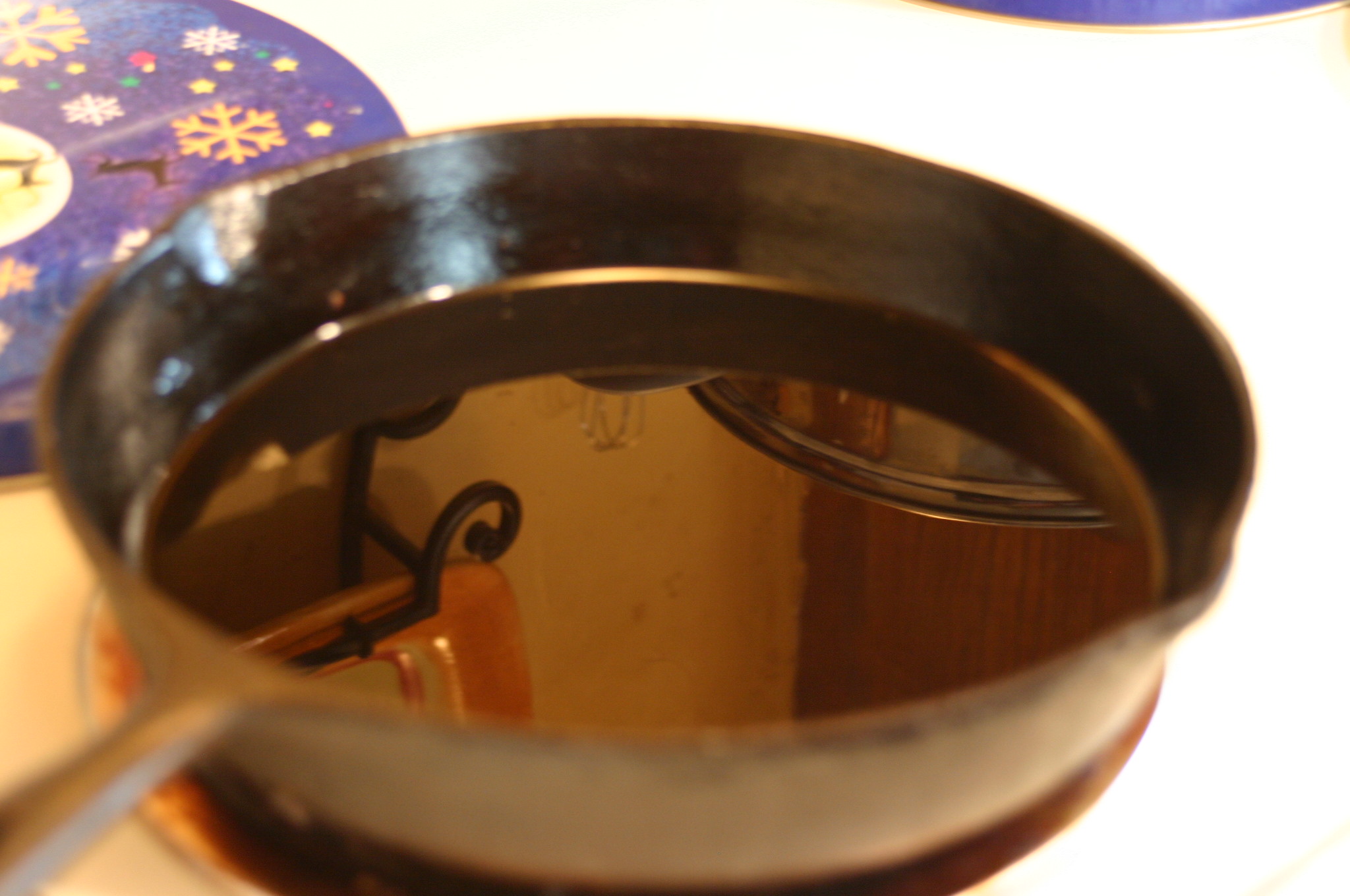 3.) Pat dry the sausages, place in batter and roll to coat.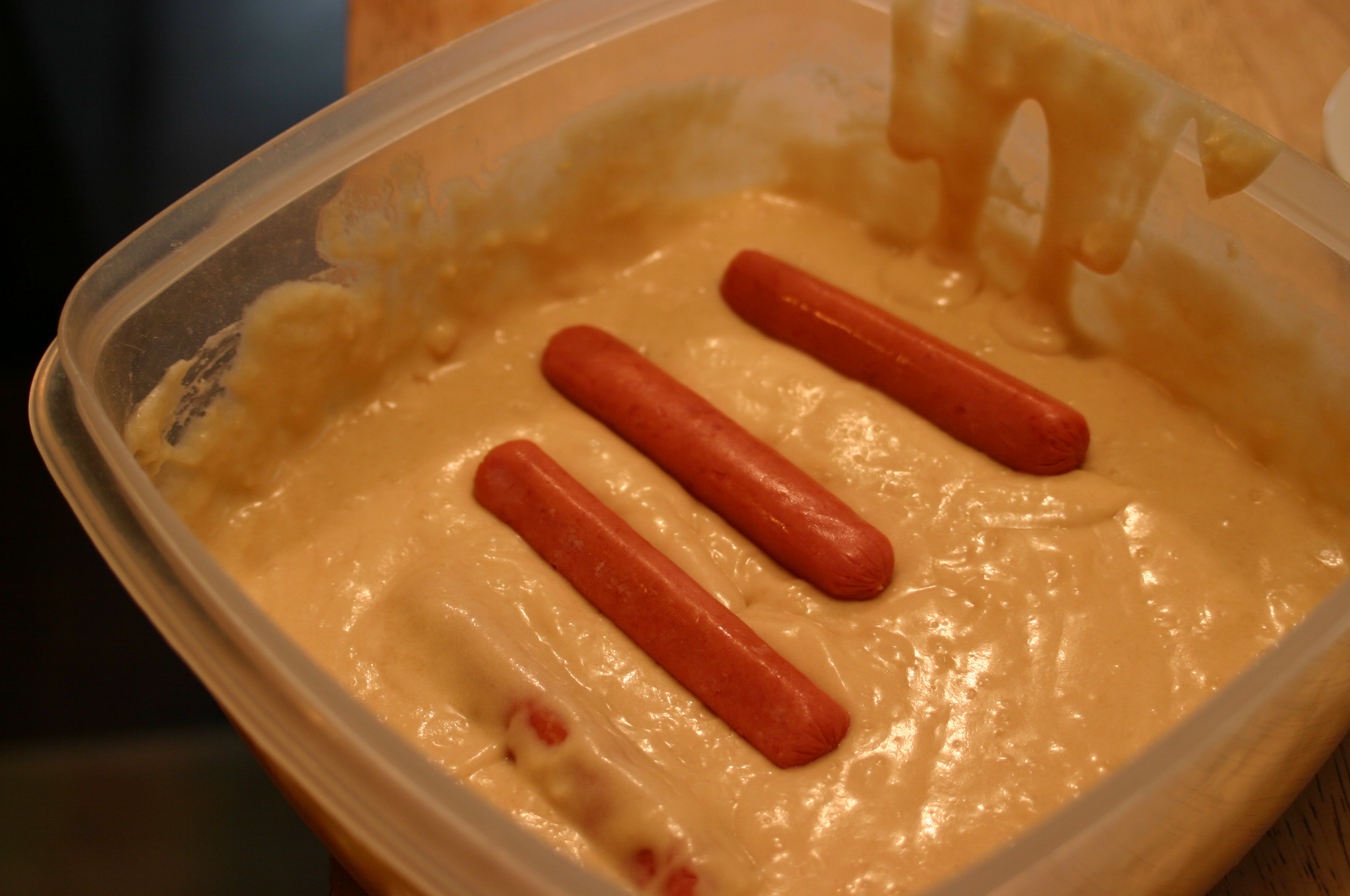 4.) After the sausage is thoroughly coated place into hot oil. Cook for about 1o to 15 seconds per side.
5.) Remove cooked waffle dog and place on a paper towel to absorb extra oil.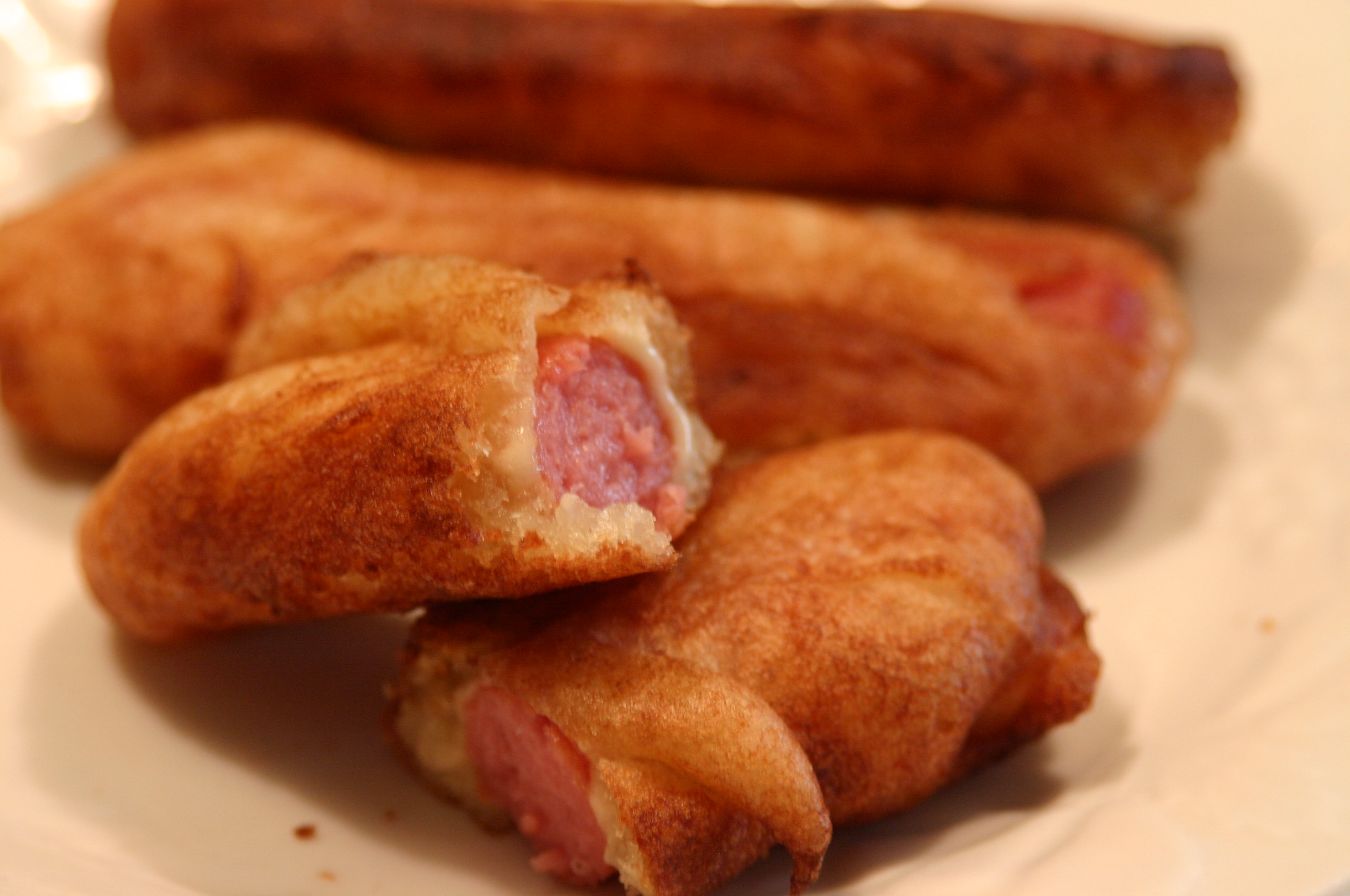 6.) With leftover batter, spoon mounds of waffle batter into hot oil and cook on both sides, then lay on paper towels. These are great little waffle puffs.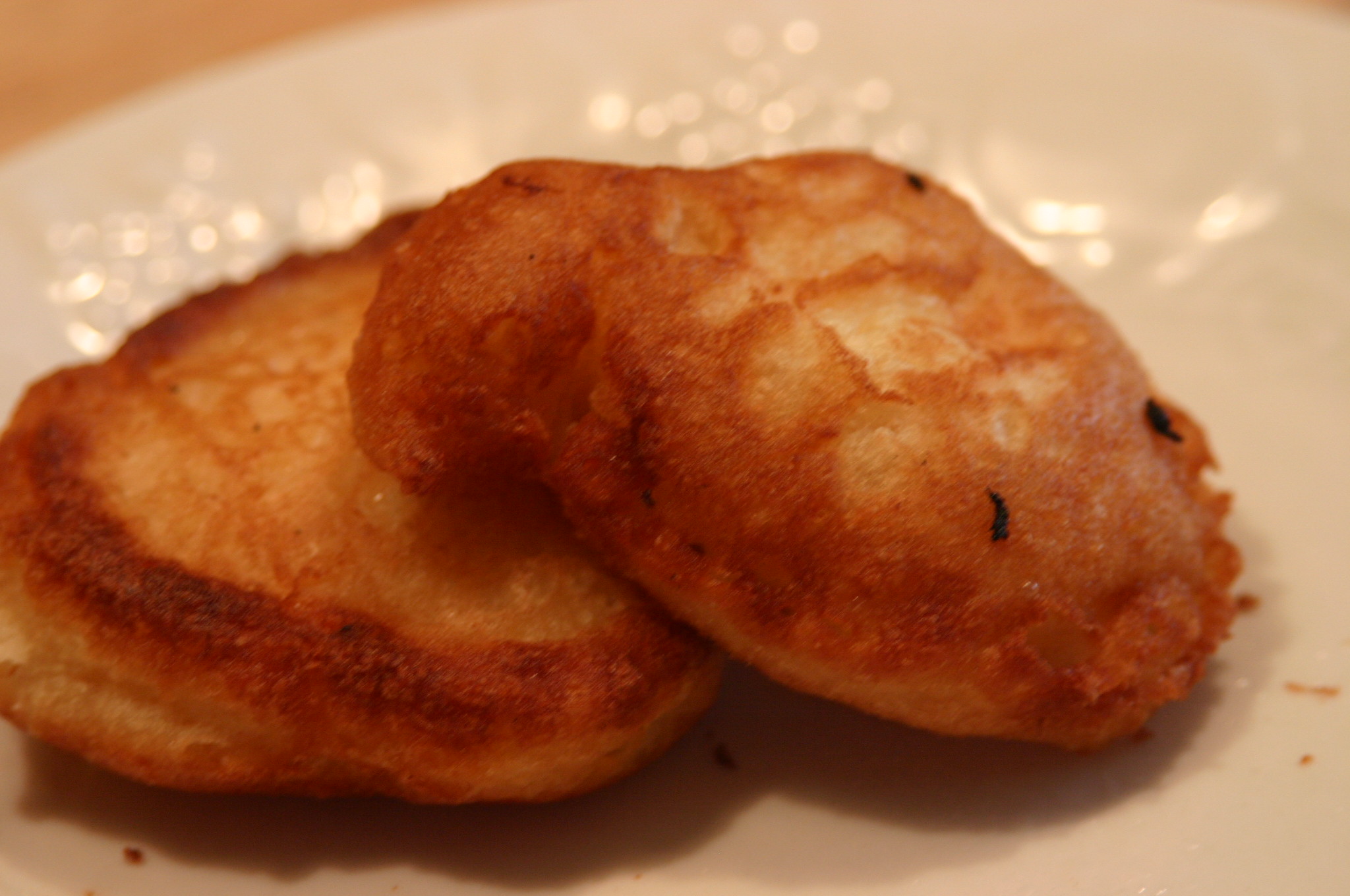 Enjoy this tasty breakfast treat from my kitchen to yours. They are also good sprinkled with a bit of powdered sugar.
For another great breakfast idea check out Scrumptious Baked Oatmeal.