Last week I went over to my friend's house and we created some amazing goodness and had fun doing it. How you ask, do we call baking in the kitchen fun? It takes two people who love to cook and bake to make it fun.
We don't get together as often as we would like, but when we do we always end up cooking. First it starts with some time by the pool looking at cookbooks and then we migrate into the kitchen where, believe it or not, it is cooler and we try out some of those recipes we found. One afternoon we decided to bake eggs. Was it because we craved breakfast? No, we simply had never done it before and wanted to give it a whirl. It worked out great. Another time we made an AMAZING strawberry bread, which I will post next week when I do my belated strawberry series.
This last week, however, we had a cupcake game plan. We skipped the pool and we skipped the cookbook and went straight to creating. I think our inspiration is from all of the little cupcake shops popping up around town and my favorite show 'Cupcake Wars.'
Early this week I posted about our Kahlua Cream Cupcakes. This post is about our Tres Leche Cupcakes. I hope you enjoy both of them. I think we are going to do a Salted Caramel Cupcake in the near future.
Tres Leche Cupcakes
yield 1 dozen
printable recipe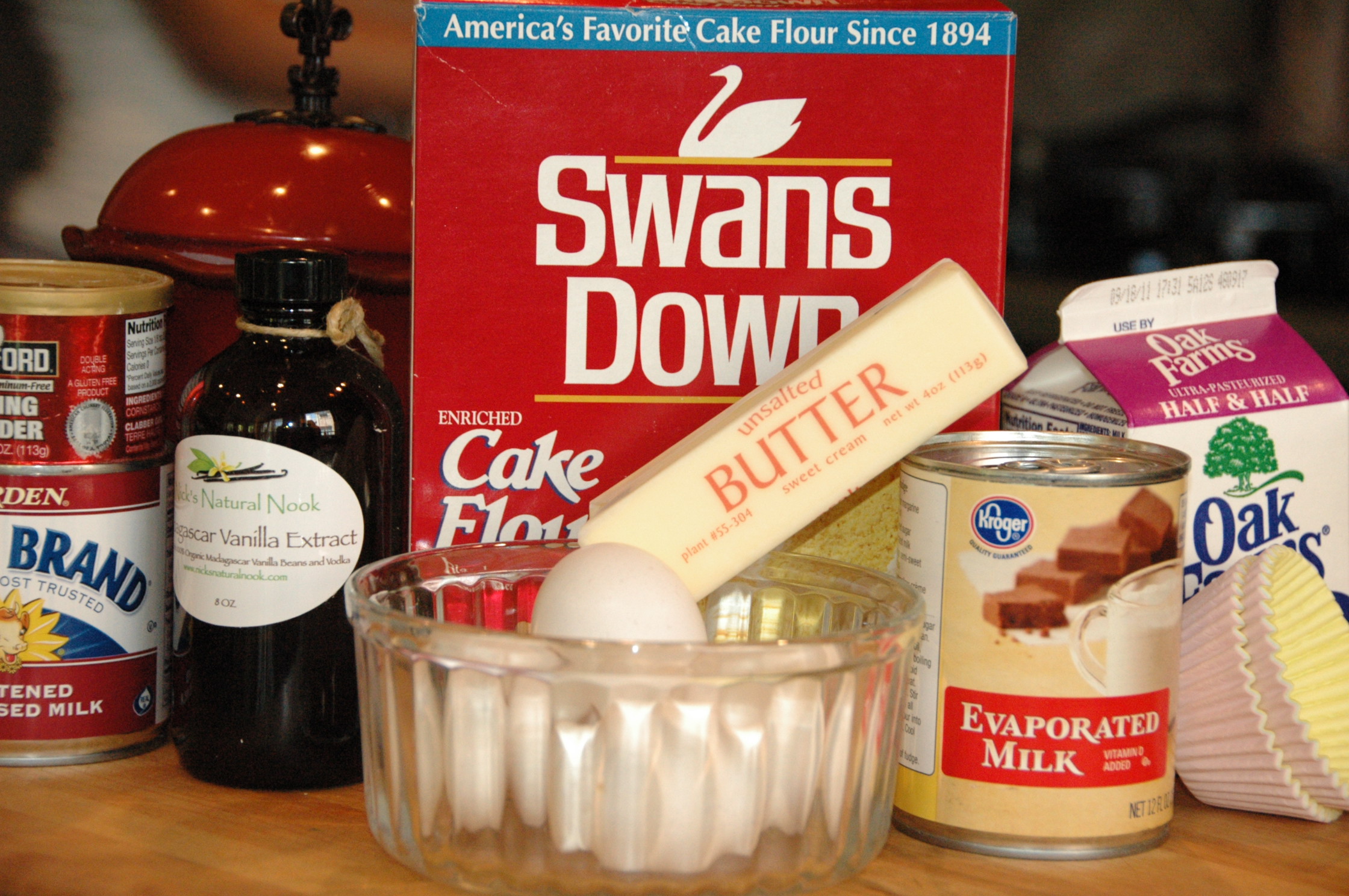 batter
1 1/2 c. cake flour
1 tsp. baking powder
1/2 tsp. Kosher salt
4 oz. unsalted butter, room temperature*
1 c. sugar
5 whole eggs, room temperature*
1 1/2 tsp. vanilla extract
glaze
1/2 can (6 oz.) evaporated milk
1/2 can (7 oz.) sweetened condensed milk
1/2 c. half and half
whipped topping
2 c. heavy whipping cream
1/2 c. sugar
1 tsp. vanilla extract
*Notes: We did this recipe twice; once with cold butter and eggs and once with room temperature butter and eggs. It is much better if you make sure they are at room temperature.*
Cupcake Directions:
1.) Preheat oven to 350 degrees; line muffin tins with paper cupcake liners.
2.) Whisk together the flour, baking powder and salt; set aside.
3.) Cream the butter with your electric mixer until fluffy; approximately 1 minute. (I prefer to use my Kitchen Aid with the paddle attachment.)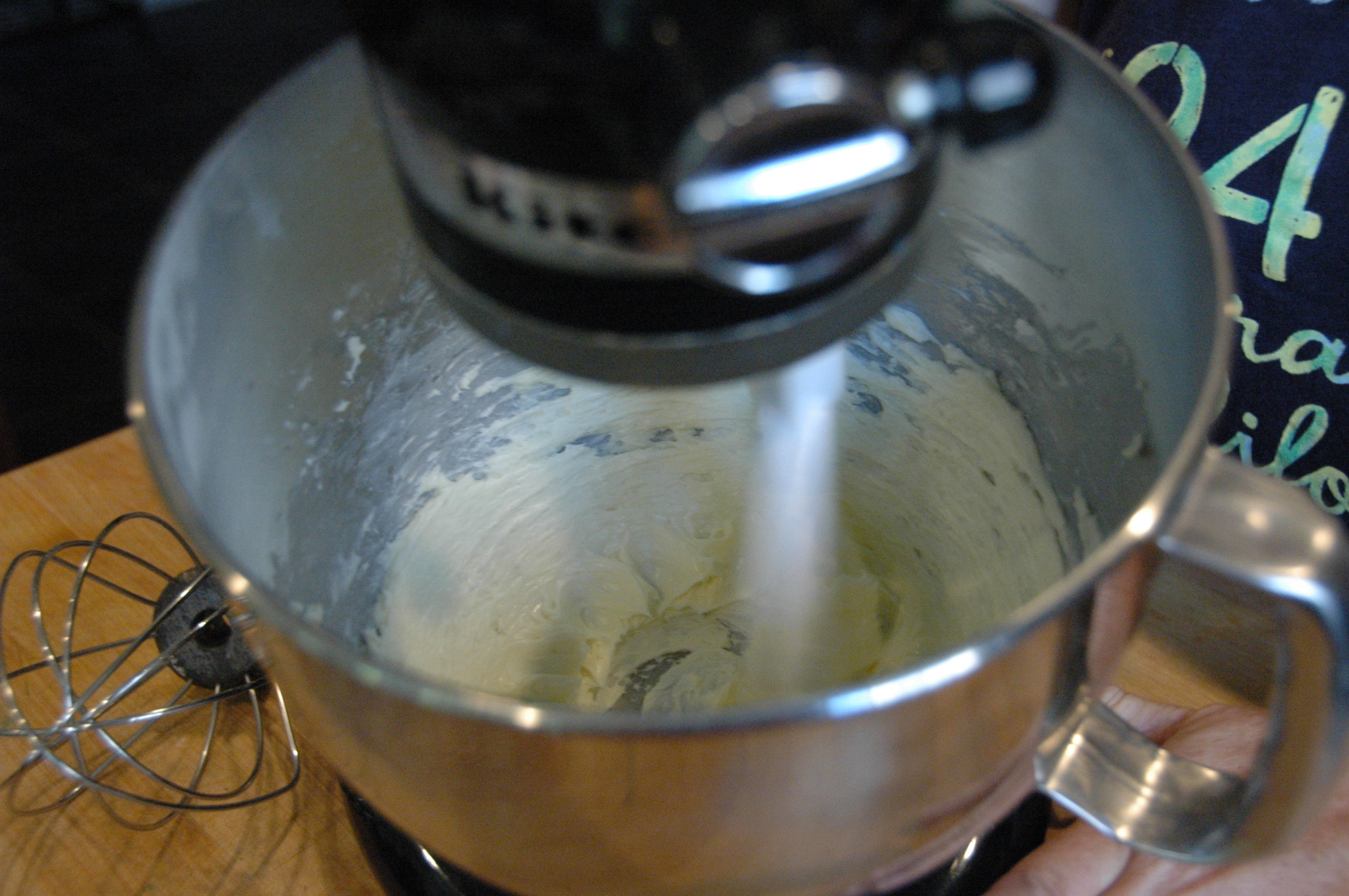 4.) Slowly add the sugar to the butter and cream together for approximately 1 minute.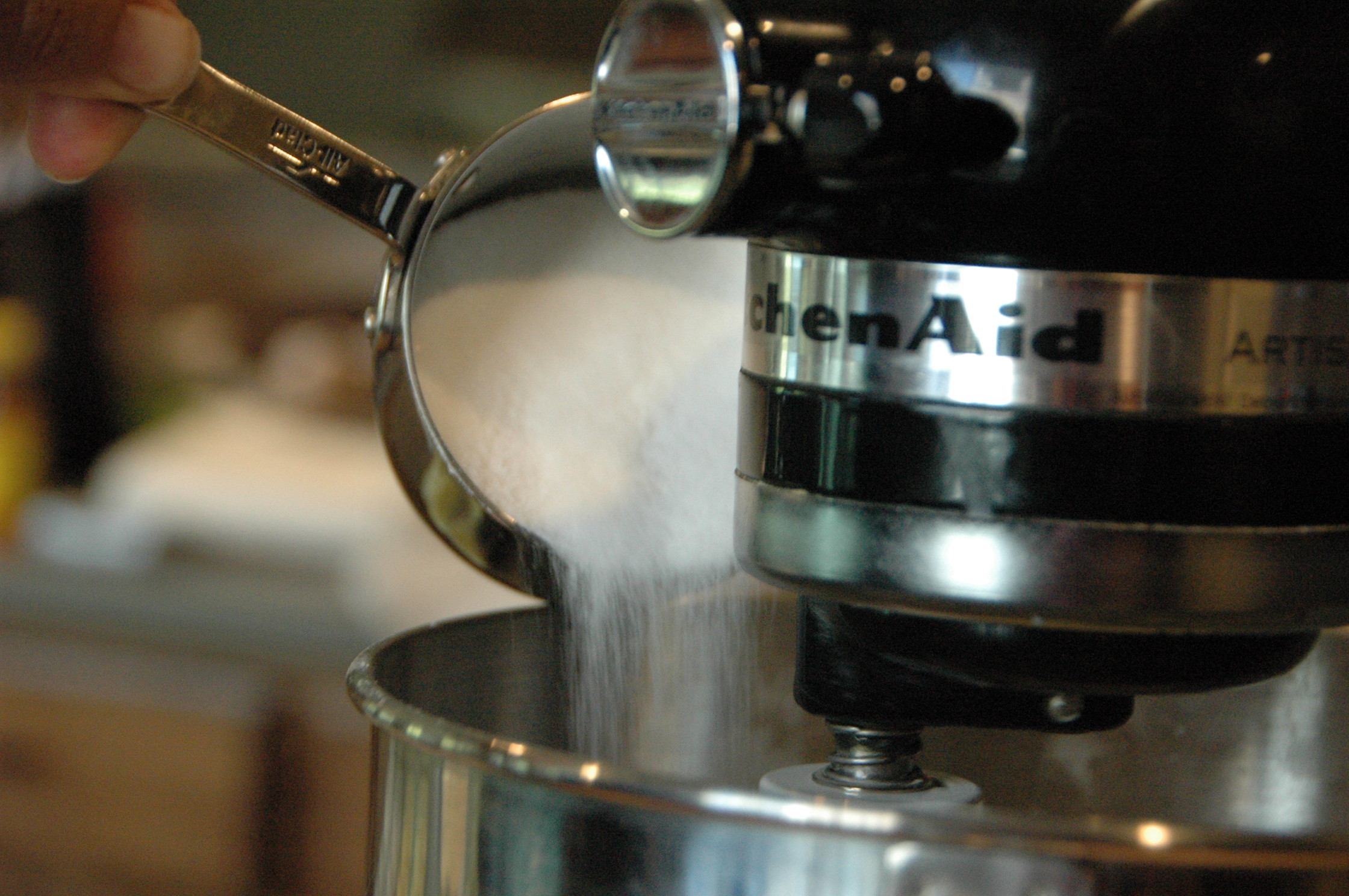 5.) Add the eggs in one at a time, mixing thoroughly.
6.) Add in the vanilla extract, mix thoroughly.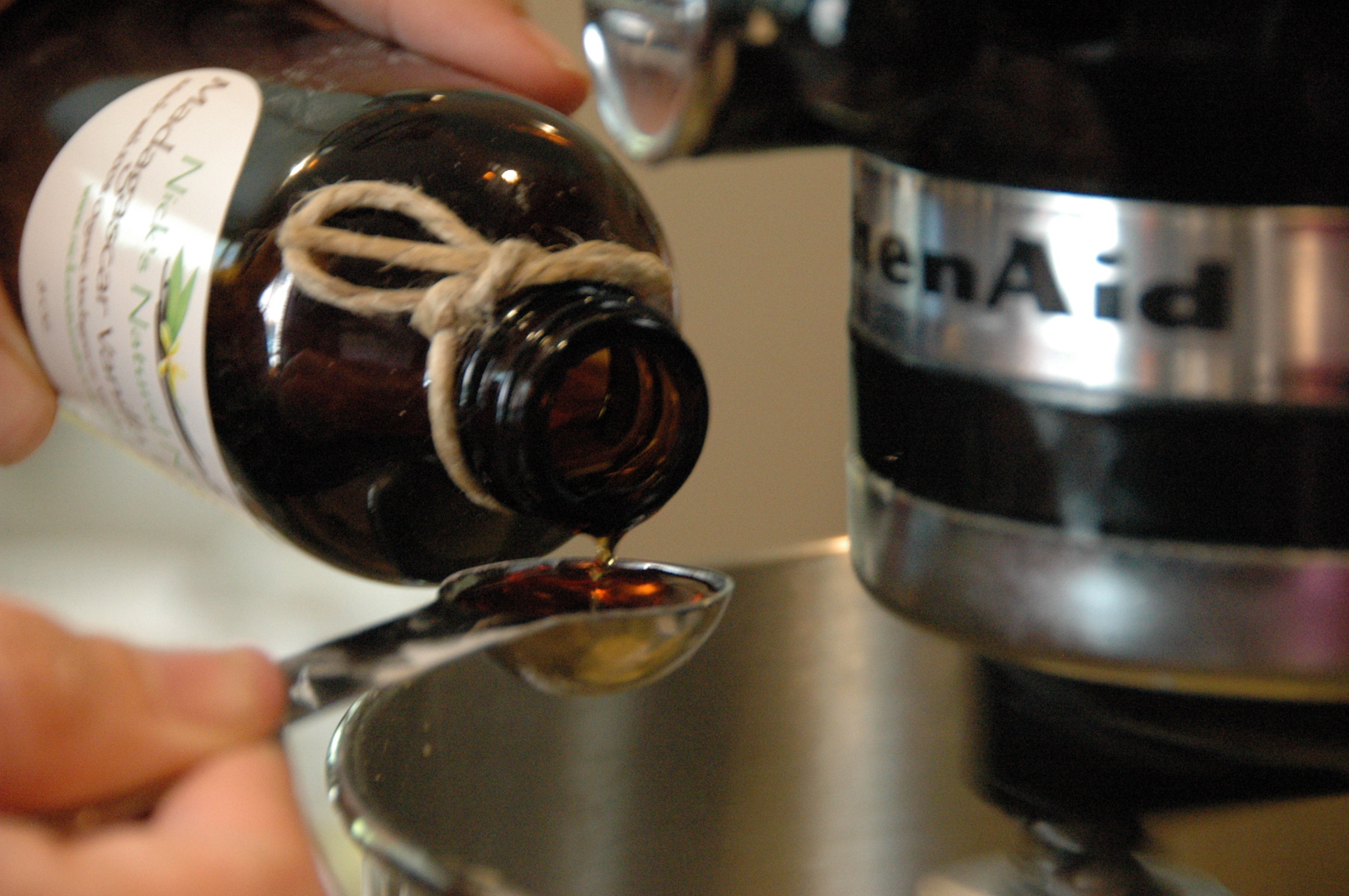 7.) Add in the flour mixture in 3 batches. Mix until just combined.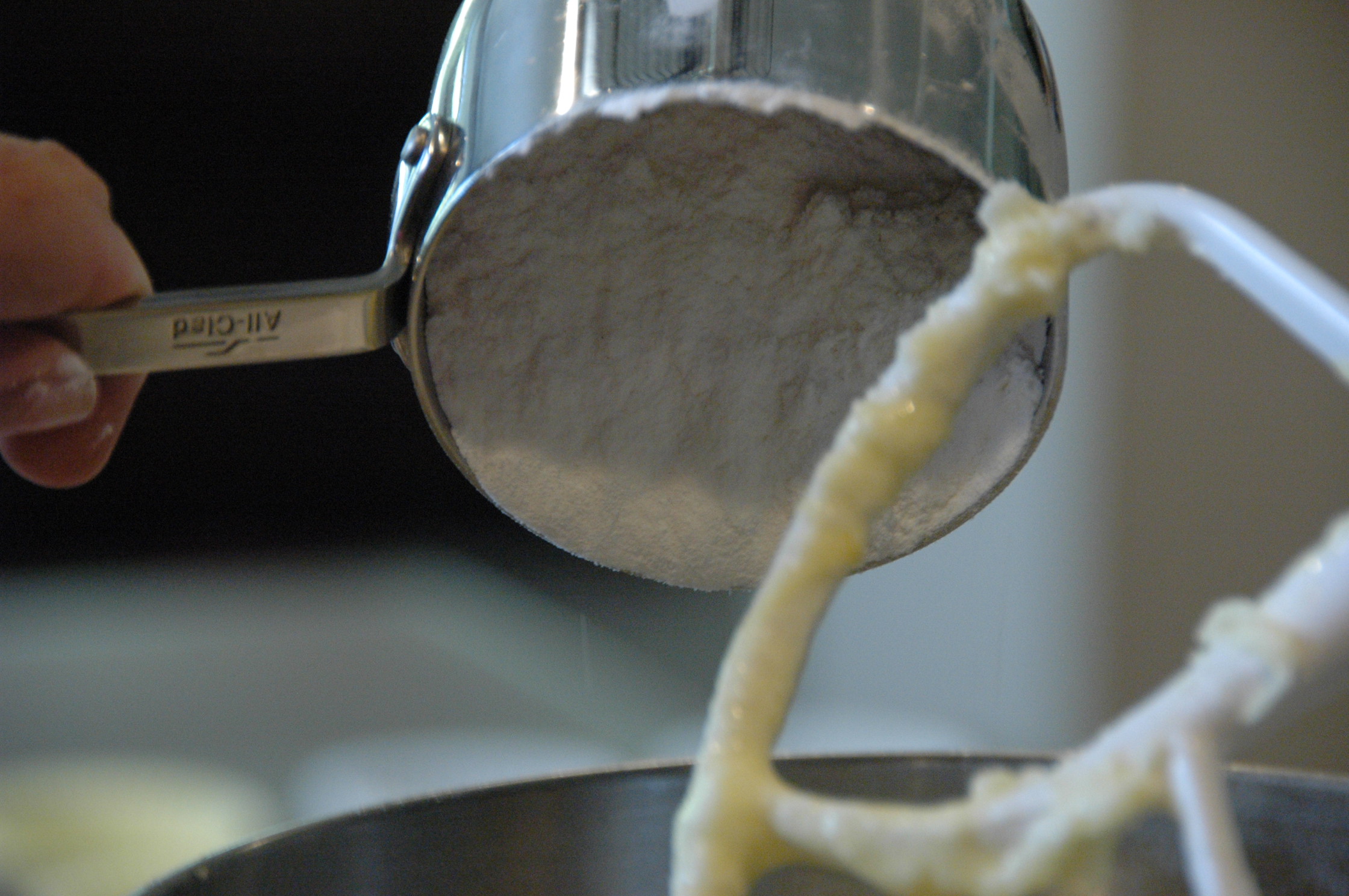 8.) Fill cupcake liners about 3/4 full. Bake 15 to 18 minutes until the cupcakes are spongy on top.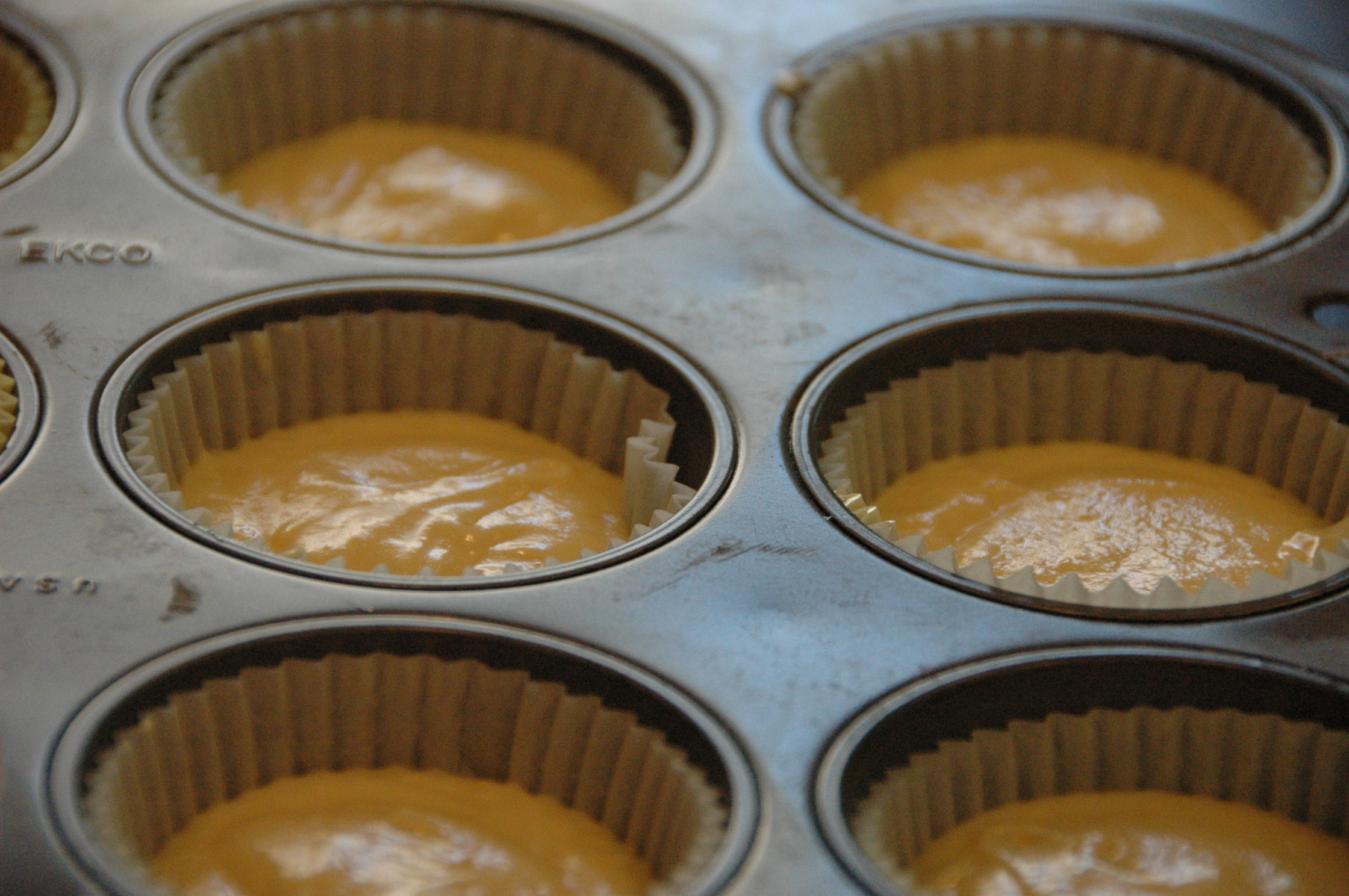 9.) Remove cupcakes from muffin tins and allow to cool for about 30 minutes.
10.) Prepare glaze.
glaze directions:
1. ) Whisk together the evaporated milk, sweetened condensed milk, and half and half.
2.) Poke the cupcakes in several places with a skewer. Spoon glaze over each individual cupcake. Continue to spoon over cupcakes until they won't absorb anymore glaze.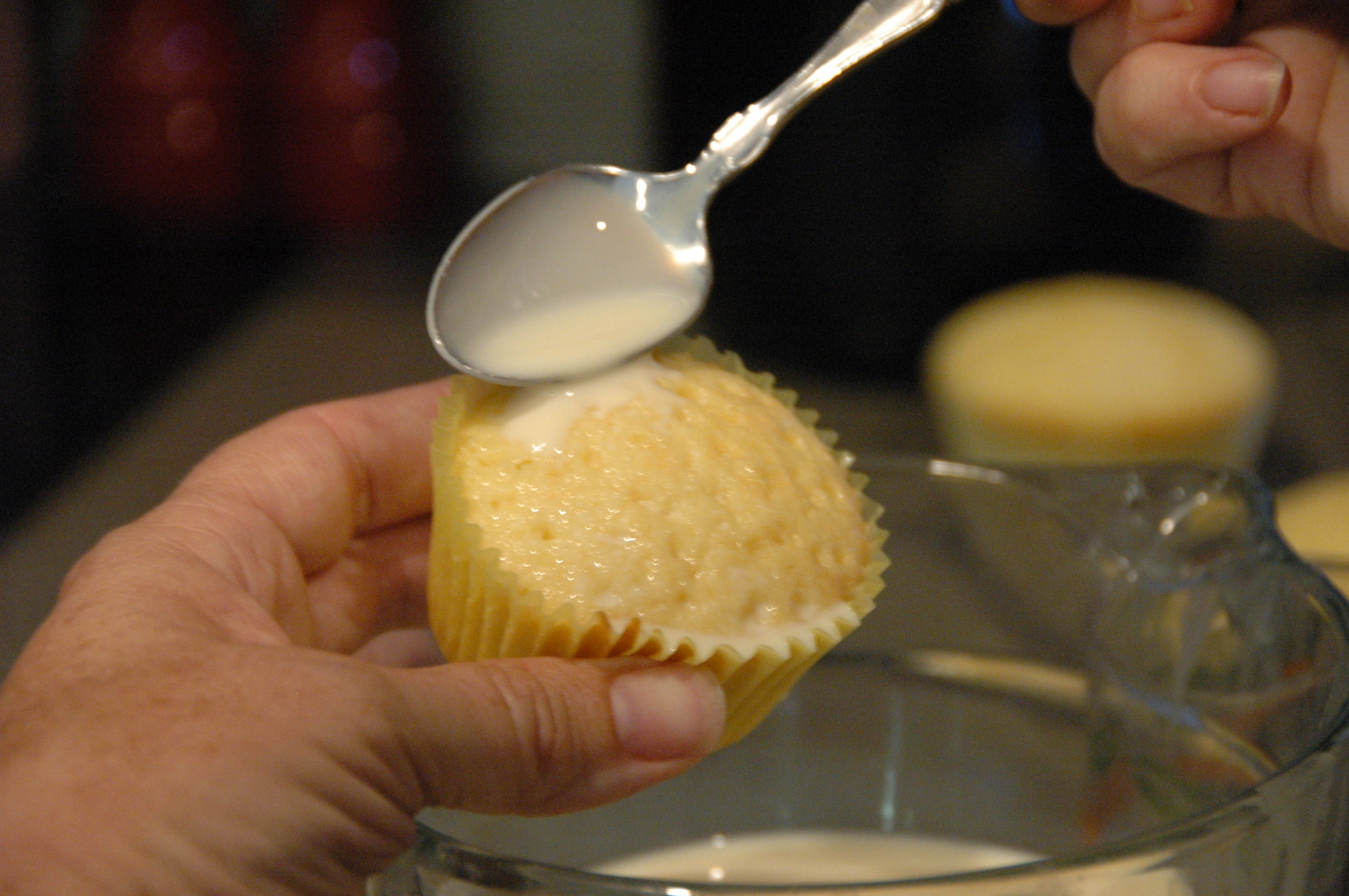 3.) Refrigerate cupcakes for at least 30 minutes to overnight before topping with whipped cream.
whipped cream directions
1.) Place the metal bowl and whisk you will be using for the whipped cream in the refrigerator to get nice and cold.
2.) Remove bowl and whisk from the refrigerator. Add in the heavy whipping cream, sugar and vanilla extract. Using an electric mixer with the whisk attachment, mix on medium speed until fluffy and thick.
3.) Place in a piping bag and pipe onto cupcakes. Drizzle remaining sweetened condensed milk over the whipped cream. It adds a pretty look. Garnish as desired.