Several months ago my husband gave up an addiction of …. Pepsi! And, he gave it up right after my weekly shopping trip in which I brought home about 6 2-liter bottles. Now, what to do with those? My son doesn't drink soda, I don't drink soda, and the baby most certainly does not drink soda, so they sat in the pantry waiting for a use.
So on a mission for a chicken marinade my husband pulled one out of the pantry and dumped it in on the chicken with a few other things, and voila! Pepsi BBQ Chicken – and it was delicious.
As I was planning our menu for this upcoming week I was looking for budget friendly meals and this one was right at the very top. I had absolutely everything in my freezer and pantry to make this wonderful chicken and with a few additional ingredients we were able to make a slammin' good dinner. I hope you guys enjoy it as much as we did.
Pepsi Chicken
Printable Recipe

2 lbs chicken, we use boneless, skinless
Marinade:
3 c. Pepsi
2 tsp. rice vinegar
2 Tbl. smokey paprika
2 tsp. salt
1 1/2 tsp. garlic
1 1/2 tsp. ground cayenne pepper
1 tsp. onion powder
1 tsp. sugar
1.) Mix spices together.
2.) Add chicken to a gallon size Ziploc bag, add in Pepsi, rice vinegar and spices. Make sure chicken is covered. You can add more Pepsi if necessary.
3.) Refrigerate for a minimum of 8 hours, we prefer 24 hours. Turn chicken periodically to make sure it is completely coated.
4.) Bring chicken to room temperature and use the dry rub below on the chicken.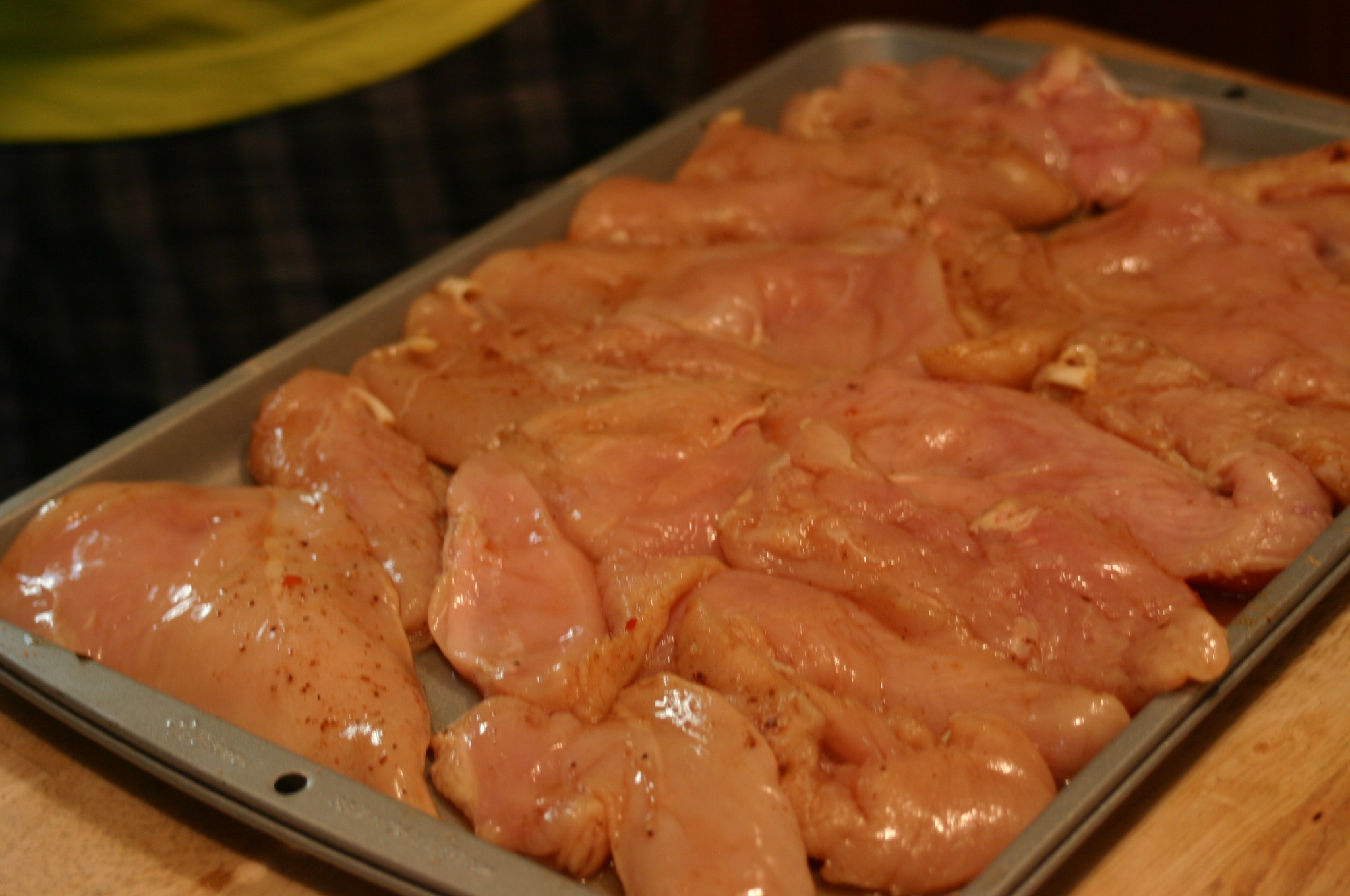 Dry Rub
1 c. brown sugar
1 1/2 Tbl. Kosher salt
1 Tbl. garlic powder
1 Tbl. smokey paprika
1 Tbl. cayenne pepper
1 1/2 tsp. onion powder
1.) Mix the spices well. We use our Magic Bullet to blend our spices.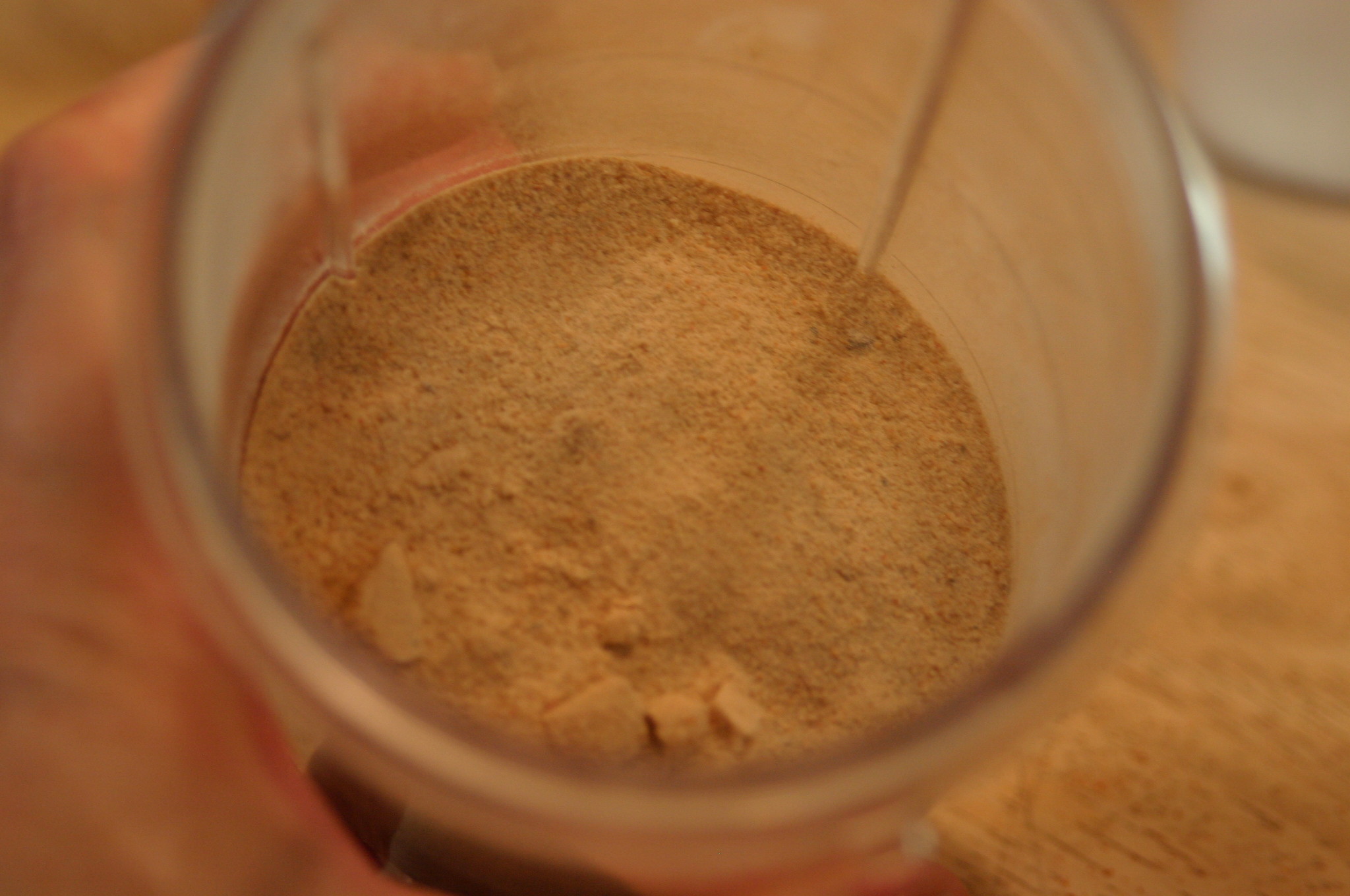 2.) Rub the spices on the chicken.
3.) Grill chicken for 6 to 8 minutes until the chicken is firm and the juices run clear, turning once.
This chicken is great with dill potato salad and marinated cucumbers. I will post those recipes later.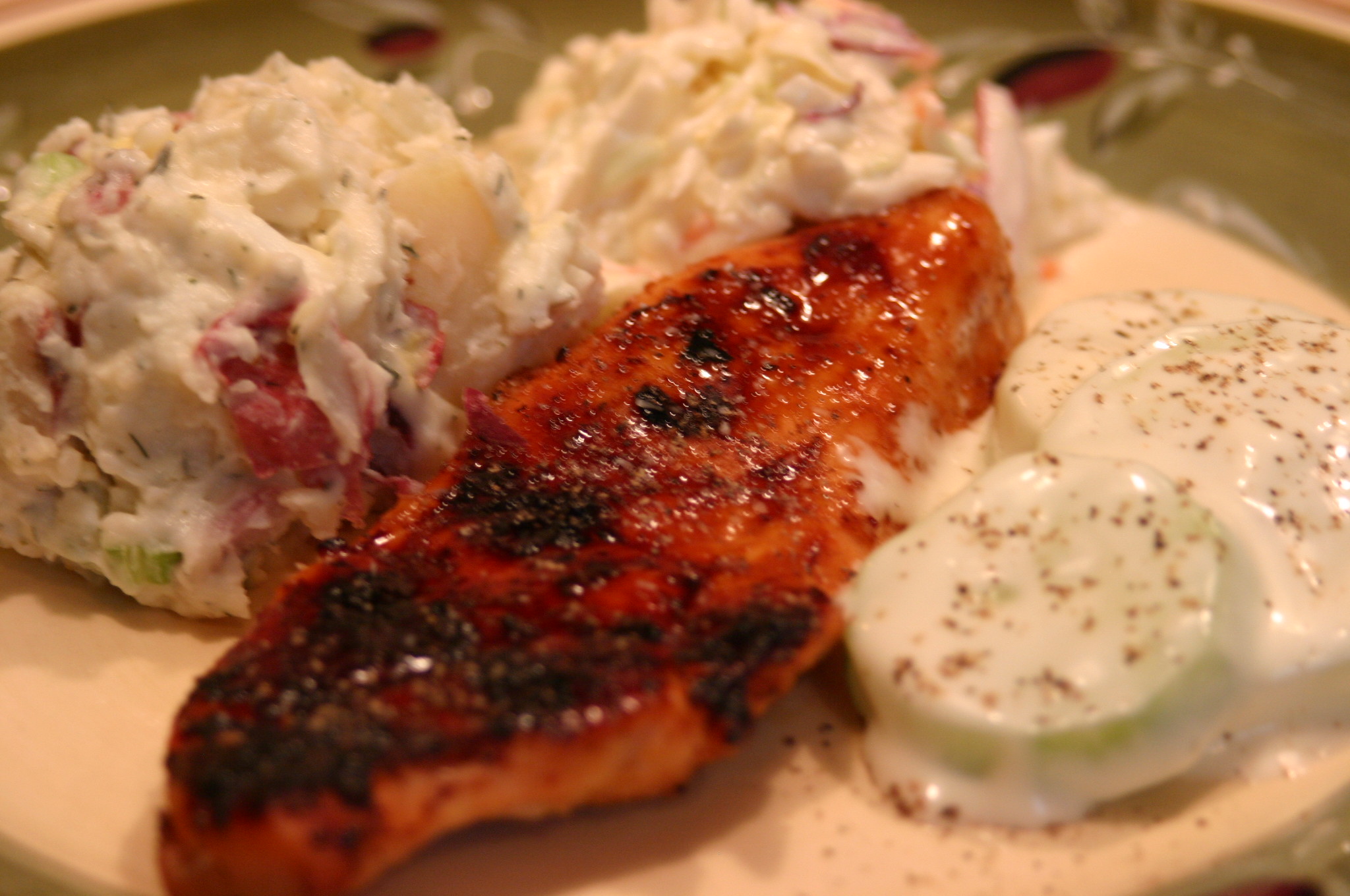 Check out other great recipes at the link below.