On cold winter days I crave comfort – a warm fire, a cozy blanket, a cup of coffee, and simple comfort foods. In my house one of those comfort foods is spaghetti and meatballs.
When I make my spaghetti and meatballs I love convenience, but I also like homemade, so I have come up with a combination of convenience and homemade. I would love to boil my tomatoes for my sauce, but in reality that isn't going to happen. I hope those of you who want easy, but with a touch of homemade love this as much as we do.
Spaghetti Sauce
I recommend that you gather all of your ingredients before you begin cooking. It is always frustrating when you are in the middle of something and you have to go scrounge up another ingredients.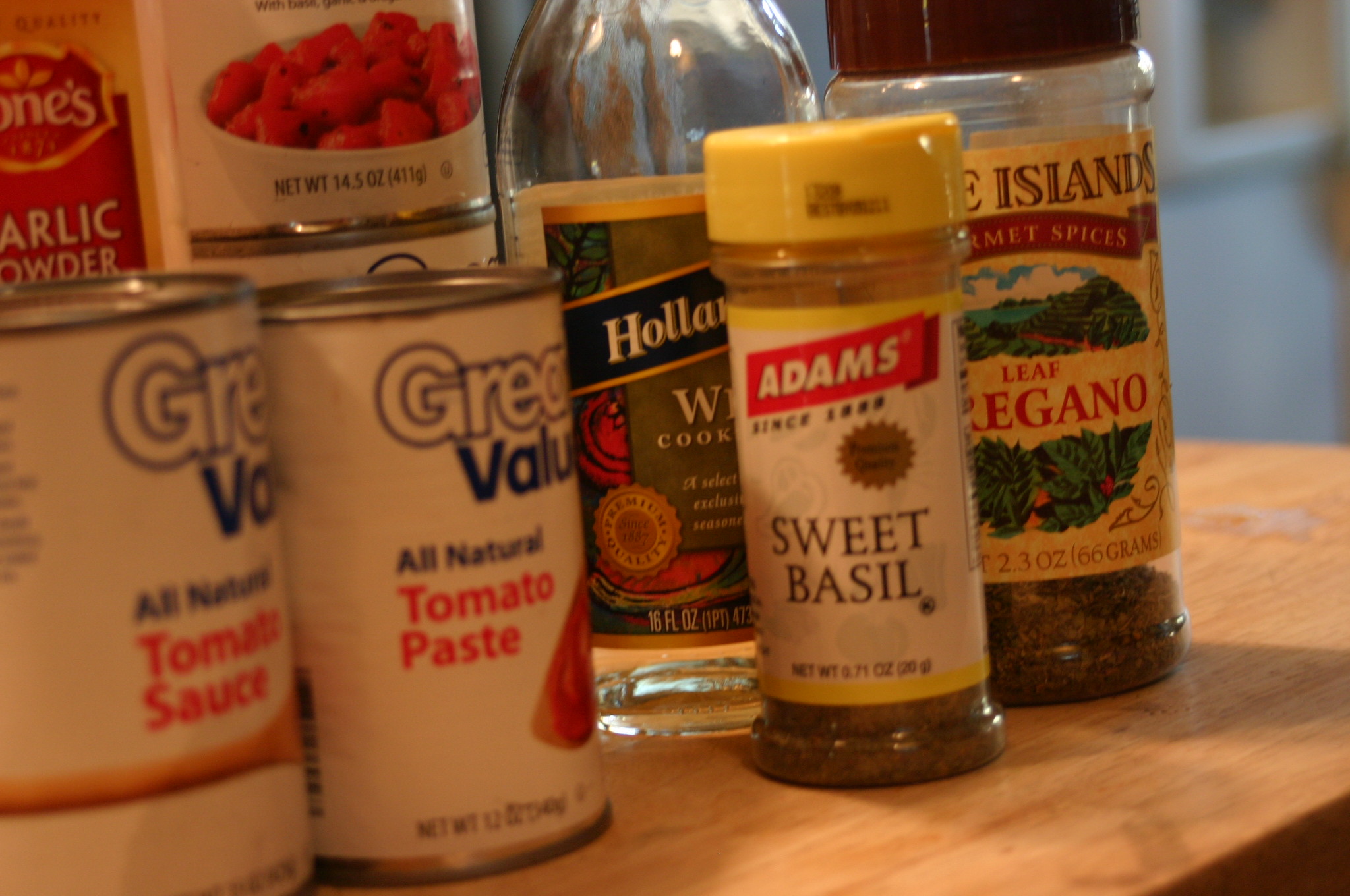 2 cans Diced Tomatoes with Italian seasoning
1 can Tomato Paste
1 can Tomato Sauce
1 clove garlic
1 tsp basil
1 tsp oregano
1/4 c. Marsala or White wine (I typically use cooking wine, as I do not keep wine in stock, but when I do have wine, I use it.)
2 Tbl. sugar
1.) Blend diced tomatoes, tomato paste, tomato sauce, garlic, basil and oregano in a blender until smooth.
2.) Add in wine.
3.) Put mixture in a crock pot and simmer for an hour.
4.) Add in sugar.
5.) Simmer until you need it.
This spaghetti sauce could be made in a sauce pan on the stove. You want to simmer it for at least 30 minutes to culminate the flavors. I like to simmer it longer so I can relish the smells that permeate my kitchen and house.
Mozzarella Meatballs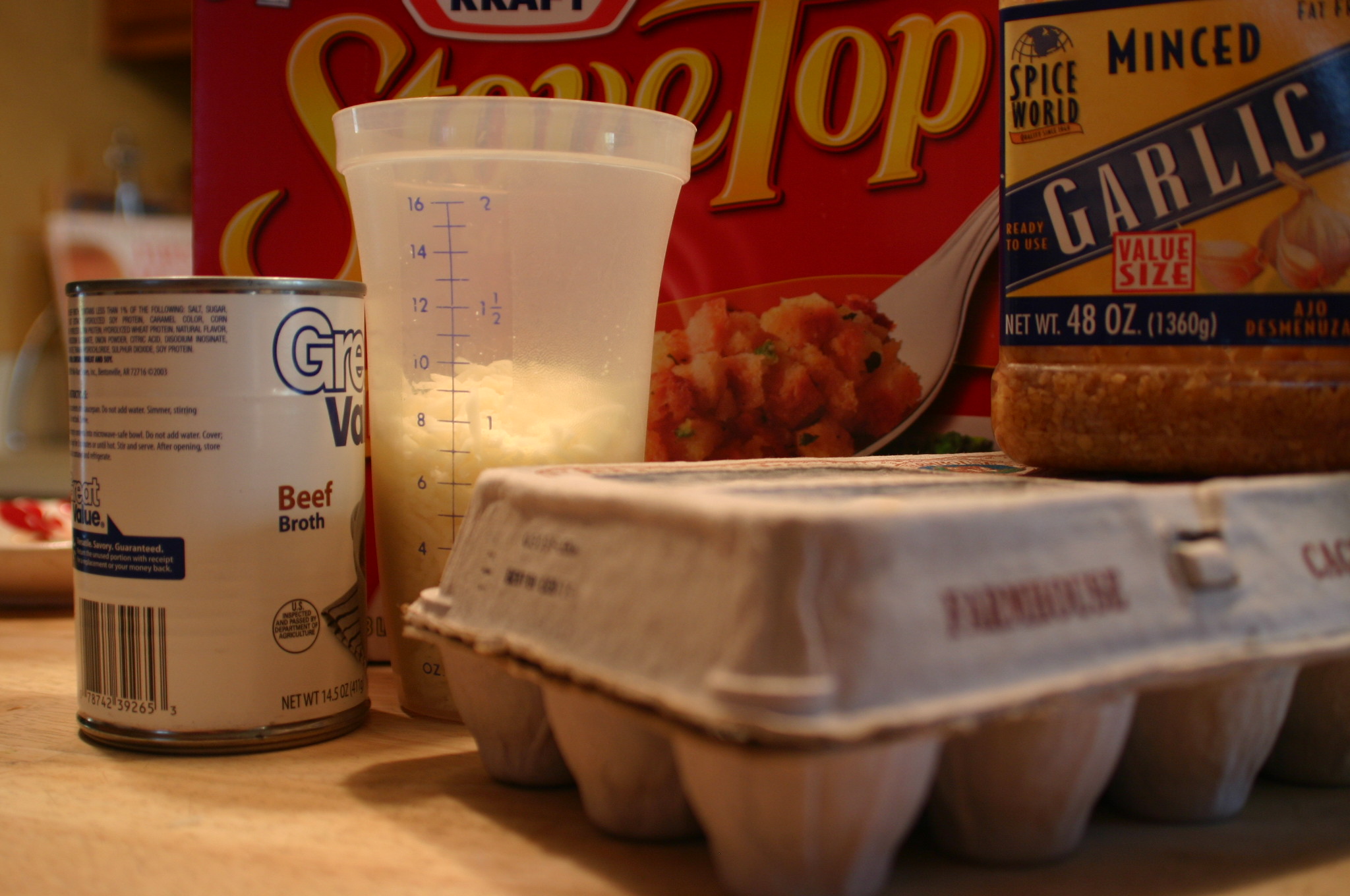 2 lbs ground beef
1 pkg (6 oz.) stuffing mix for chicken
1 1/4 c. beef broth
2 eggs
1 Tbl. minced garlic
2 c. mozzarella cheese, shredded
1.) Preheat oven to 400 degrees and prepare 2 baking sheets with foil and cooking spray.
2.)  Mix ground beef, stuffing, broth, eggs, and garlic well. (I find that using my hands is the best way to get the mixture well mixed. Make sure you wash your hands well before and after mixing the meat.)
3.) Fold in the mozzarella cheese.
4.) Form meat mixture into balls that use about 1/4 c. of mixture per meatball. Feel free to make your meatballs smaller or larger.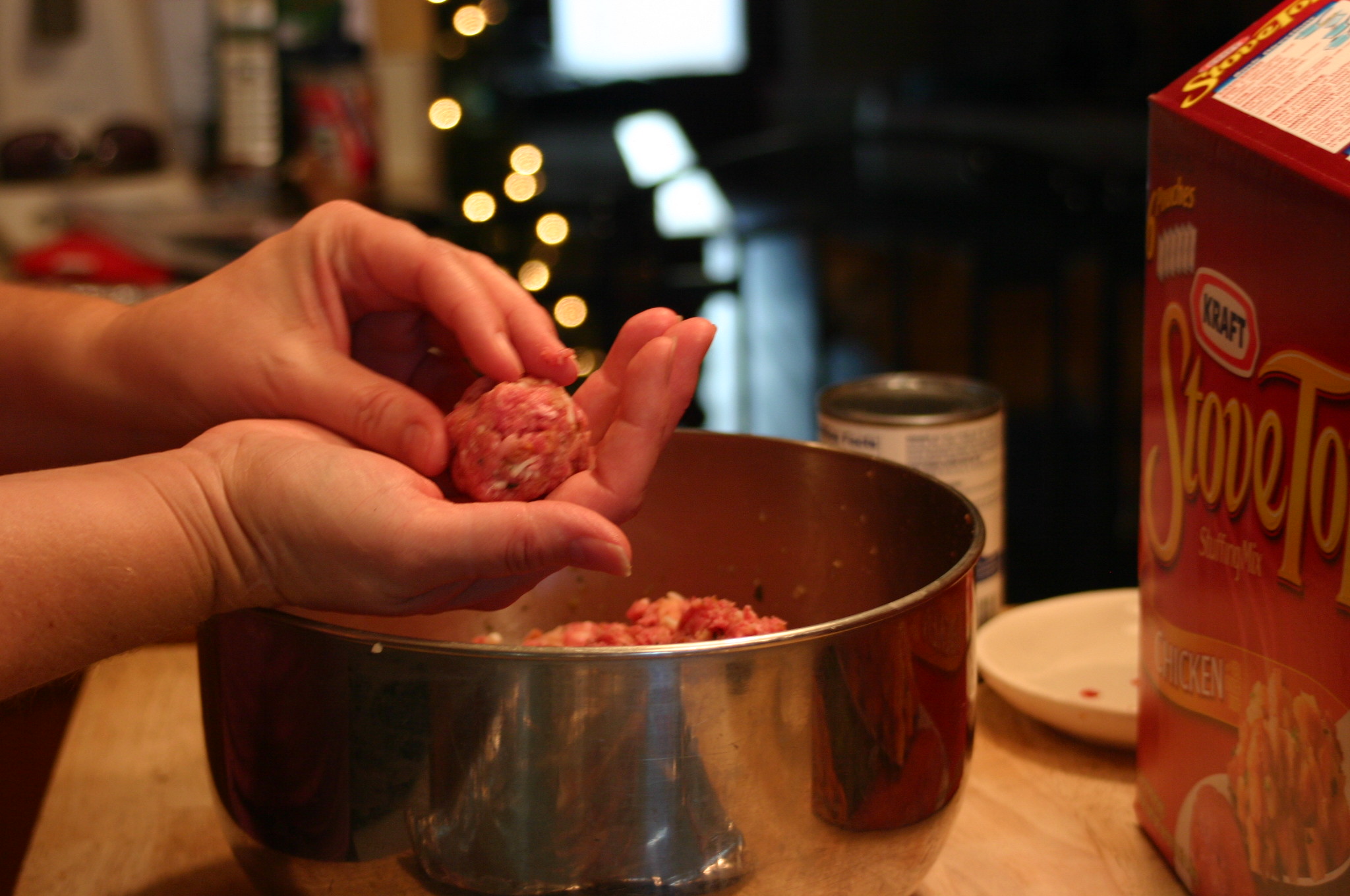 5.) Place your meatballs on the baking sheets and bake for about 15 minutes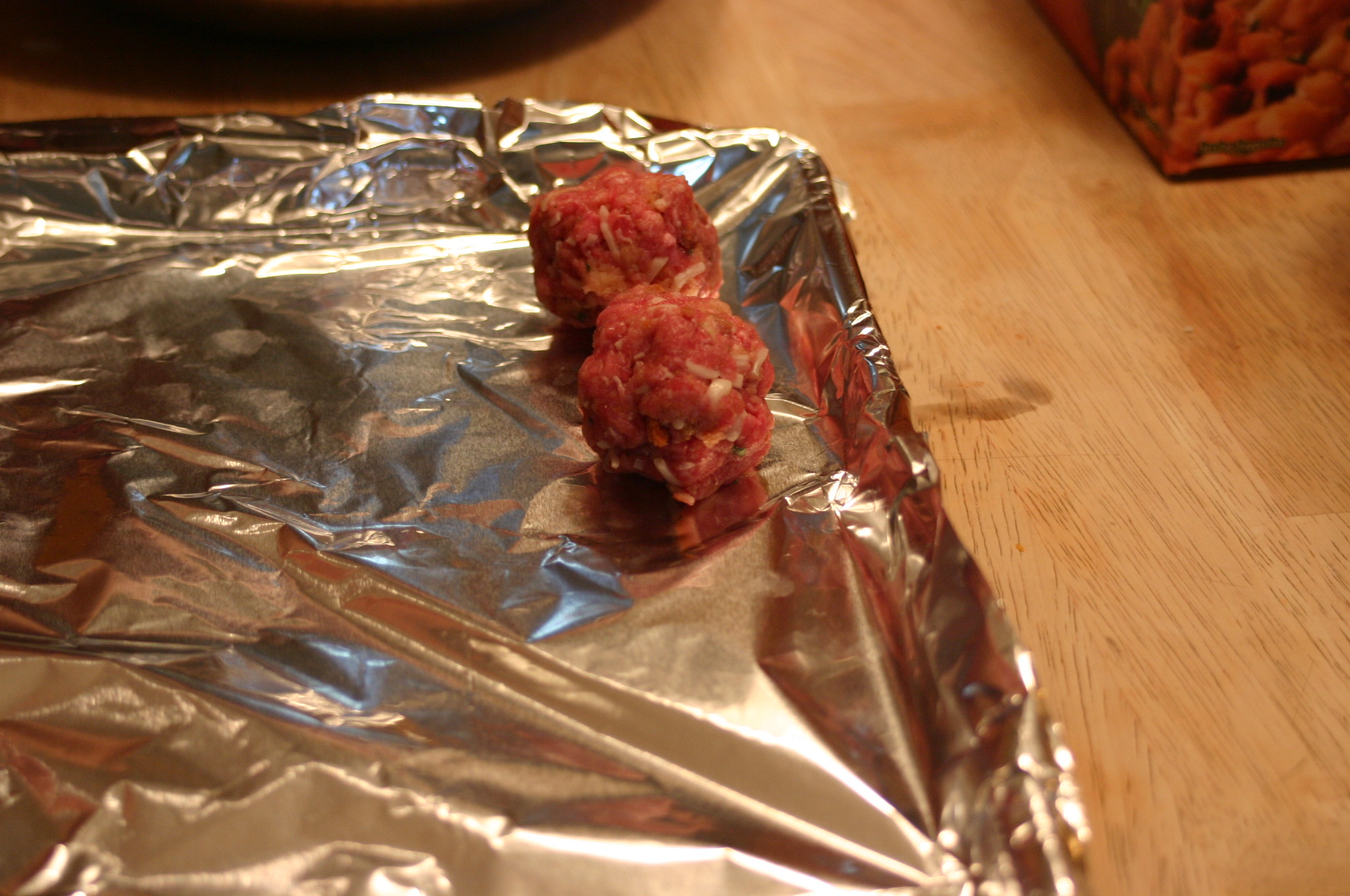 Mix the cooked meatballs and the spaghetti sauce together and serve over cooked pasta. This dinner will make your house smell good. Typically we have left over meatballs that I freeze for a later use. The meatballs and spaghetti are great on a hoagie topped with mozzarella cheese and broiled, for a scrumptious meatball sub.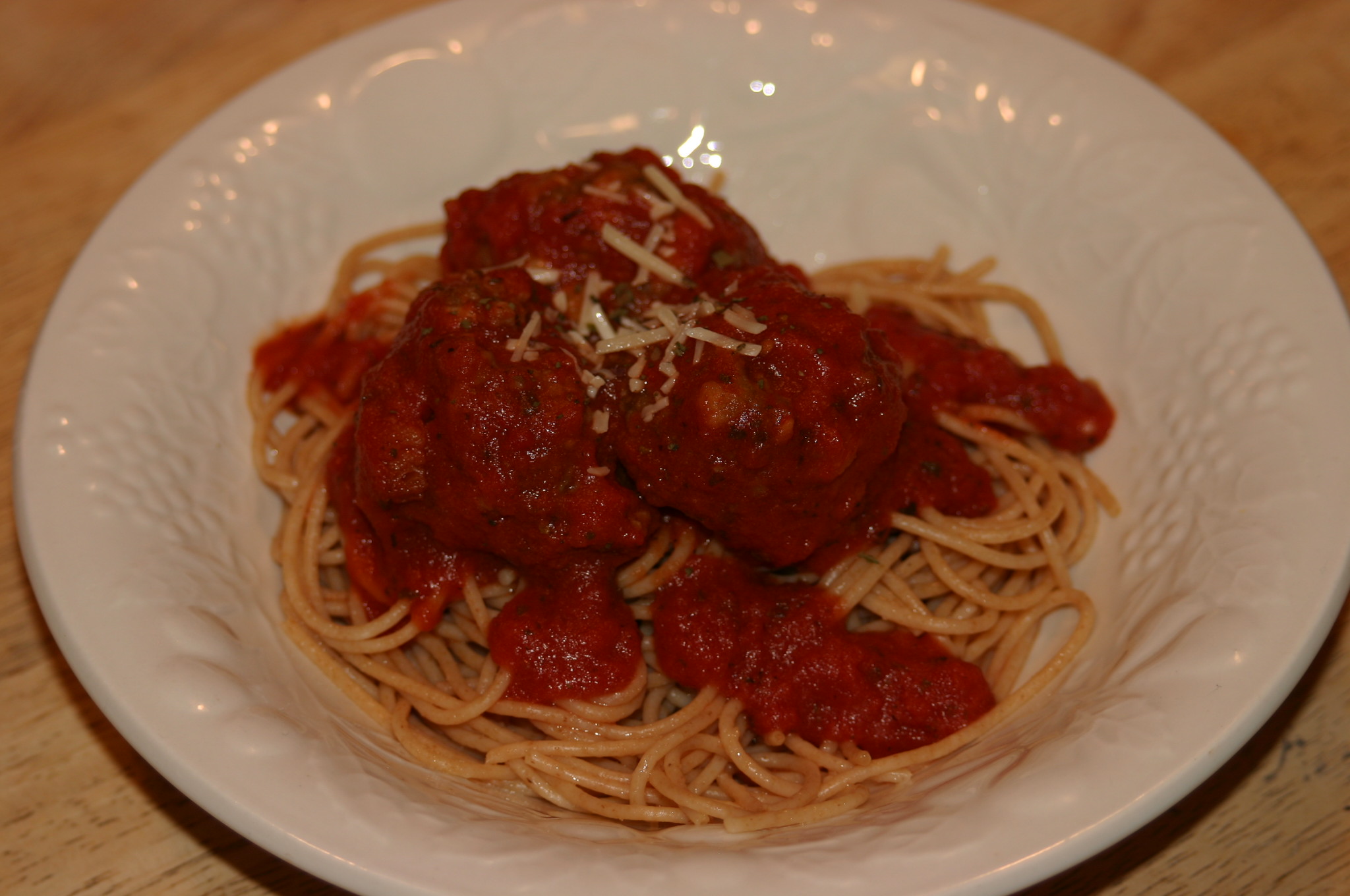 As I made my spaghetti and meatballs last time I began to wonder about its origination. In college my roommate was Italian, and I remember that her classic take on spaghetti did not include meatballs or a meat sauce. And very recently, my son, a Food Network addict informed me that meat sauce and meatballs were not really from Italy, but originated here. After I did some research I found that his account was pretty accurate.  I also found some neat things about pasta and tomato sauce. The history of food is really cool.
Do you have any interesting facts on food?