Who doesn't like snickerdoodles? I am thinking most everyone must like snickerdoodles, because everywhere I look there is snickerdoodle this and snickerdoodle that. I know for a fact it is my daddy's favorite cookie, which is why I am making them this Christmas.
These cookies are great with some milk, hot chocolate or coffee. They seem like a perfect end to a perfect night of looking at lights. I hope your family enjoys them as much as my family does. These cookies will be making it into my goody baskets.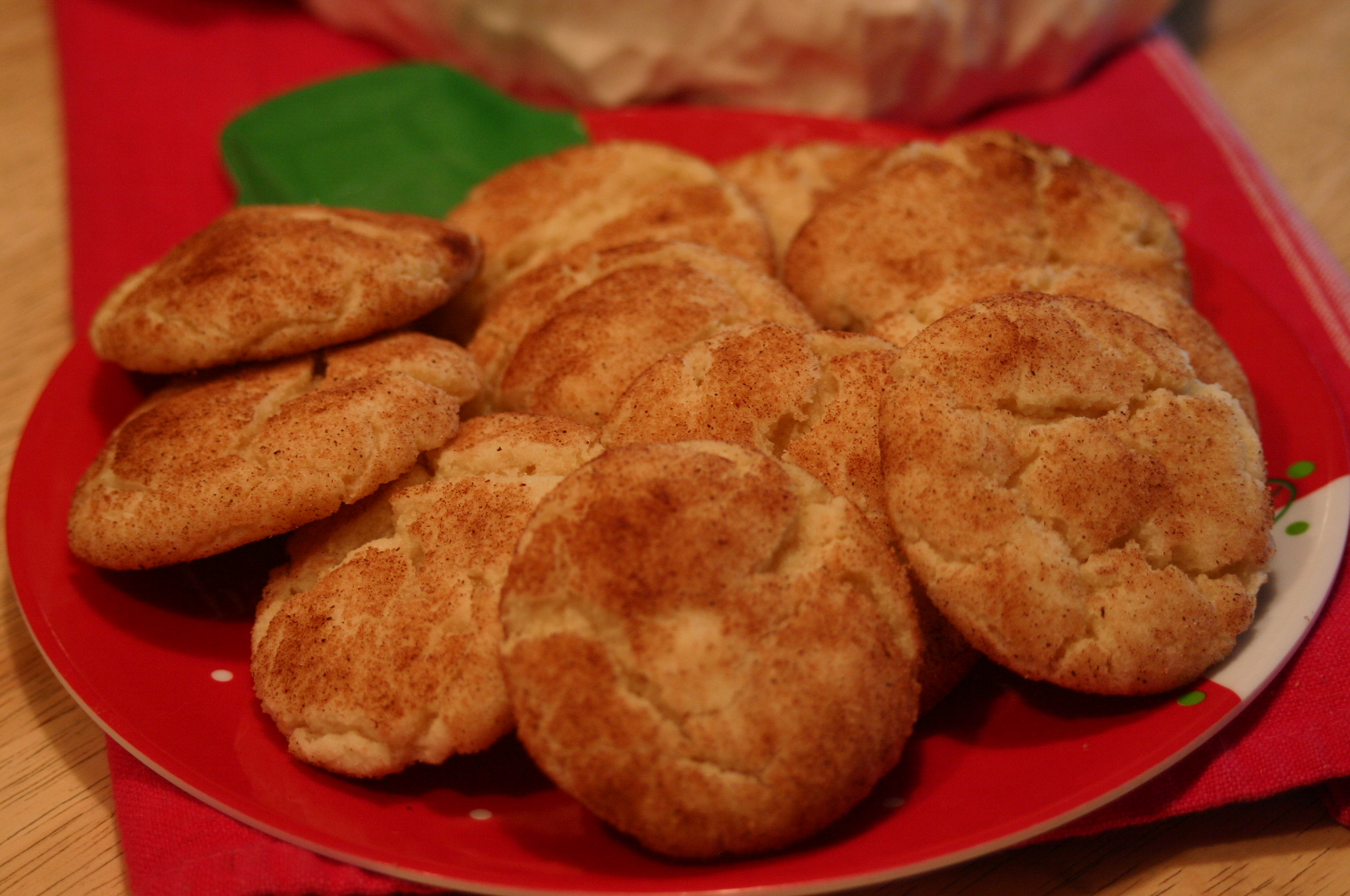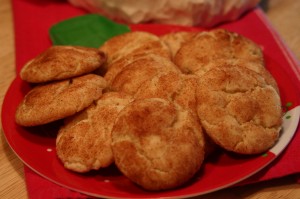 Snickerdoodle Cookies
As I always say … gather all of your ingredients ahead of time.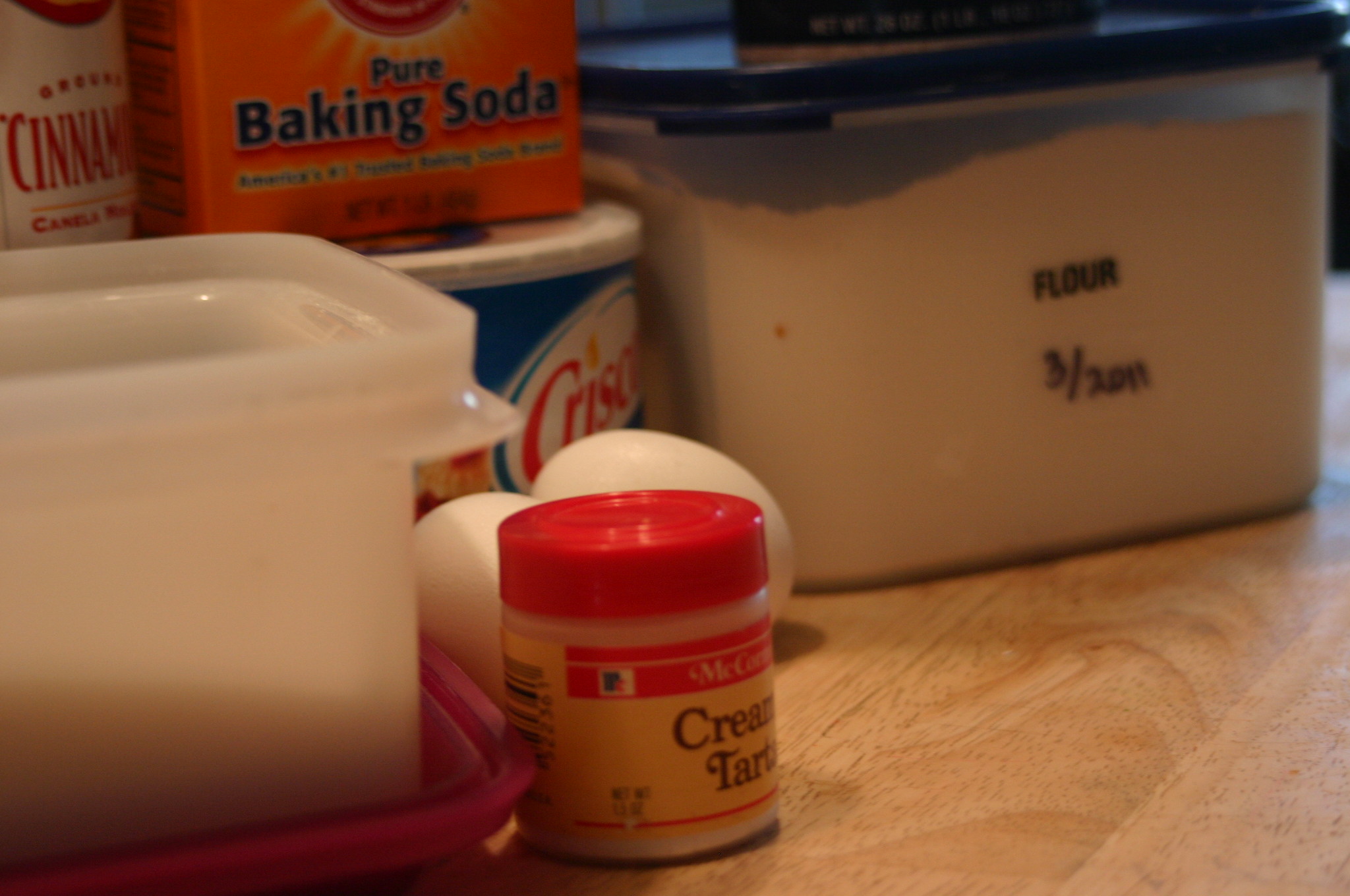 1 c. shortening                                    1 tsp baking soda
1 1/2 c. sugar                                      1/2 tsp salt
2 eggs                                                   2 Tbl sugar
2 3/4 c. flour                                       2 tsp cinnamon
2 tsp cream of tartar
1.) Mix the sugar and shortening together.
2.) Add in the eggs and beat until fluffy.
3.) In a small bowl combine the flour, cream of tartar, baking soda and salt. Sift the flour mixture into the wet mixture – cut the flour in using a pastry cutter – do not beat.
The mixture will be crumbly.
4.) Mix your cinnamon in sugar together in a small bowl. You will roll the cookies in this mixture.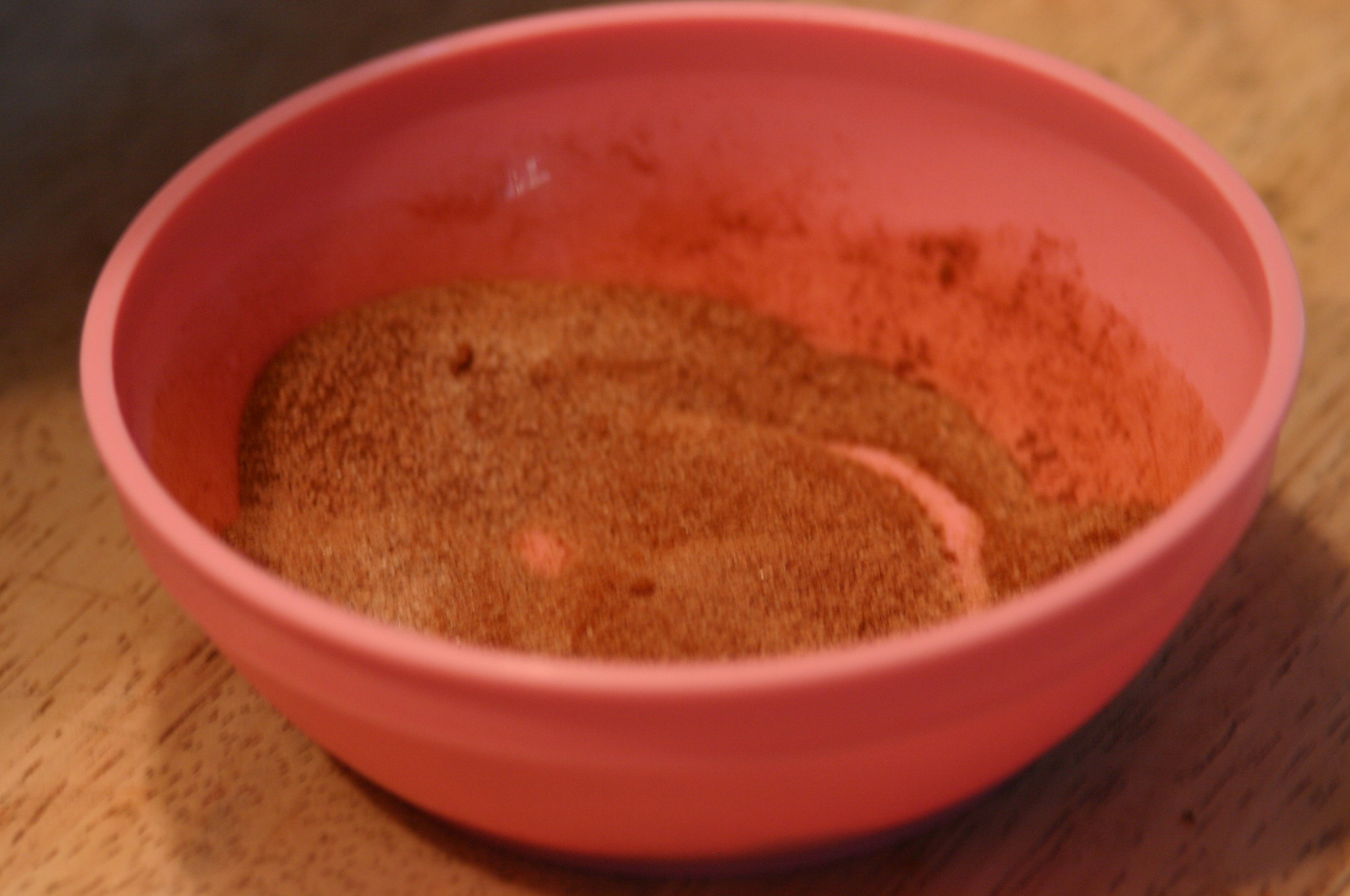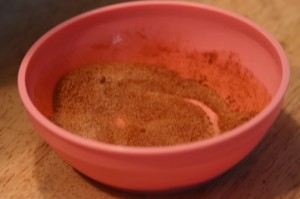 5.) Form the dough into 1 inch balls, roll in the sugar mixture, and place on a cookie sheet 2 inches apart.
6.) Bake at 400 degrees for 8 to 10 minutes. Be advised these cookies will puff up and then flatten out, that is normal.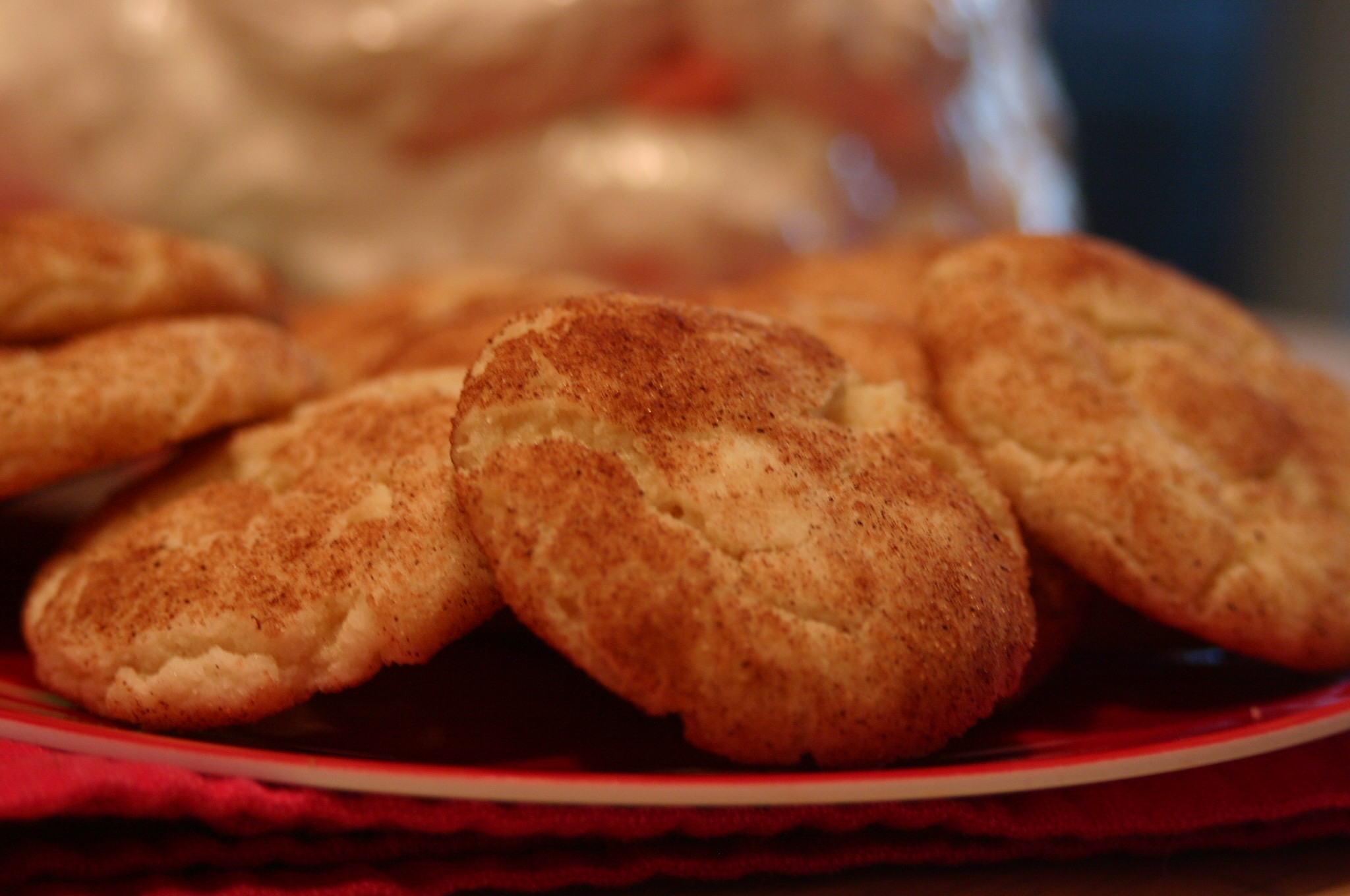 Wrap these up in a cute holiday tea towel and give as a gift.