Funny question … how many of you like Girl Scout's Thin Mint Cookies? I do!! So you can imagine my surprise when I dipped a pretzel in some dark mint chocolate. It tasted very similar to a Thin Mint with the crunchiness and the mintiness of the pretzel. Yummmmm!
Aside from the taste of this wonderful pretzel, we also had a lot of fun making them. This activity is great with the kids, and my husband even jumped in to lend some creativity.
These chocolate covered pretzels are very easy to make and you can use your imagination with them. Have fun coming up with tasty tidbits to roll them in. We used nonpaerils, peppermint chips, and chocolate sprinkles. The boys liked trying to triple dip their pretzels, but those did not turn out too well. I made some swirly ones that I liked. I think you could even tint your chocolate with food coloring for some fun pretzels. The sky is the limit, so don't limit yourself.
These would be great on the buffet table at Christmas, as well as in a goody bag for friends. These are going to join my chocolate covered popcorn in my goody baskets for my family. I hope they like chocolate!
Chocolate Covered Pretzels

As I say in all things I do, gather your ingredients before you begin.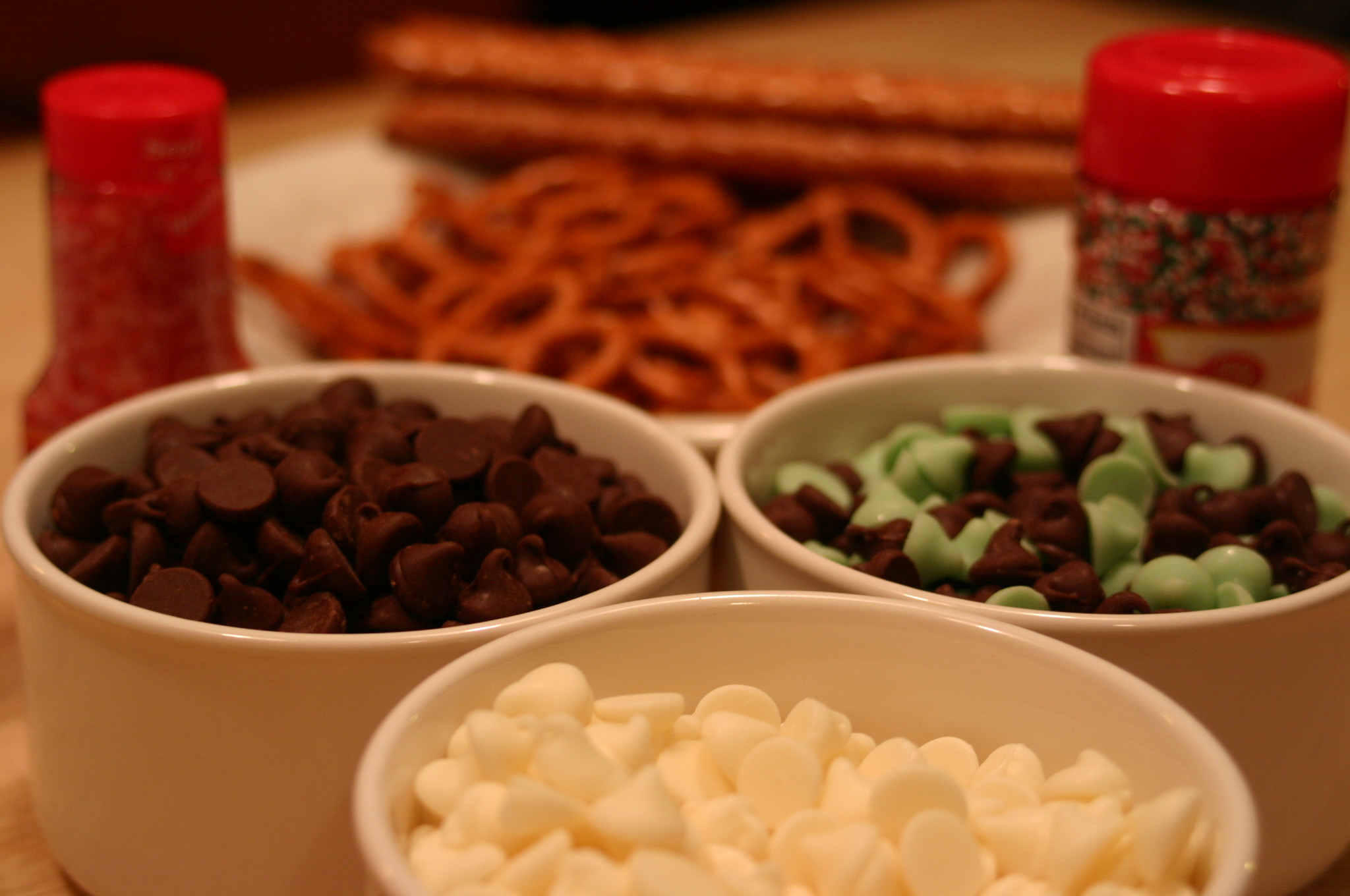 Pretzel twists
Pretzel rods
The following are strictly suggestions. These are the items we used.
White chocolate chips
Semi-sweet chocolate chips
Dark chocolate and mint chocolate chips
Jingle mix nonpaerils
Peppermint sprinkles
Chocolate sprinkles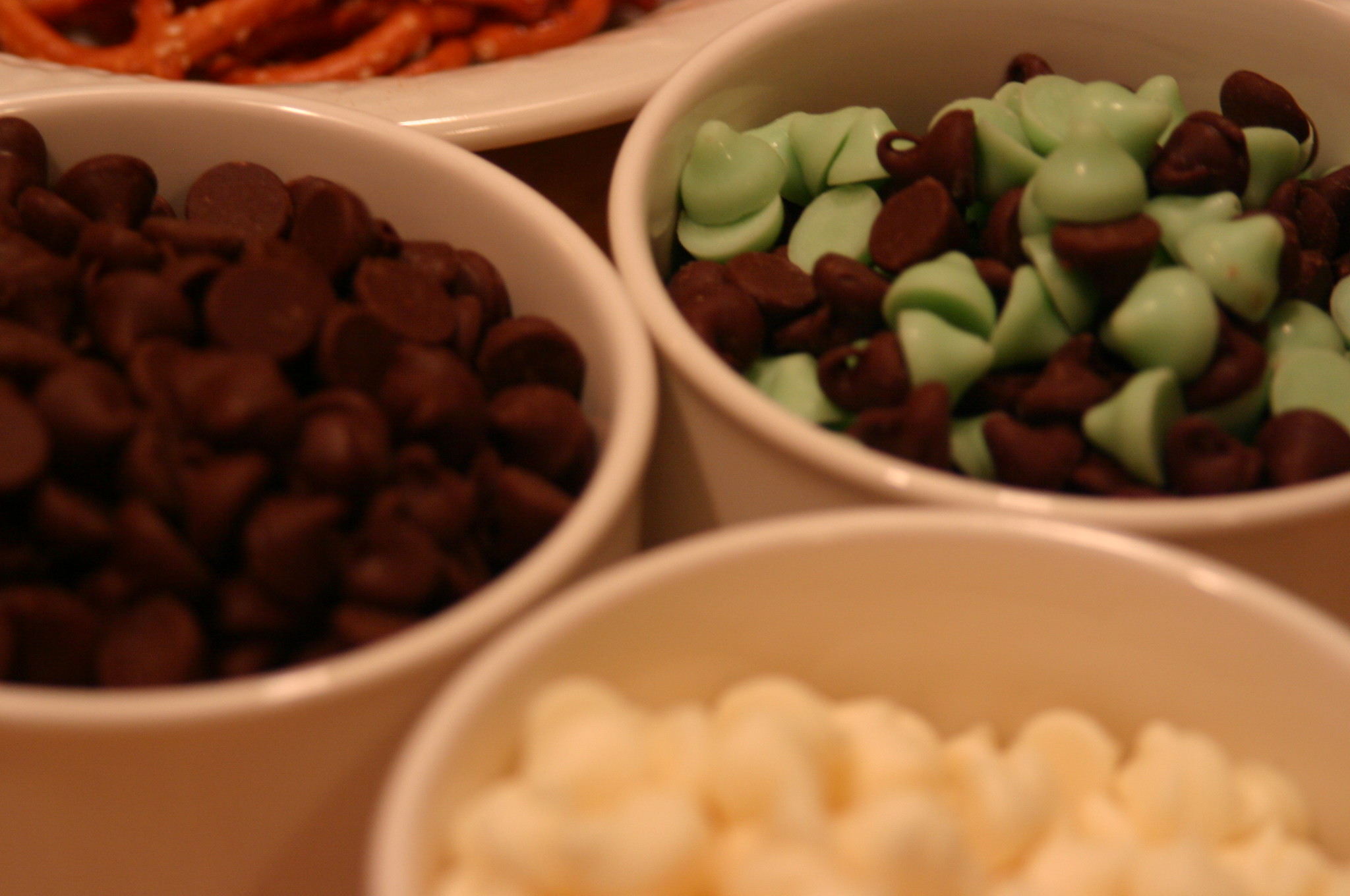 1) Choose which chocolate to begin with, melt about 1 cup in the microwave in a microwave safe dish, melt for 1 minute at 50% power, stir, and continue to melt at 30 second intervals until completely melted.
3.) Dip both sides of the pretzel twist into the chocolate and then lay on the parchment paper. Continue until you have as many as you want. If sprinkling with nonpaerils or sprinkles, do so before the chocolate hardens.
4.) To add a chocolate drizzle, melt the chocolate you will be using, spoon into a Ziploc bag, cut off a very tiny corner, and then drizzle the chocolate over the pretzels.
5.) When making a pretzel rod coat one end of the rod in chocolate.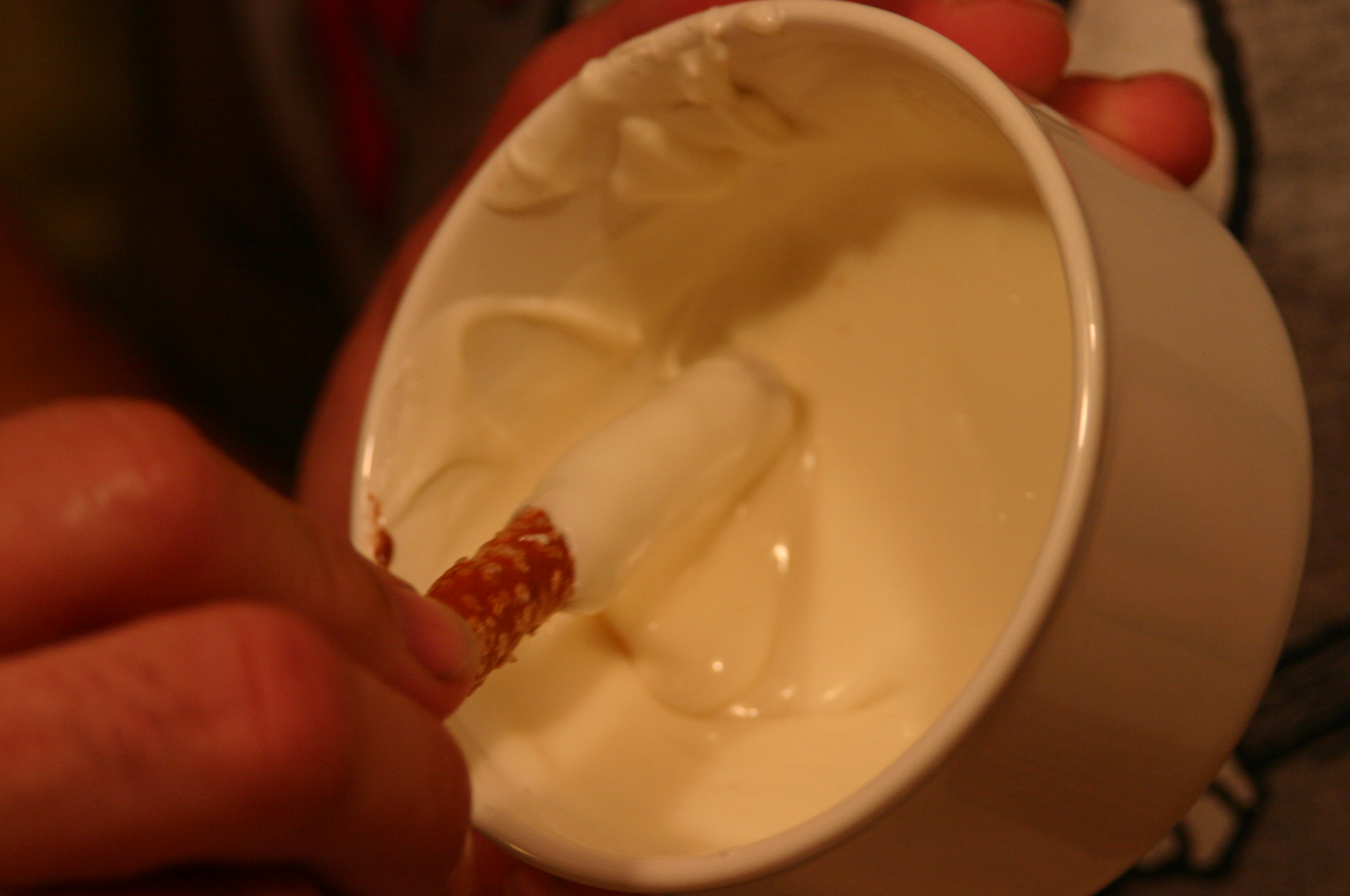 6.) Roll the pretzel in your coating of choice.
7) If wishing to make a swirly pretzel rod, coat in semi-sweet or dark chocolate, and let harden a bit. After it has hardened roll it into the white chocolate which will begin a swirl.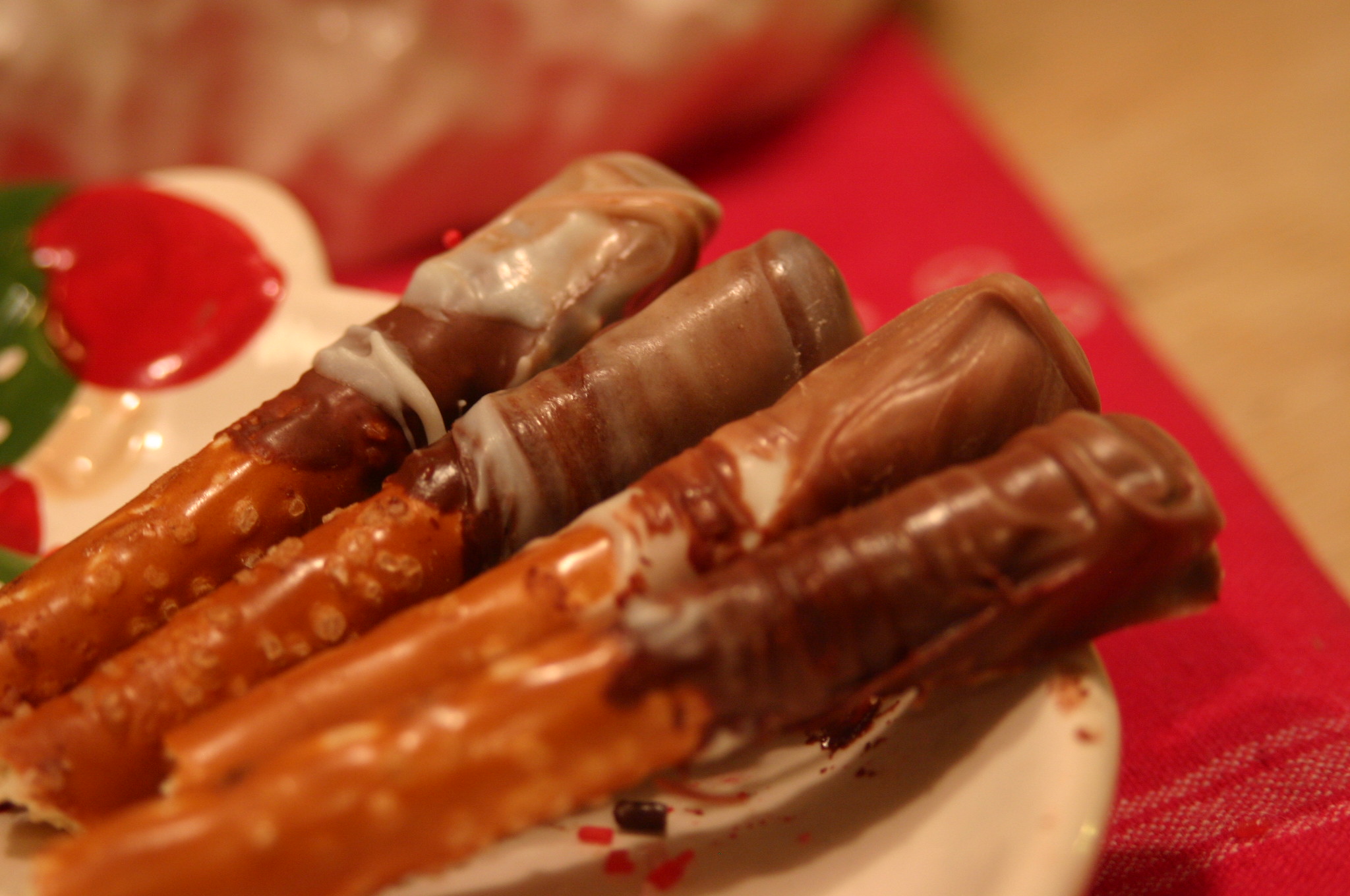 8.) After you have finished coating and decorating your pretzels put them in the refrigerator to harden. (In my family we leave anything with chocolate on it in the refrigerator until ready to eat.)
Once your pretzels are hardened store them in an air-tight container. You could put these is little decorative tins, or a cute treat bag and give them as gifts. Enjoy!