Do you like to make things with your kids? Do you like to decorate for each holiday? Are you planning on giving Valentines to friends and family?
If you answered yes to any of the above questions then this is for you.
A super easy and fun craft to do with your kids. Make your own cute, clay hearts! The children loved to make these, from my toddler to my tween.
First and foremost, make sure you have everything you need to make the hearts.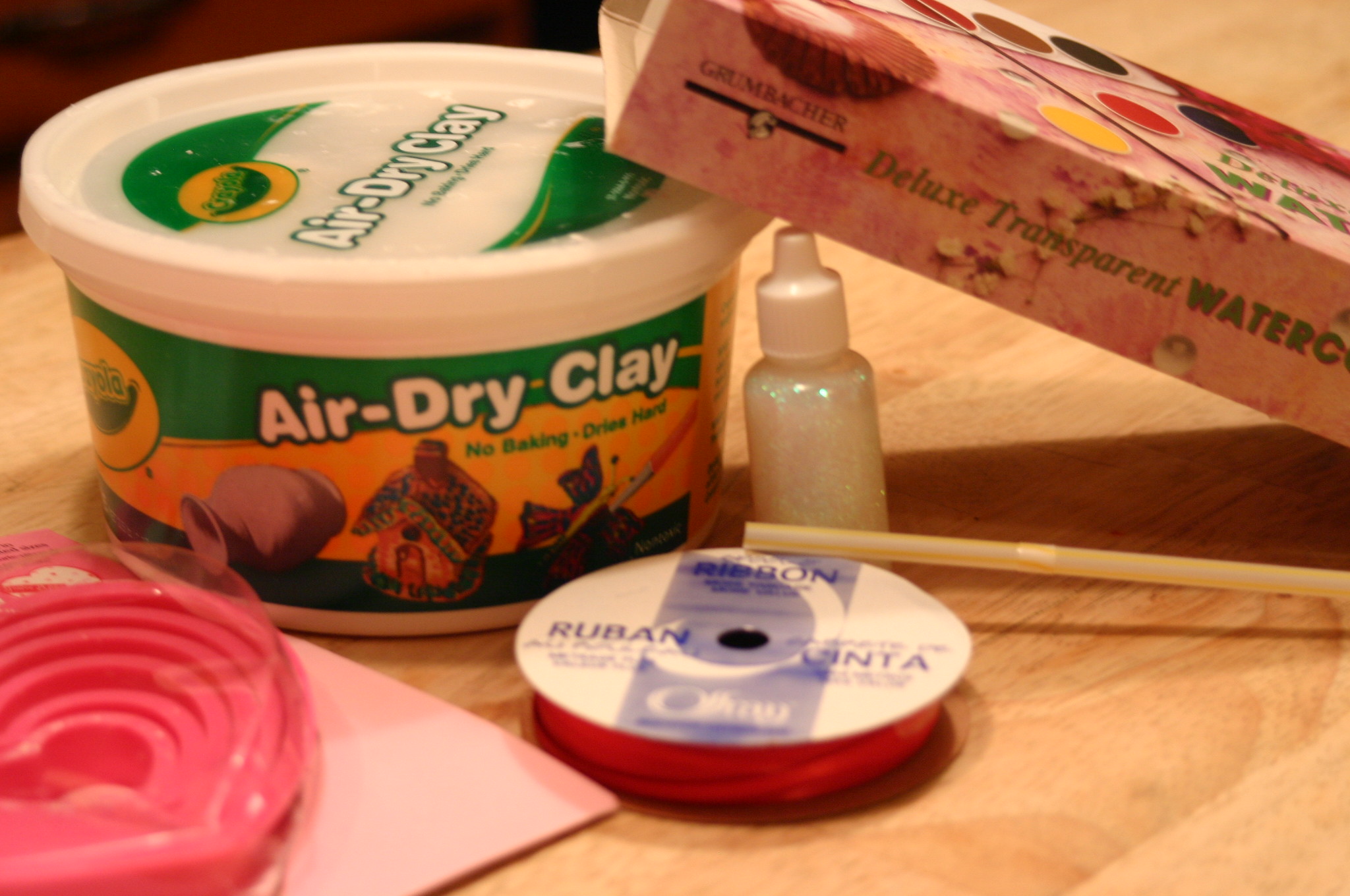 Air Dry clay
Heart Cookie Cutters
1 straw
Paint (whatever you have on hand)
glitter glue
red ribbon
1.) Flatten your clay out, to about 1/4″ (We weren't to specific)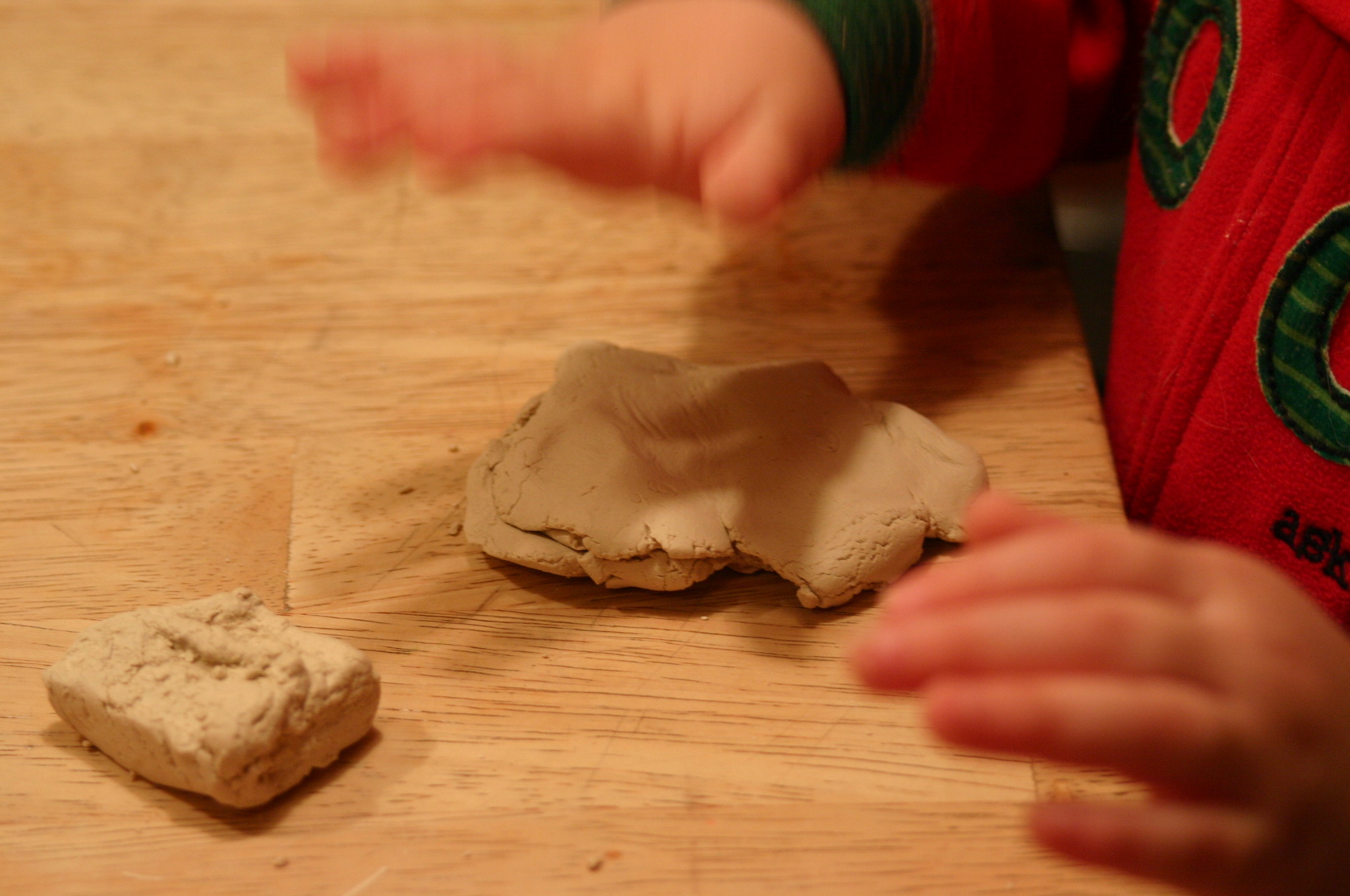 2.) After you have flattened out clay, insert your cookie cutter into the clay – be creative – we had fun with doing different things.
Aren't those little hands so precious? I just love 'em.
3.) If you would like to hang your hearts – use a straw to insert a hole into the top of your heart.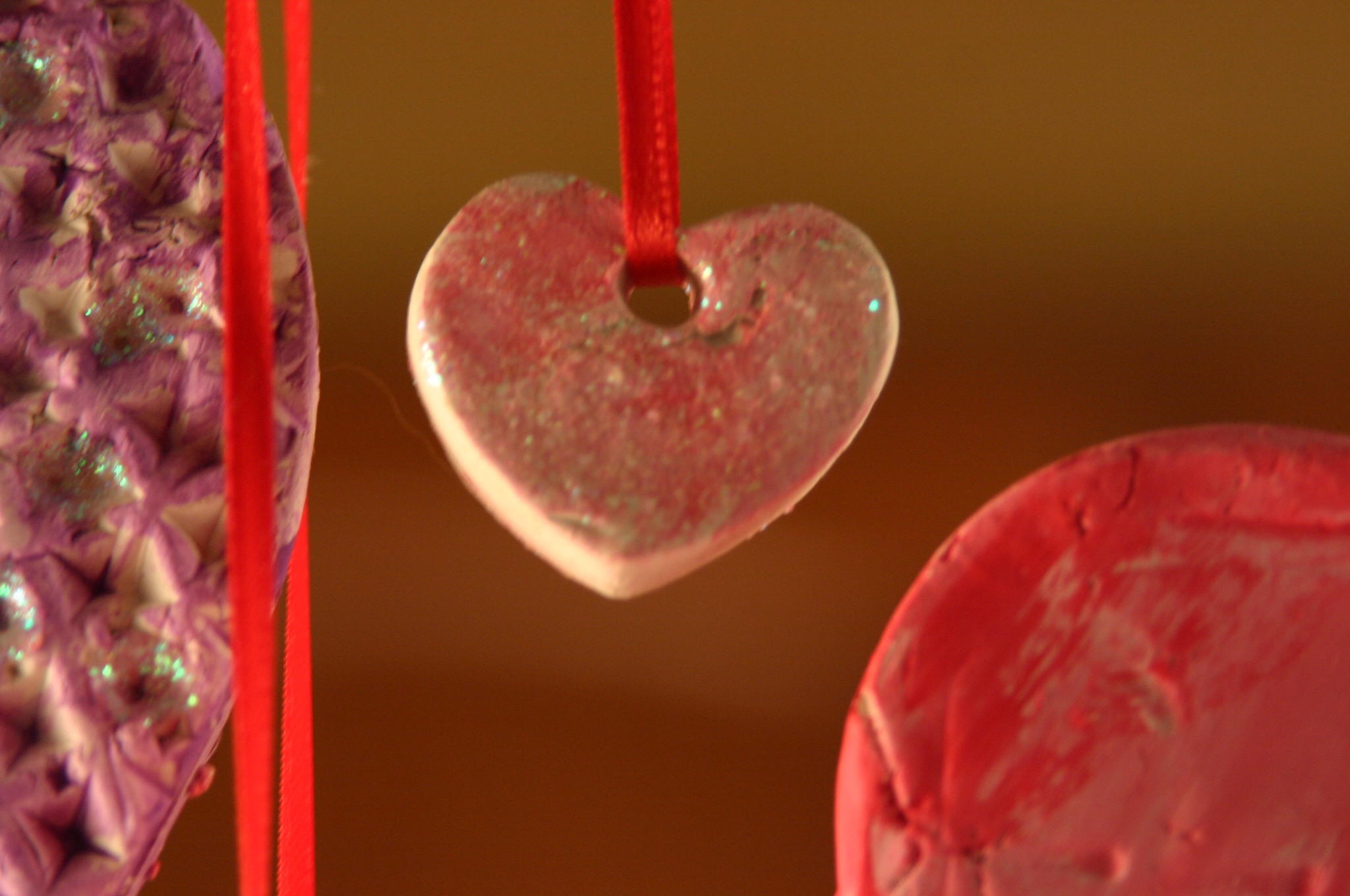 4.) With a toothpick or other household items add textures to your hearts.
5.) Let your clay hearts dry overnight.
6.) Using the paint of your choice, paint your hearts. Now moms… try to give your kids freedom. Their hearts might not look like what you envisioned, but you will love the hearts all the more if they were made by little hands.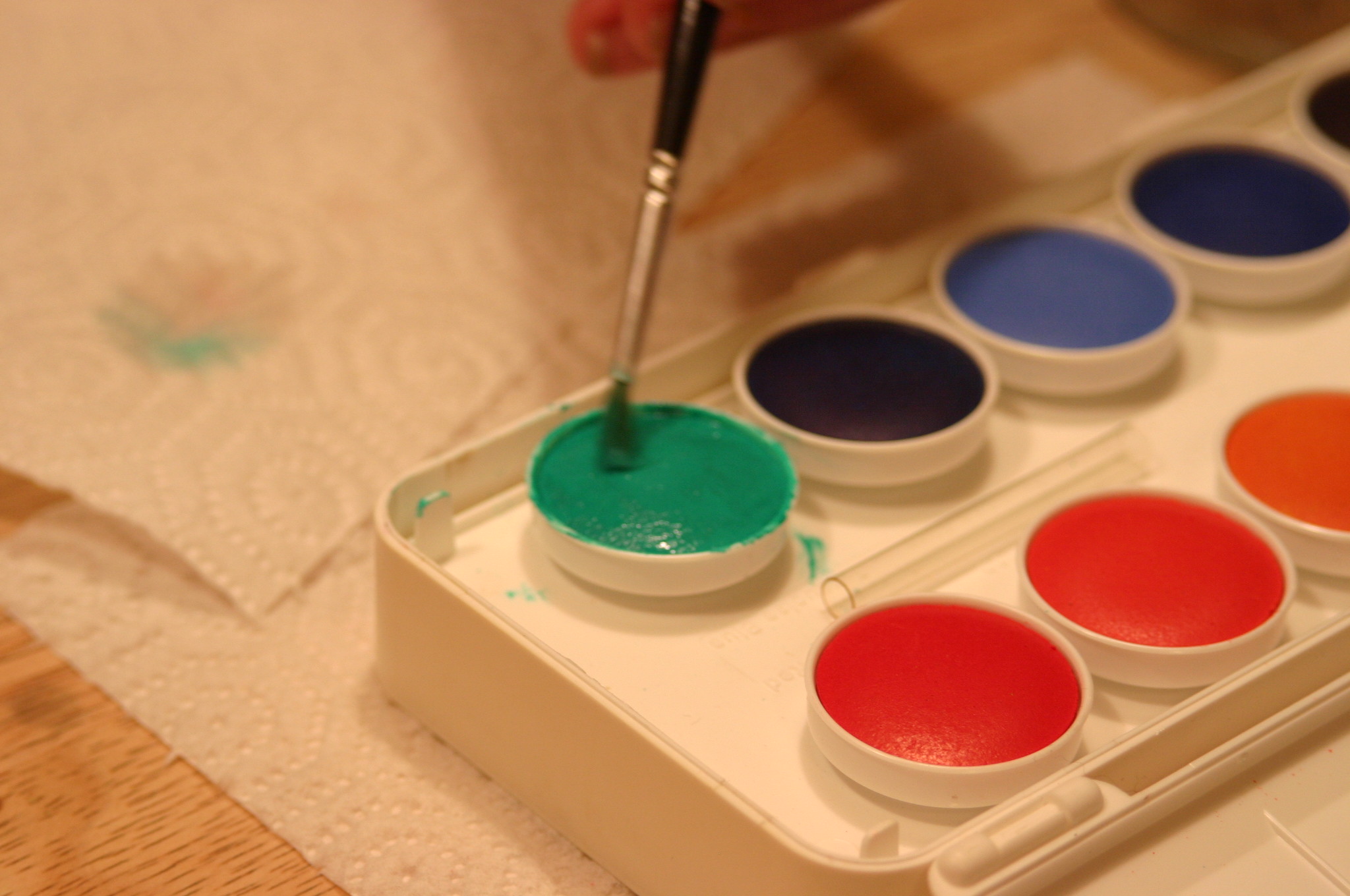 We used watercolors because that is what we had on hand.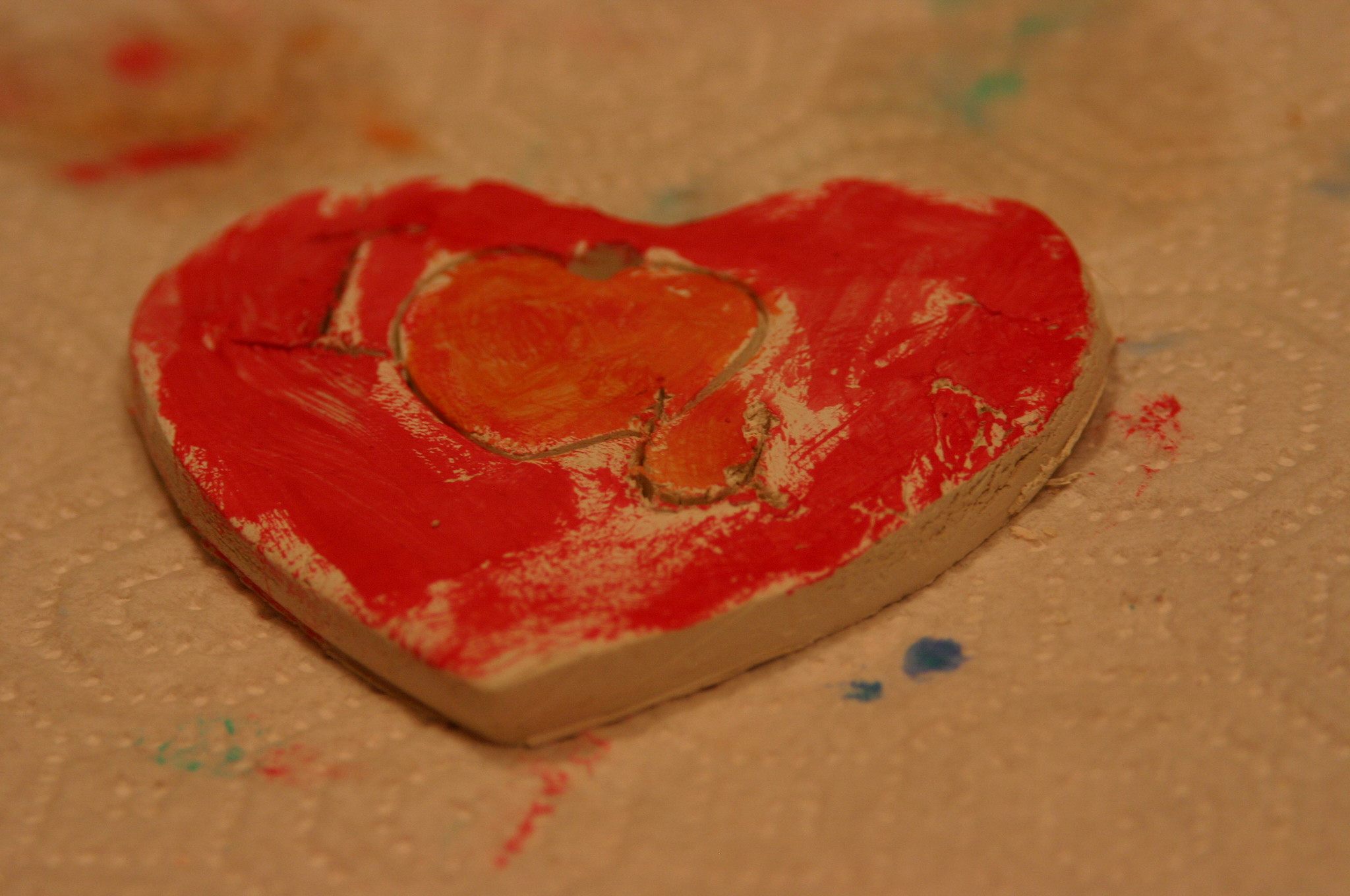 Example 1 – How precious is that?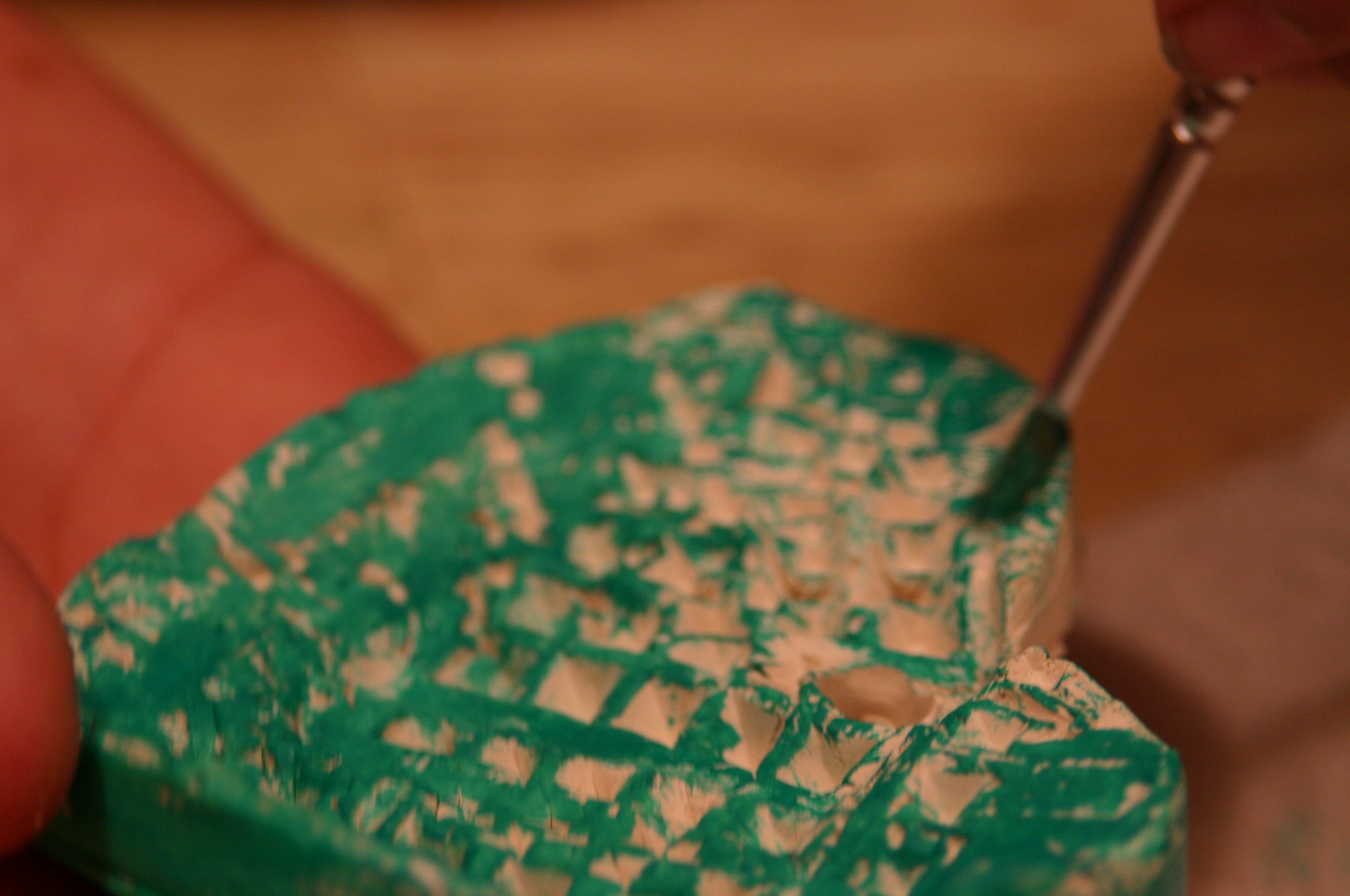 Textured with a meat tenderizer.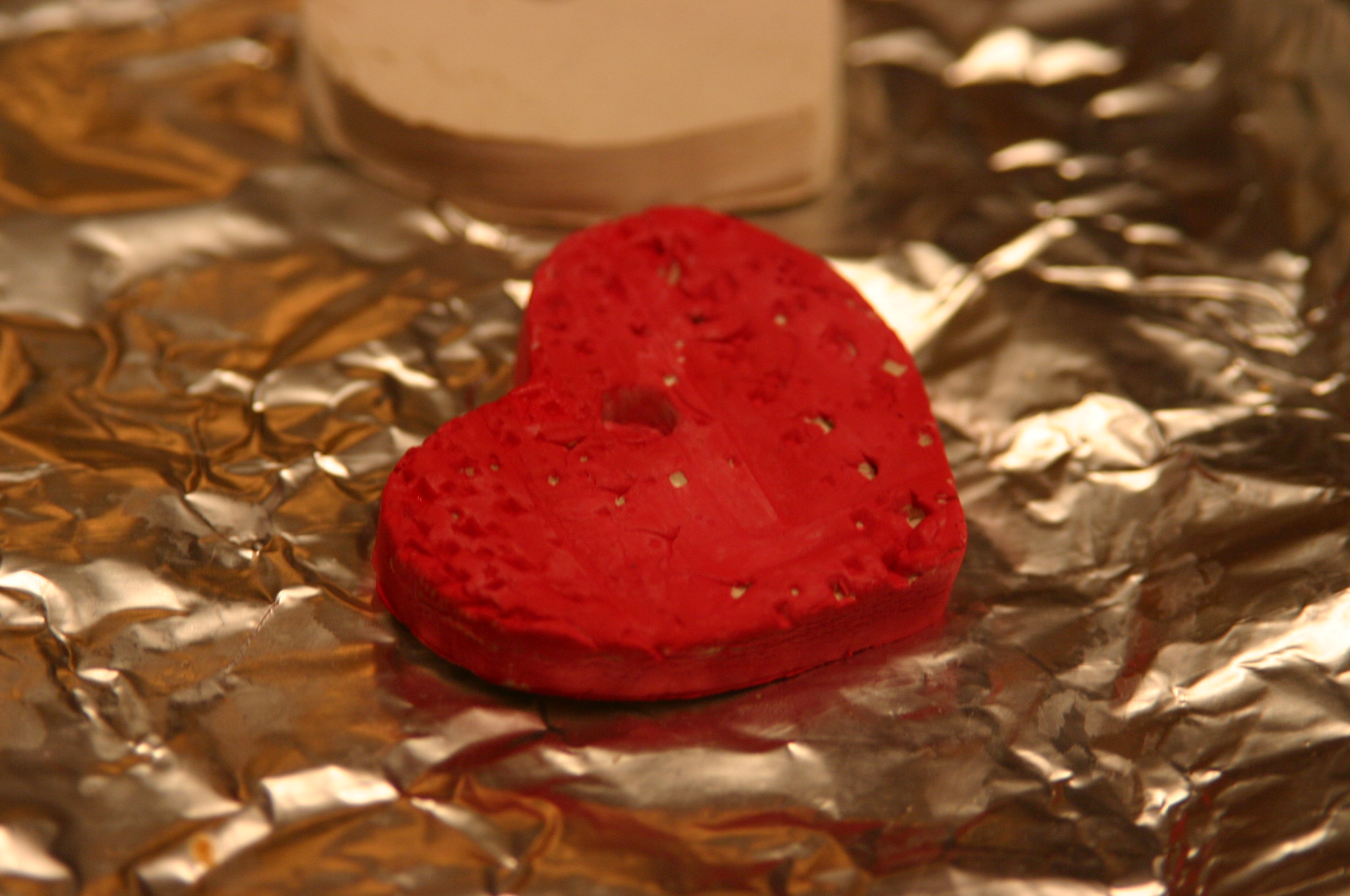 Baby's Heart – Yes, I painted it.
7.) Let your painted hearts dry. After drying, I used glitter glue to decorate the hearts – some with designs, some with dots, and then on a few I put the glue on them and thinly spread it out to make a glittery finish.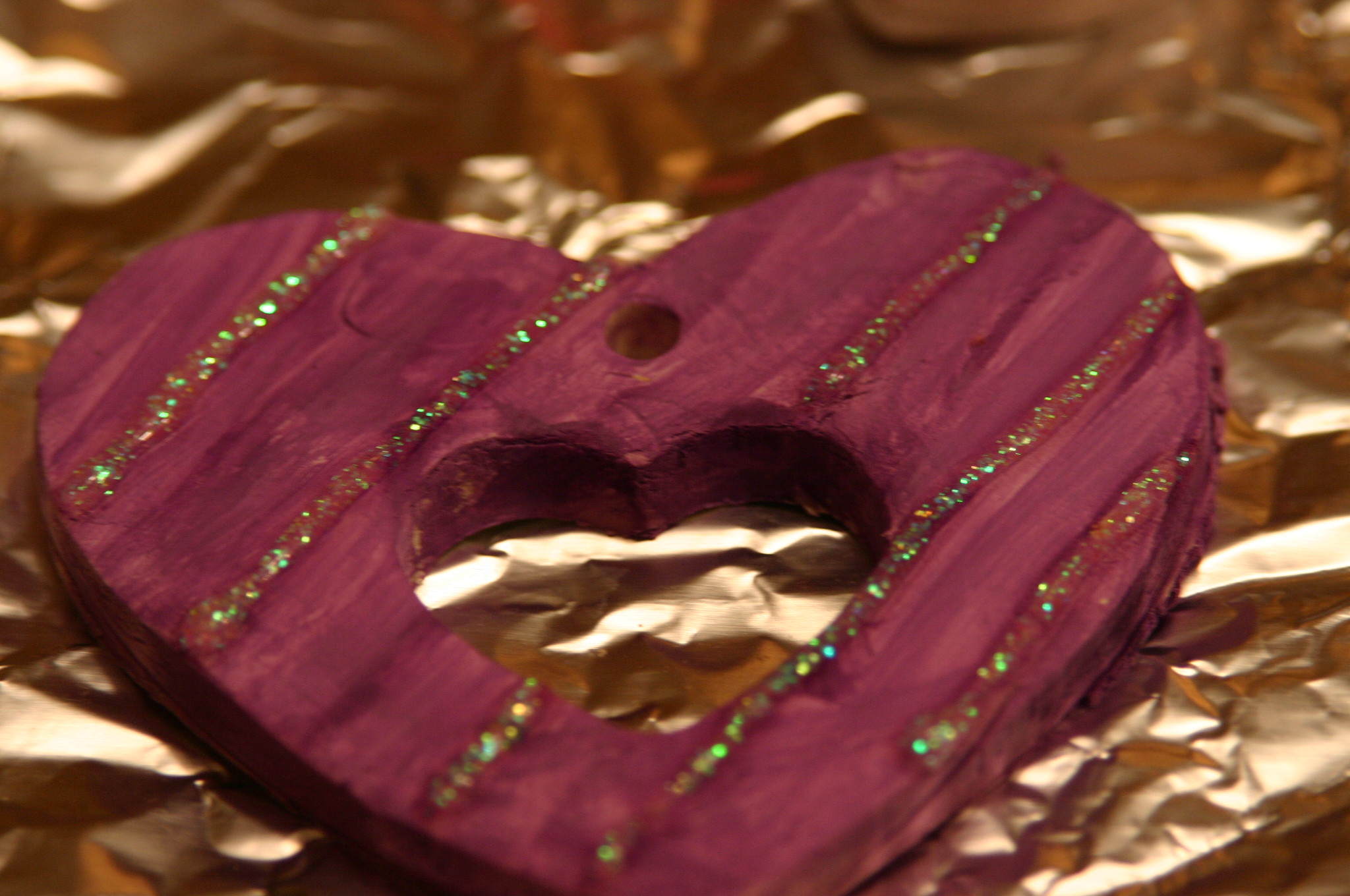 8.) Let the glue dry and then attach ribbon. Or you can pile them on a plate for a non-edible decoration.
Both of my kids loved this craft, and it was easy. I am not a crafty person, so for me to do it, it has to be easy.
Happy Valentine's Day from my kitchen to yours.