My sweet two-year old loves sauces. Every time she sits down to eat, the first words out of her mouth are "shawse," which translated from toddler-speak means sauce, of any kind and on everything!
However, there is one sauce, which is her favorite, that does not like her at all. Ranch Dressing! Her face turns bright red with a raised rash that will last for upwards of 24 hours. And ………. she wants it on everything (that I'll let her put it on.) So in light of her love for ranch dressing I needed to find one she could eat without breaking her out, and that is where the recipe below came from.
I tried many bottled brands and recipes before I finally threw in the towel and decided to just make up my own. I hope you like it as much as we do. The baby loves it and her face looks just as lovely after she ate as before.
House Ranch Dressing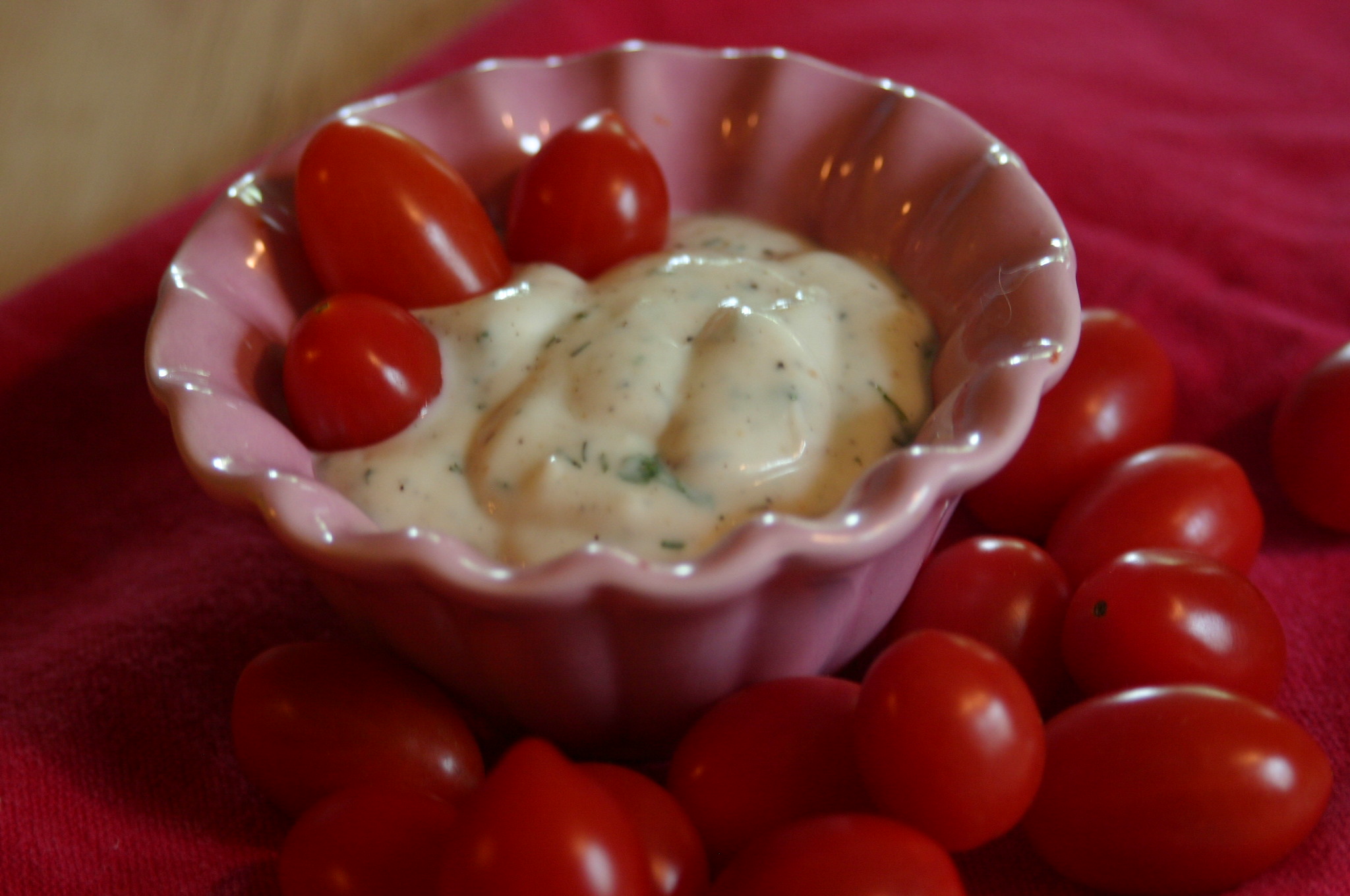 Dry Mix:
1 tsp dried parsley
1 tsp dried chives
1 tsp Accent Seasoning Salt
3/4 tsp ground black pepper
1/4 to 1/2 tsp. sugar
1/2 tsp garlic powder
1/4 tsp dried dill weed
1/4 tsp onion powder
1/8 tsp dried thyme
Dressing:
1 c. mayonnaise with olive oil
1 c. buttermilk
dry mix from above
1) Blend the spices and seasonings together. (I like to throw them in my Magic Bullet and pulse them into a finer powder. However, I think this is simply a preference. )
2.) For dressing, mix 1 c. of mayonnaise and 1 c. of buttermilk until well blended and then add in the seasoning mix and stir until the mix is blended up in the mayo/buttermilk.
3.) For dip, mix 2 c. sour cream with the mix until well blended.
I hope you all thoroughly enjoy this dressing and find many uses it for it. I made it to go with my crispy chicken salad and it was wonderful!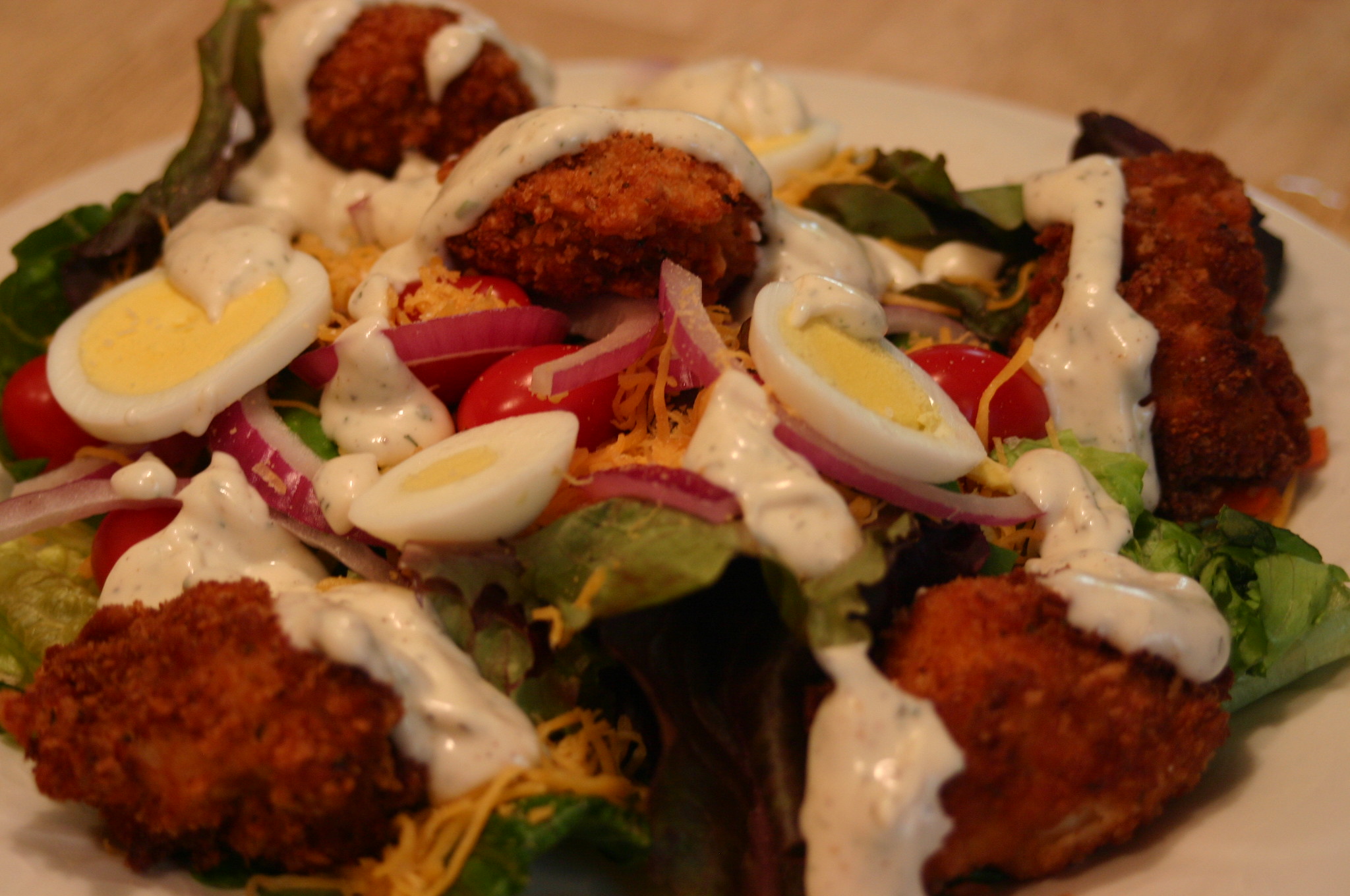 If you think this salad dressing looks good you may like these as well –
Mangoes and Chutney – Balsamic Vingairette
Daily Dish Recipes – Cobb Salad with Dressing
Pioneer Woman – Aunt Trish's Salad Dressing