A couple of weeks ago I posted a wonderful list of things to do with ground beef, and said I would get you the recipes – so here we are, Recipe #1, a delightful take on Salisbury Steak.
As a kid I loved hamburger steak with brown gravy (which I later found out was called Salisbury Steak), and as an adult I still love them, but they must have a bit more … spices, flavor, uniqueness, etc… So, thus enters French Onion Salisbury Steak, which is a family favorite. Before I stumbled upon this variation I made my Salisbury Steak with a mushroom gravy, which is also quite tasty, but since my 11-year-old doesn't like mushrooms, it fell flat as a family favorite.
This entrée is easy to prepare and pretty to look at it. I like to serve it with Creamy, Mashed Potatoes by the Pioneer Woman, roasted asparagus and a green salad.
I hope you guys enjoy Recipe # 1 from the Beef, It's What's For Dinner series.
French Onion Salisbury Steak
(adapted from Cuisine At Home)
serves 4
As you know, gather all of your ingredients ahead of time so cooking is a breeze.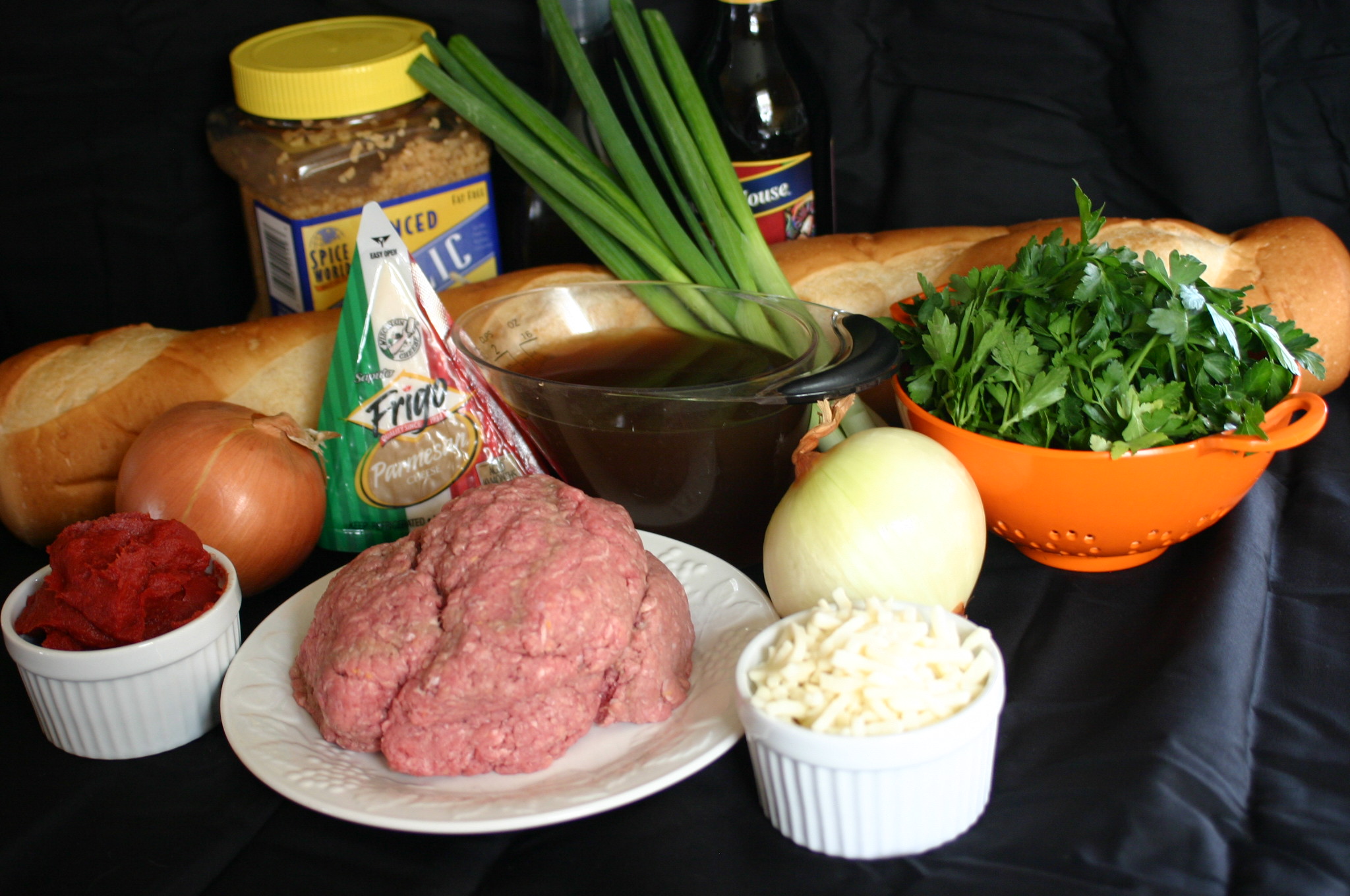 The Steak
1 1/4 lb ground beef
1/4 c. Italian parsley, chopped
2 Tbsp. green onions
1 tsp salt
1/2 tsp. fresh cracked pepper
2 Tbsp. flour
1) Combine the beef, parsley, green onions, salt and pepper.
2) Divide the meat evenly into 5 oz. patties.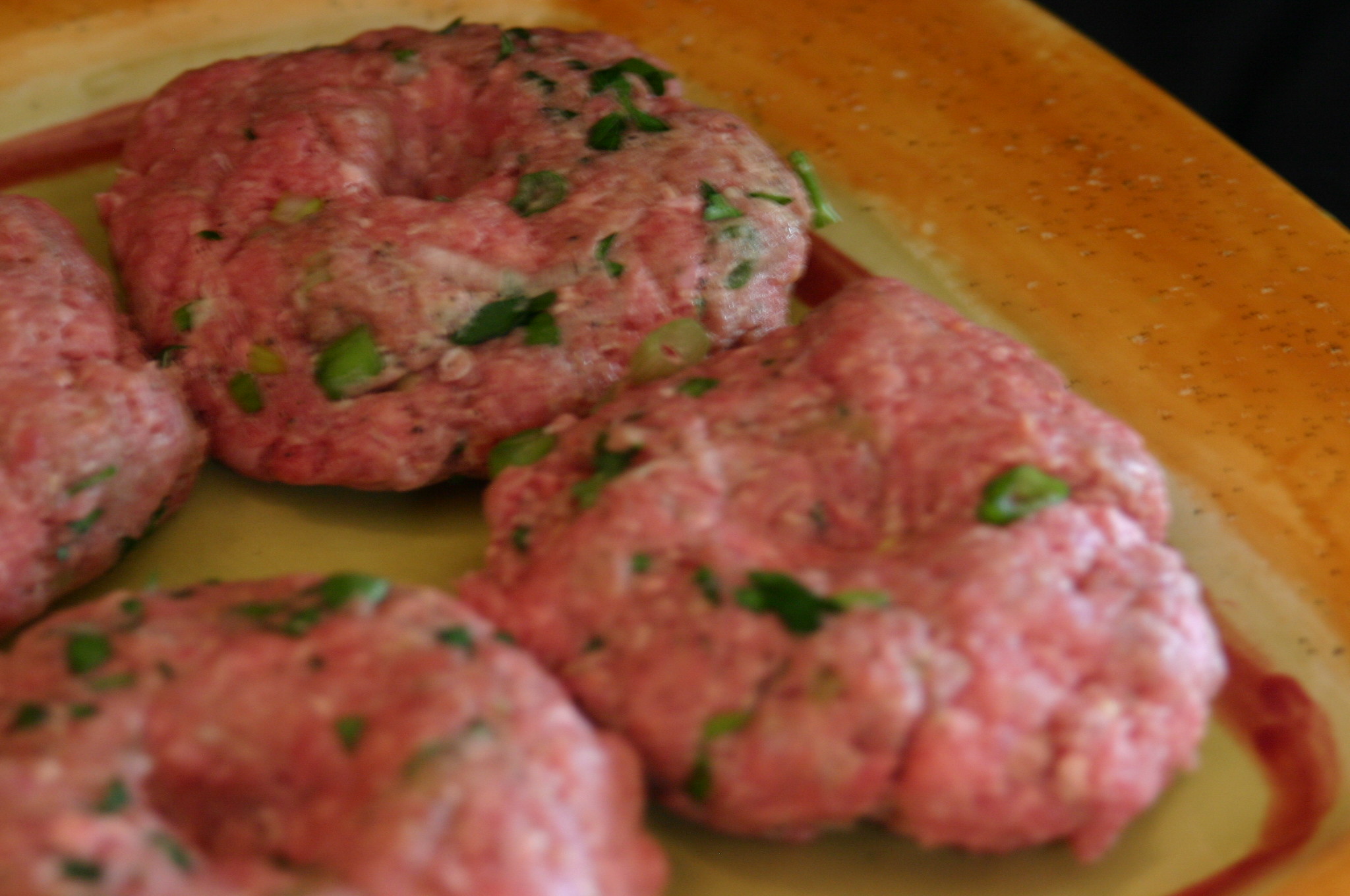 3.) Dredge the patties in flour. Shake off the excess flour.
4.) Heat oil in a skillet over medium-high. Add the patties and cook for 2 1/2 minutes per side. Remove from pan and keep warm.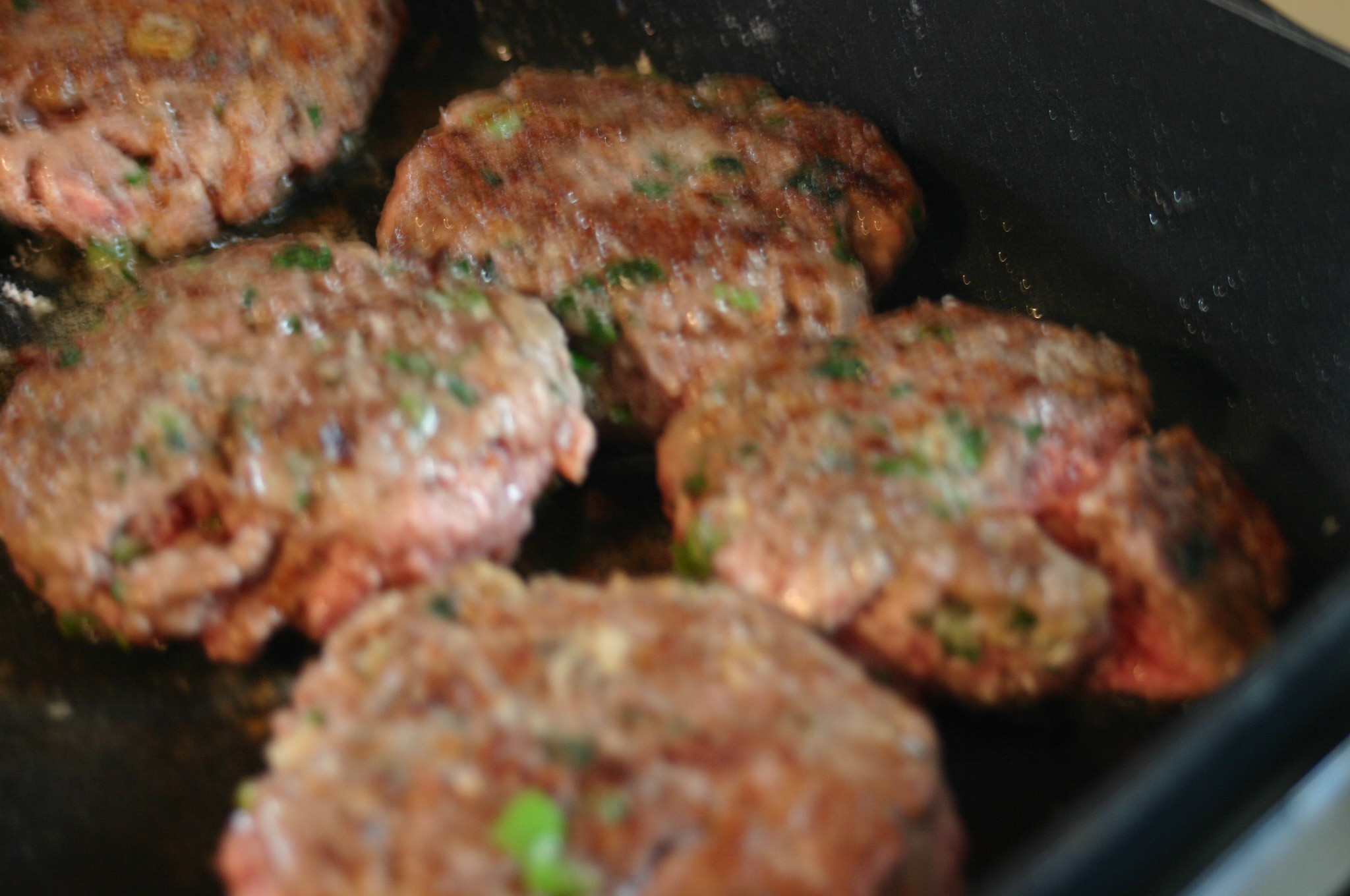 The Sauce
1 Tbsp. olive oil
2 c. sliced onions
1 tsp. sugar
1 Tbsp. minced garlic
1 Tbsp. tomato paste
1 tsp. flour
2 c. beef broth
1/4 c. dry red wine (I use cooking wine)
3/4 tsp. salt
1/2 tsp. thyme
1.) Add onions and sugar to the pan you removed the meat from; saute 3 to 5 minutes.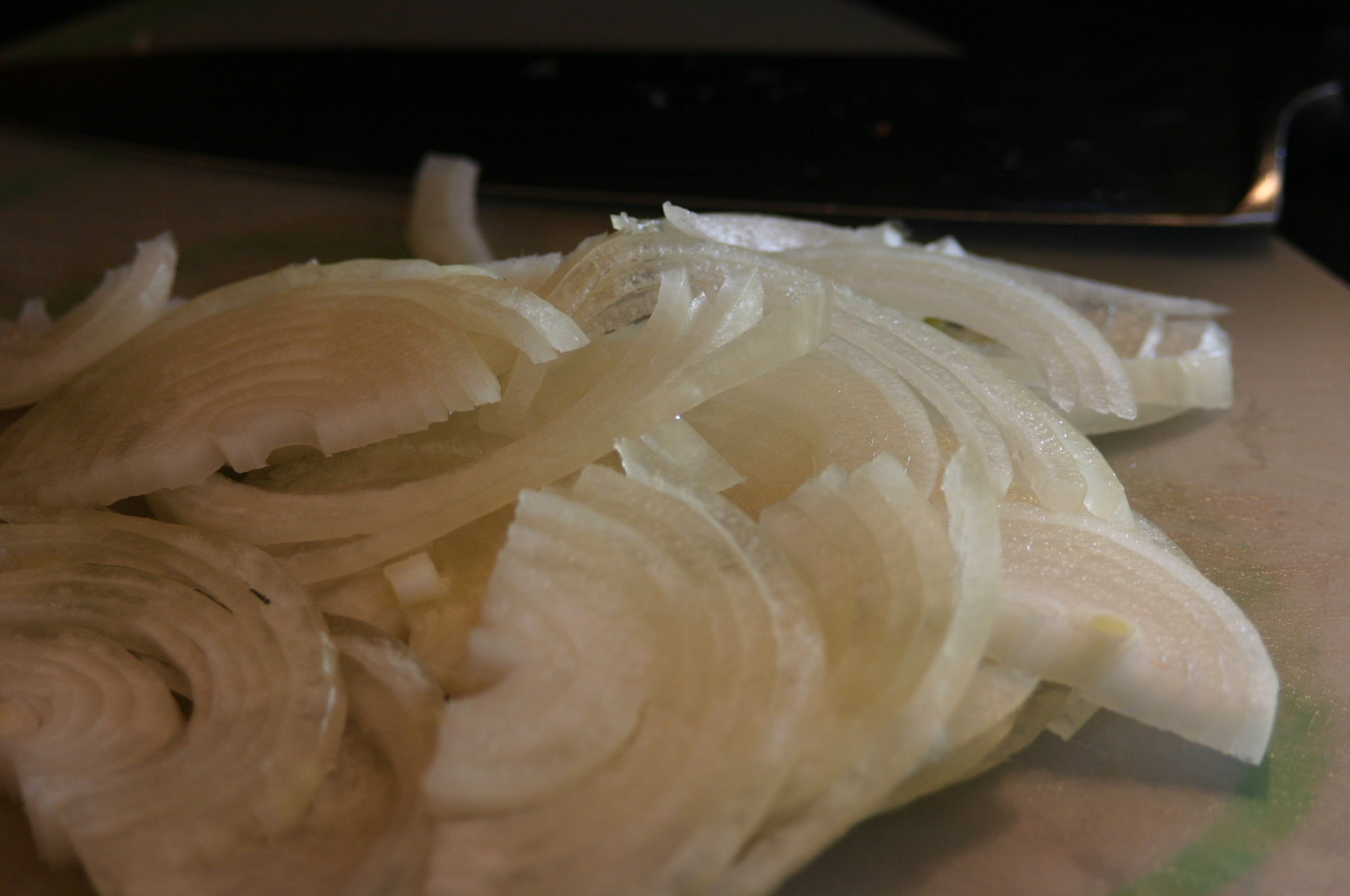 2.) Stir in the garlic and tomato paste; saute until the paste begins to brown, about 1 minute.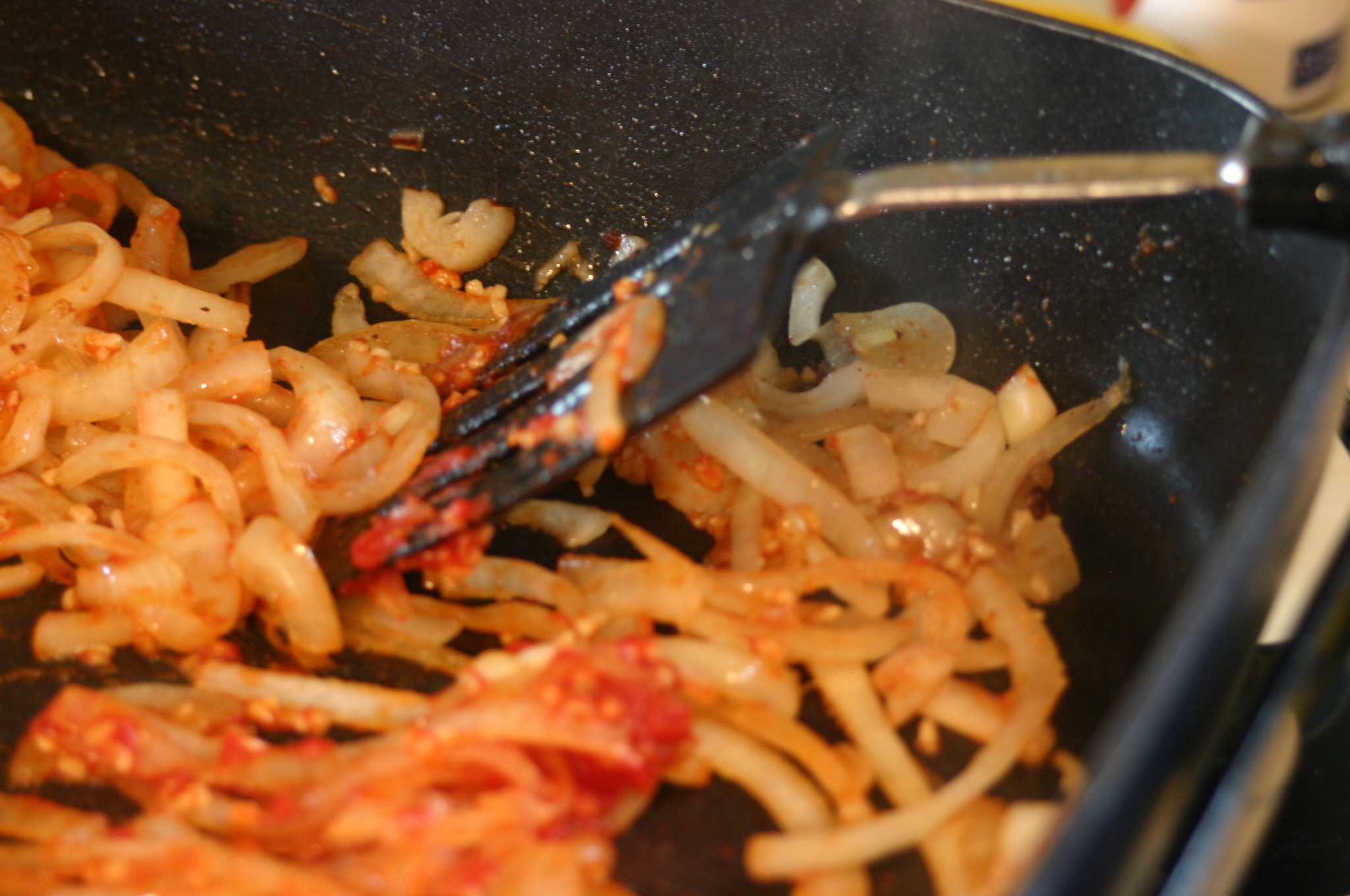 3.) Sprinkle in the flour; saute 1 minute.
4.) Stir in broth, wine, salt and thyme. Return meat to pan, bring to a boil, reduce heat and simmer for 10 minutes. (While steaks are simmering, make cheese toast to serve with the steaks.)
Cheese Toast
4 slices Italian bread, cut diagonally
2 Tbsp. butter, softened
1/2 tsp. minced garlic
pinch of paprika
1/4 c. mozzarella cheese
1 Tbsp. fresh grated Parmesan cheese
1.) Preheat oven to 400 degrees.
2.) Place bread on a baking sheet lined with parchment paper.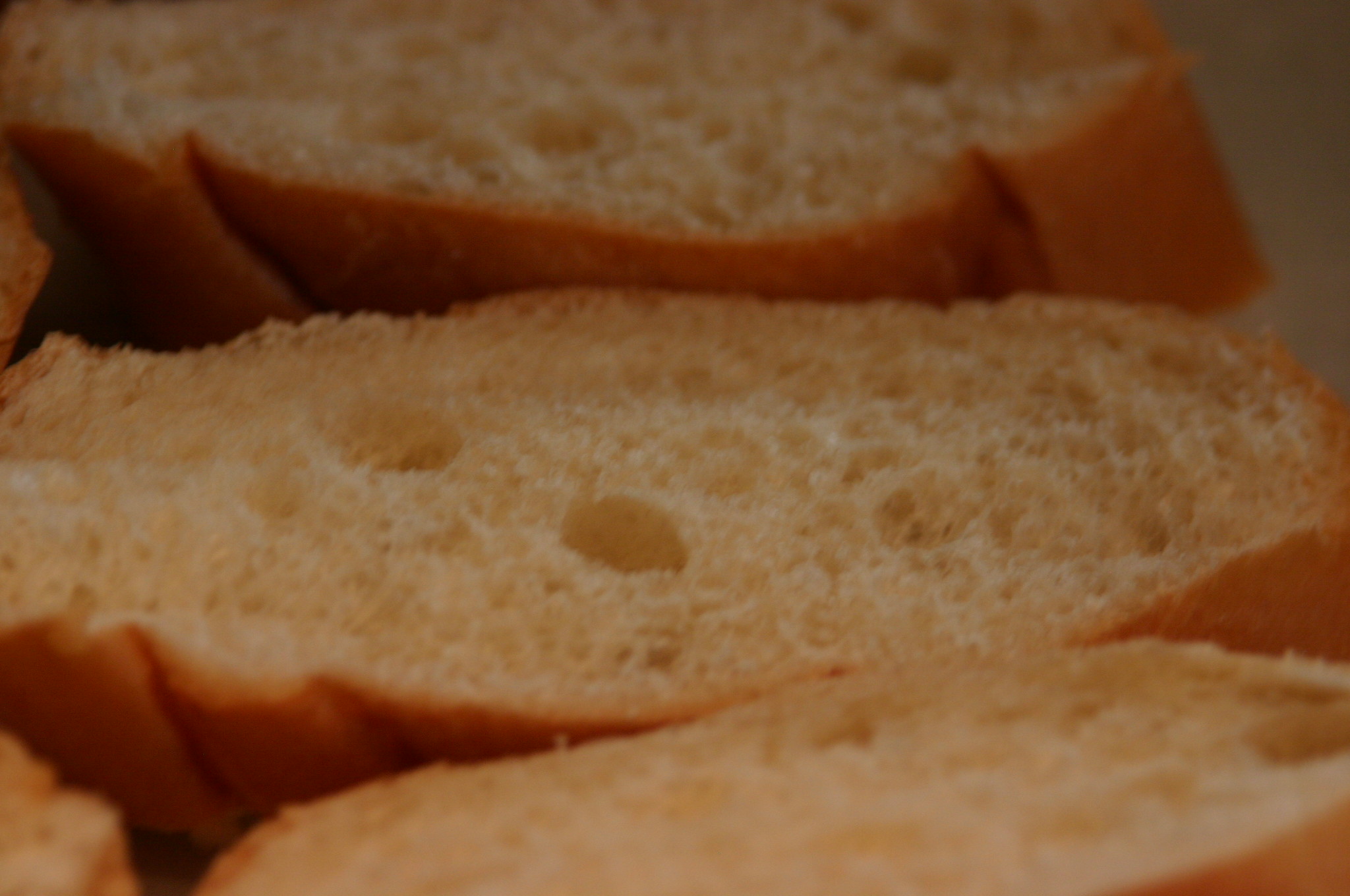 3.) Combine butter, garlic, and paprika together.
4.) Spread evenly over the bread.
5.) Top with mozzarella cheese and Parmesan cheese.
6.) Bake until bread is crisp and the cheese is bubbly, approximately 12 to 15 minutes.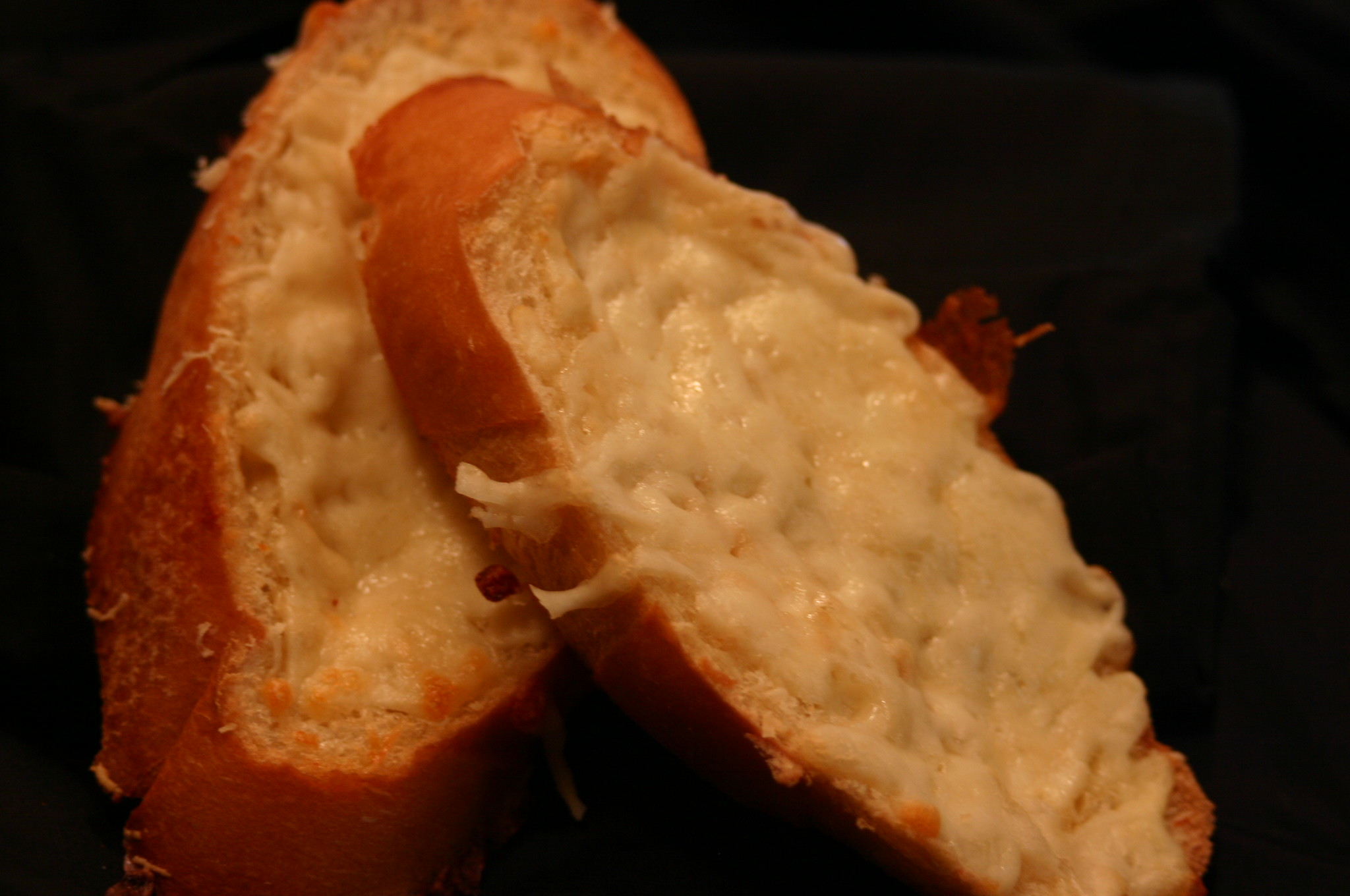 Serve the French Onion Salisbury Steak on top of the Cheese Bread.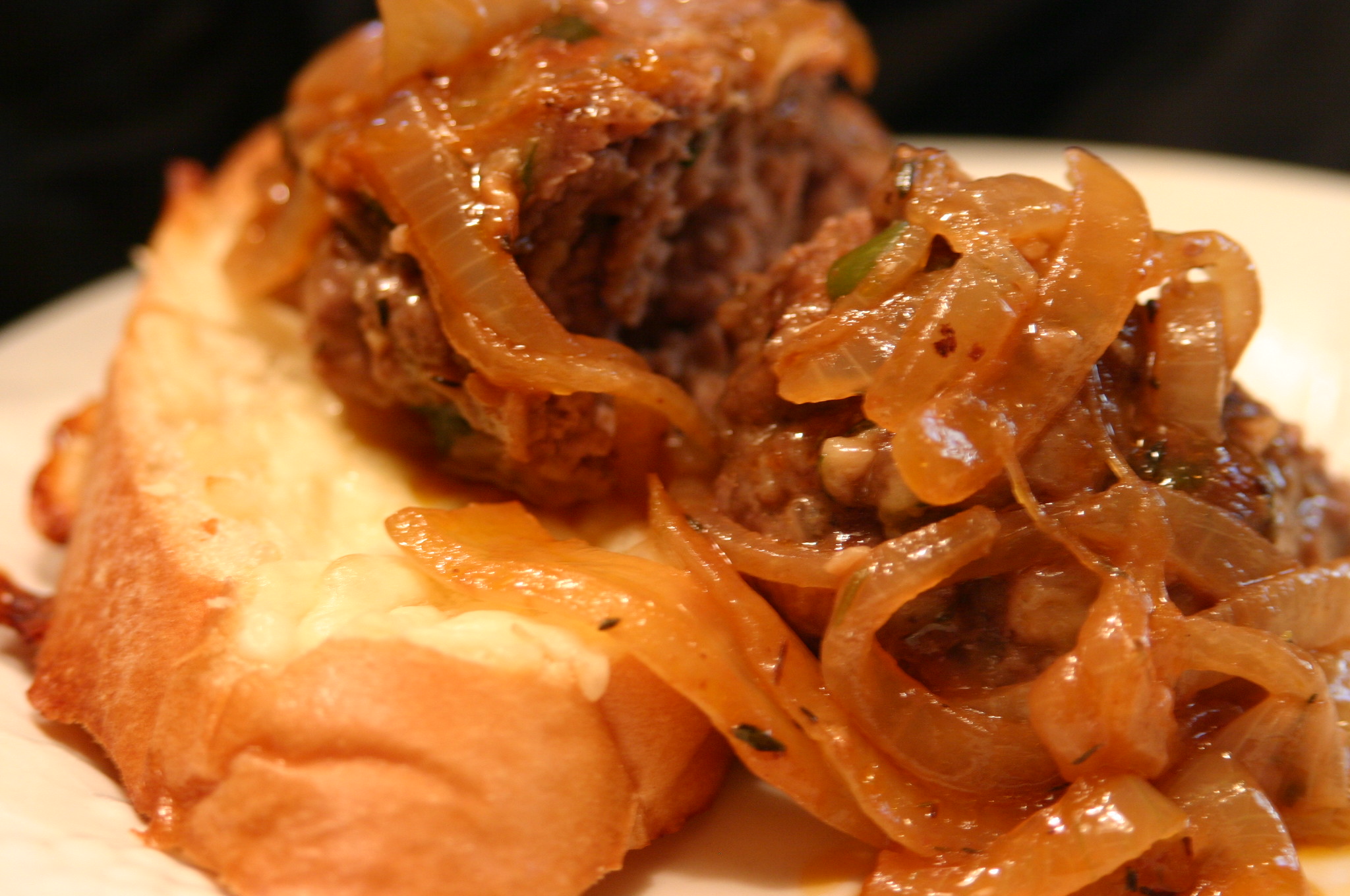 Other Beef Recipes You Might Like
Mangoes and Chutney: Orzo Stuffed Peppers
Frugal Front Porch: Cheesy Taco Chili
Thoughts From Cali: Meatball Soup
The Misadventures of Mrs. B: Bolognese, Lidia Style