I absolutely love the green leafy herb called cilantro!
If my husband had his way, he would put it in everything. It is definitely one of those items that is a staple in my refrigerator. It would be even better if I would grow my own, but I don't. In fact, I don't grow anything.
As the holidays have come to an end, so has our incessant eating. No more 12 Days of Christmas goodies, no more 7-layer dip, No More Junk!!! Now on to Operation Lose Baby Weight!! And, that goes for my husband as well. I believe when I got pregnant with our Little Miss, he had some sympathy weight gain. I am going to try hard over the next month or so to bring you some wholesome, healthy foods. The first one covers my love of cilantro – I hope you enjoy it.
Cilantro Pesto Chicken
2 Tbl. pine nuts
1 Tbl. minced garlic, approx. 2  medium cloves
1 1/2 c. cilantro, leaves and stems
1/2 c. flat leaf parsley, Italian parsley
1/2 tsp. Kosher salt
1/4 tsp. pepper, fresh ground is the best
1/4 c. Extra Virgin Olive Oil
2 lbs chicken breasts
1.) In a food processor or blender, chop pine nuts, then add in garlic.(You will notice I use a blender because I have one of those heavy-duty 6 blade blenders, which is more efficient than my food processor.)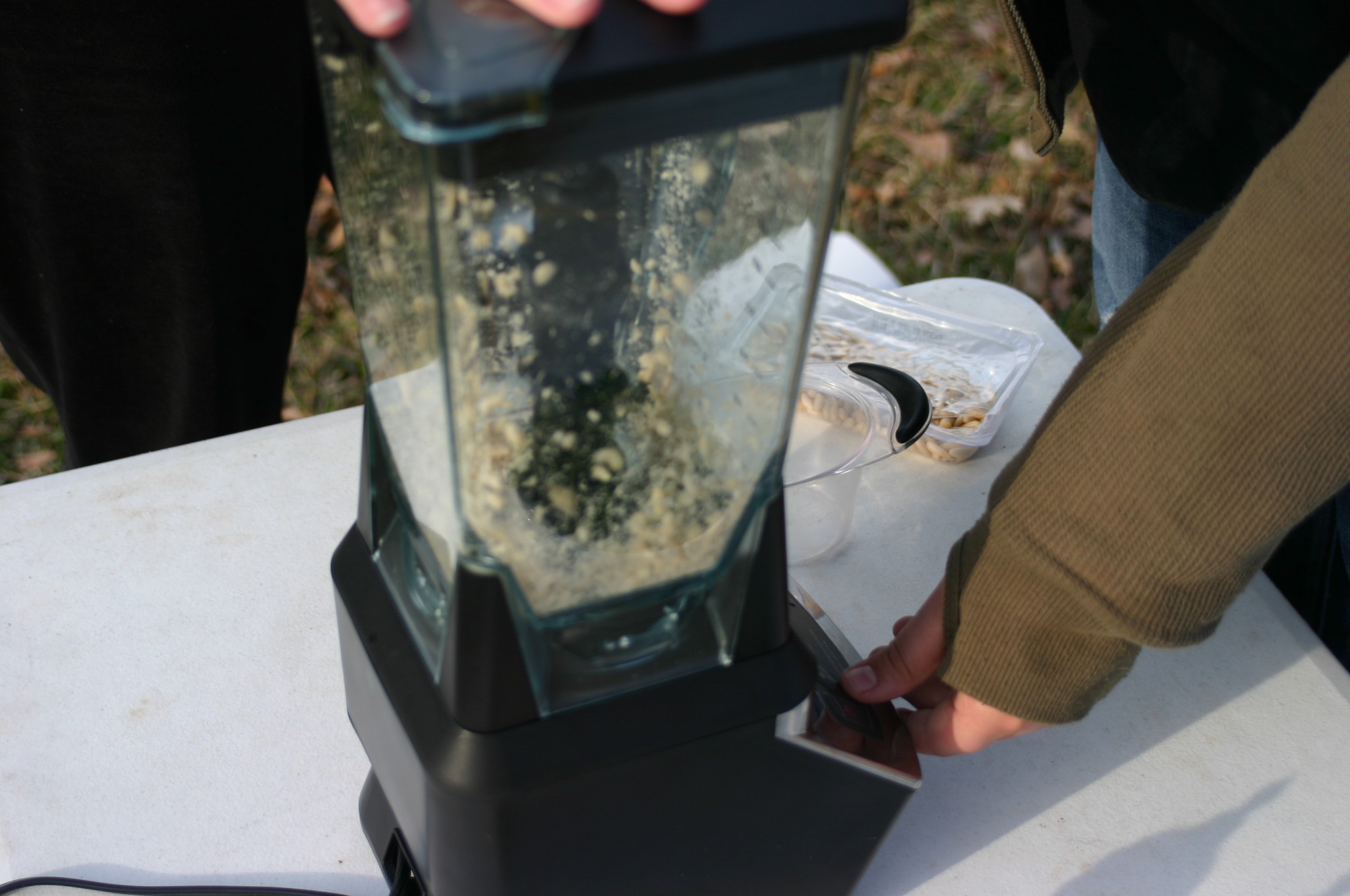 2.) Add cilantro, salt, pepper and parsley to the processor and blend until noticeably chopped up. You will need to scrape the sides a few times between blending, to get the leaves off of the side of the bowl.
3.) As the processor is going, slowly add in your olive oil, until it is well mixed.
4.) For easy clean up, place your chicken in a gallon size bag and add in the cilantro pesto. Move the chicken around in the bag to coat. Refrigerate for a minimum of 2 hours.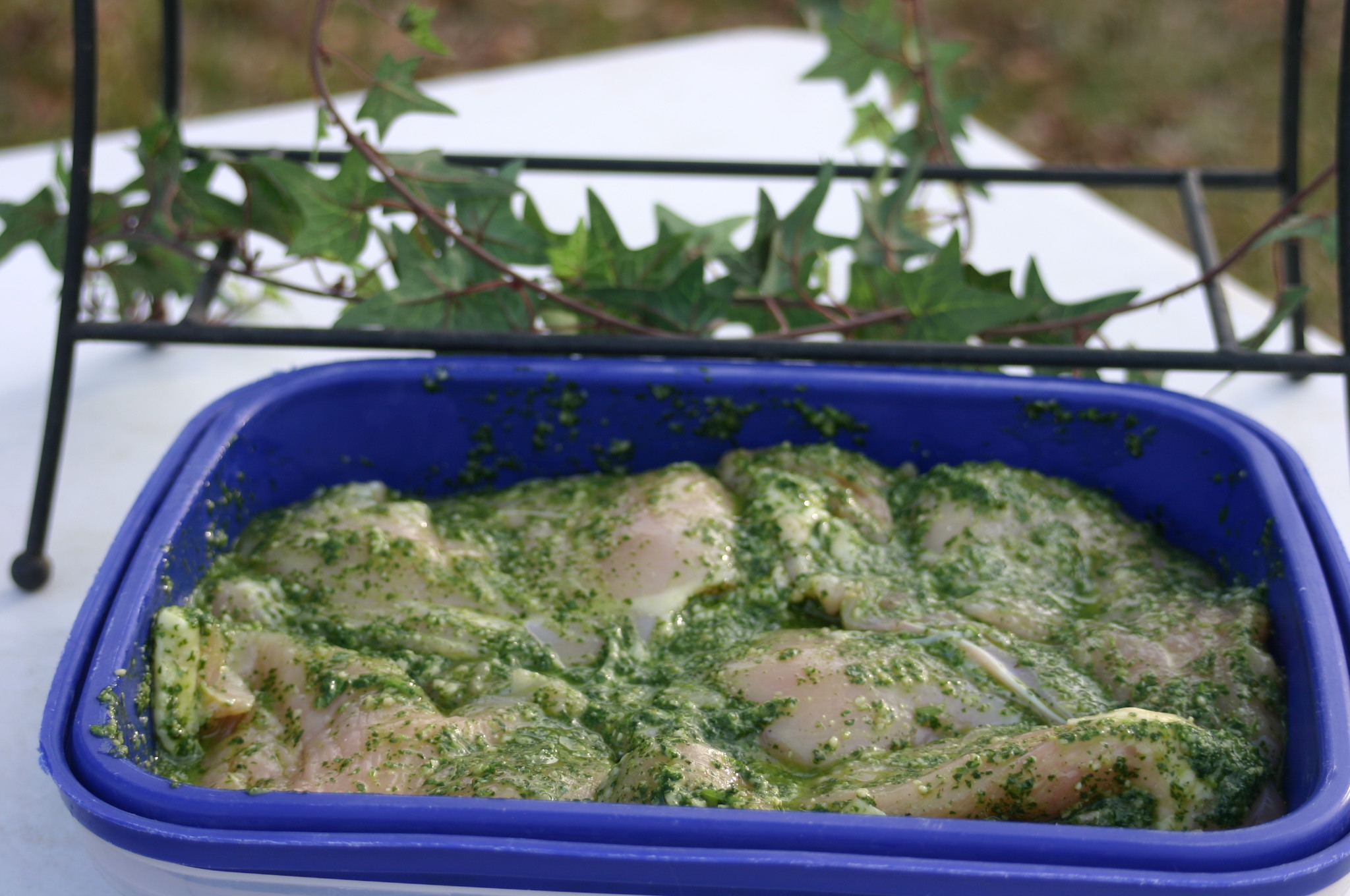 No, I didn't use the bag, I didn't think it was photogenic.
5.) Grill chicken over direct heat for about 3 to 4 minutes per side. You want the chicken to be firm to the touch and the juices to be clear.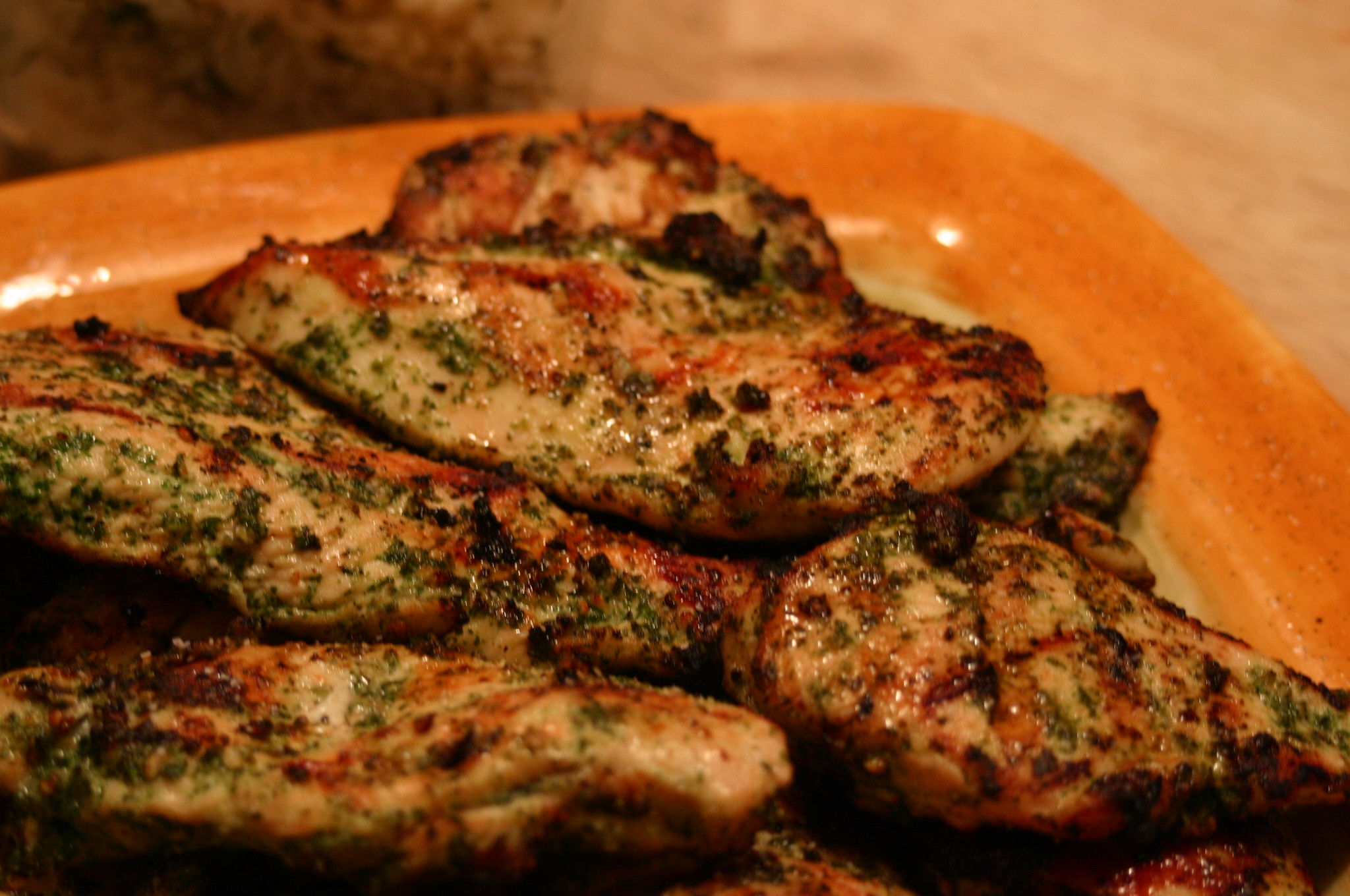 Cilantro Rice
2 c. water
1 Tbl. butter
1 c. long grain white rice
1/2 c. cilantro
2 Tbl. lime juice
1/2 tsp. salt
1.) Combine water and butter in a medium saucepan over medium-hi heat, bring to a boil.
2.) Add in rice, cover the pan, reduce heat to simmer and cook for about 20 minutes, until the rice is tender and the water is absorbed. Stir the rice periodically to keep it from sticking to the bottom of the pan.
3.) After the rice is cooked remove it from the heat and let it stand for a few minutes, then fluff it with a fork.
4.) Add in the cilantro, lime juice and salt, mix well. Serve with the Cilantro Pesto Chicken.
Zesty Refried Beans
For a completely convenience-food side dish, this one works well.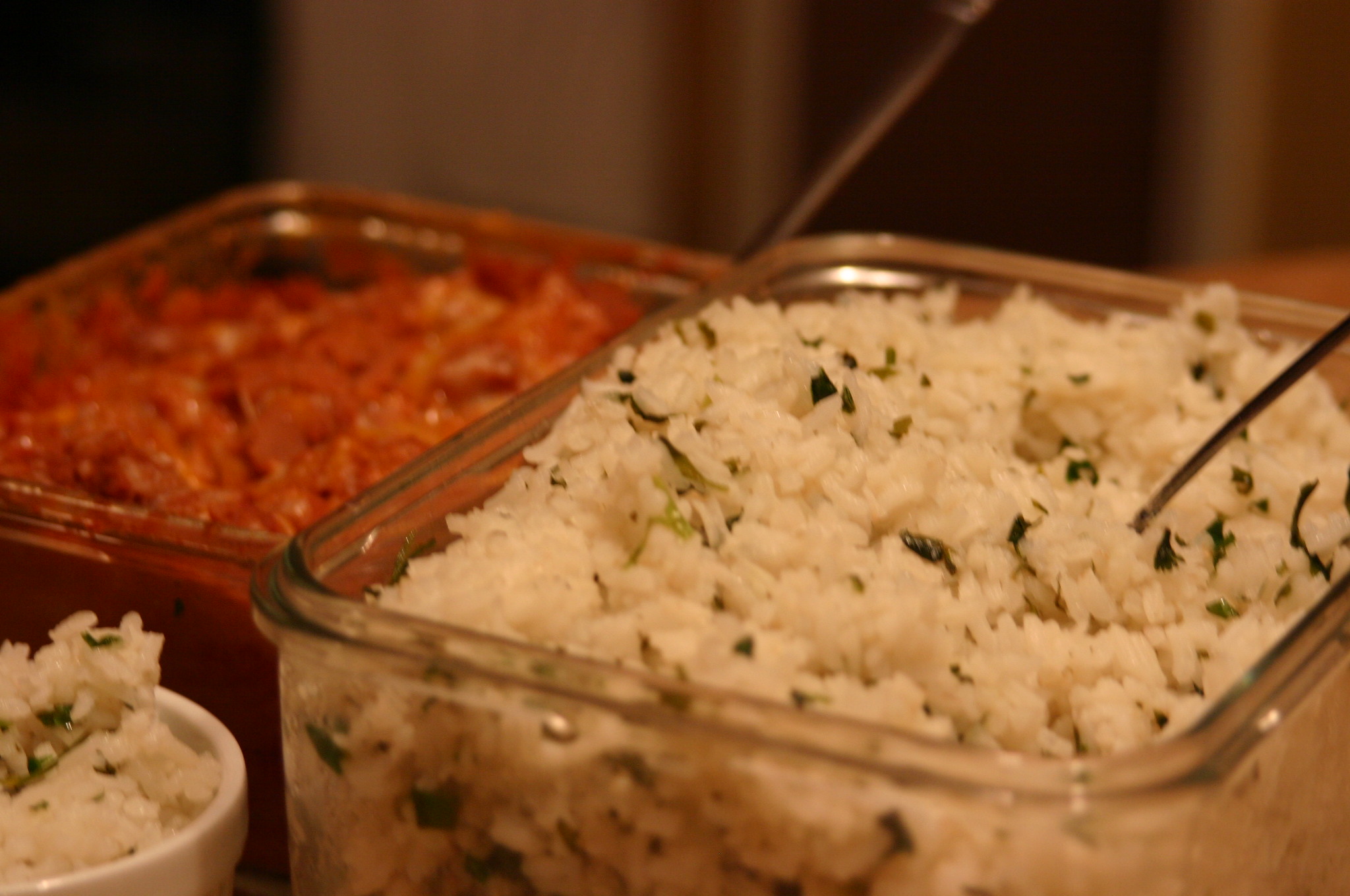 1 can fat-free refried beans
1/2 c. salsa, or chipotle enchilada sauce
1/2 c. shredded cheese, I use whatever cheese I have handy
1.) Place refried beans in a microwaveable bowl, mix them up so they are not can shaped.
2.) Add in the salsa or enchilada sauce, mix well.
3.) Top with shredded cheese.
4.) Microwave until the beans and warmed and the cheese is melted.
This particular side dish is so easy.  We have this with many of our Tex-Mex dishes.
I hope you guys enjoy your All About Cilantro Dinner. Eventually I will post about my Chimichurri Flank Steak – more cilantro! Yummm!
This post is linked up at the following sites. I hope you enjoy browsing these sites as much as I do.
Tempt My Tummy Tuesday