My favorite candy bar is the Heath Bar – I just love the toffee center and the chocolatey exterior, so when I found this recipe I just couldn't resist. I also thought my family would love getting it in their goody baskets.
This toffee recipe is very easy and adaptable. A lot of people love nuts on their toffee, so all you would need to do was add some chopped nuts after the chocolate is smoothed out and voila – chocolate nut toffee.
Butter Toffee
Gather all of your ingredients ahead of time, and you will also need a candy thermometer to make the perfect toffee.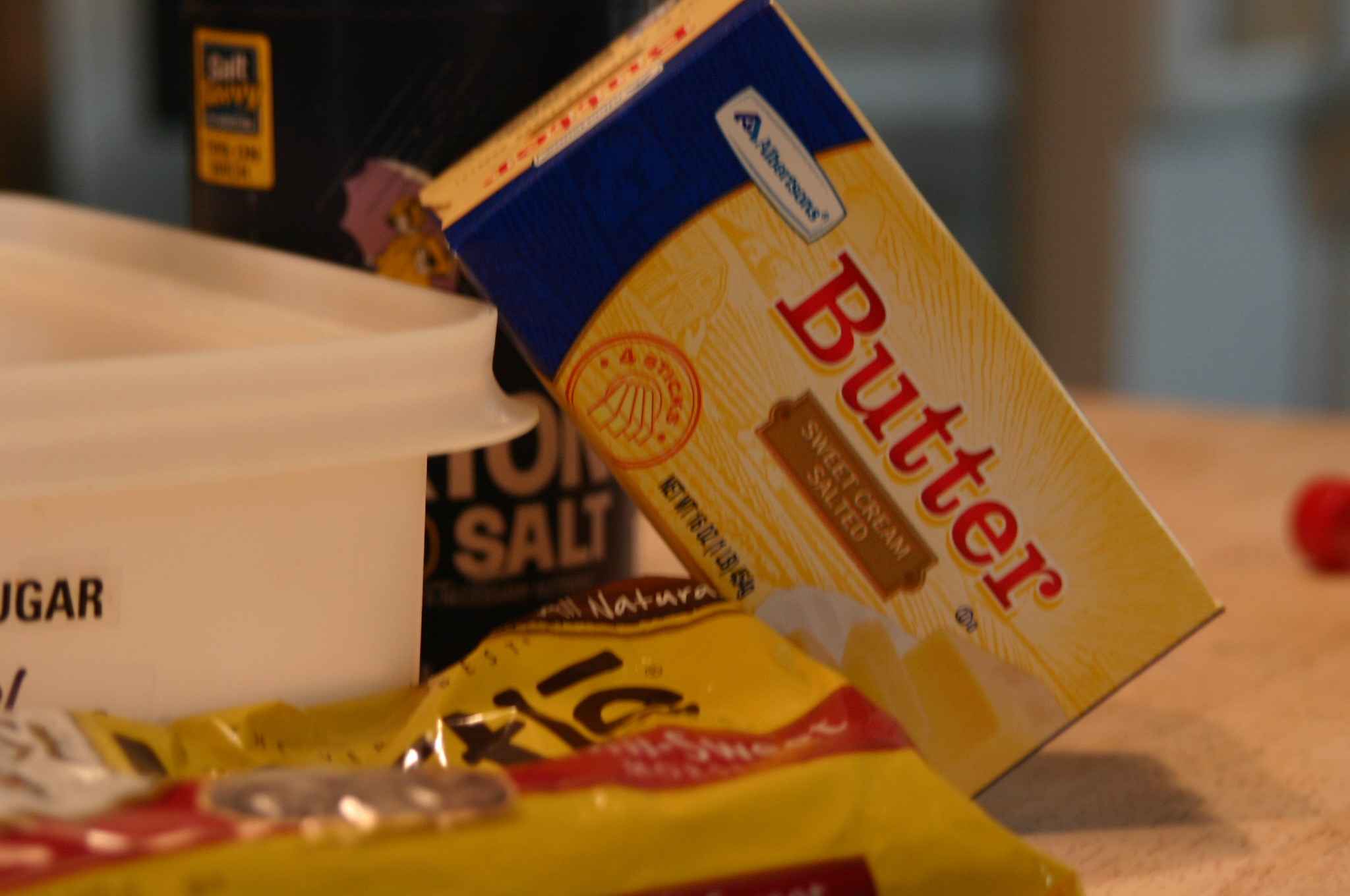 2 c.  butter
2 c. sugar
1/4 tsp. salt
2 c. semi-sweet chocolate
1.) In a large heavy bottomed pan, melt the butter, sugar and salt.
2.) Bring the mixture to a boil, stirring periodically. After the mixture comes to a boil continue to cook the mixture until it becomes an amber color, and the temperature has reached 285 degrees F.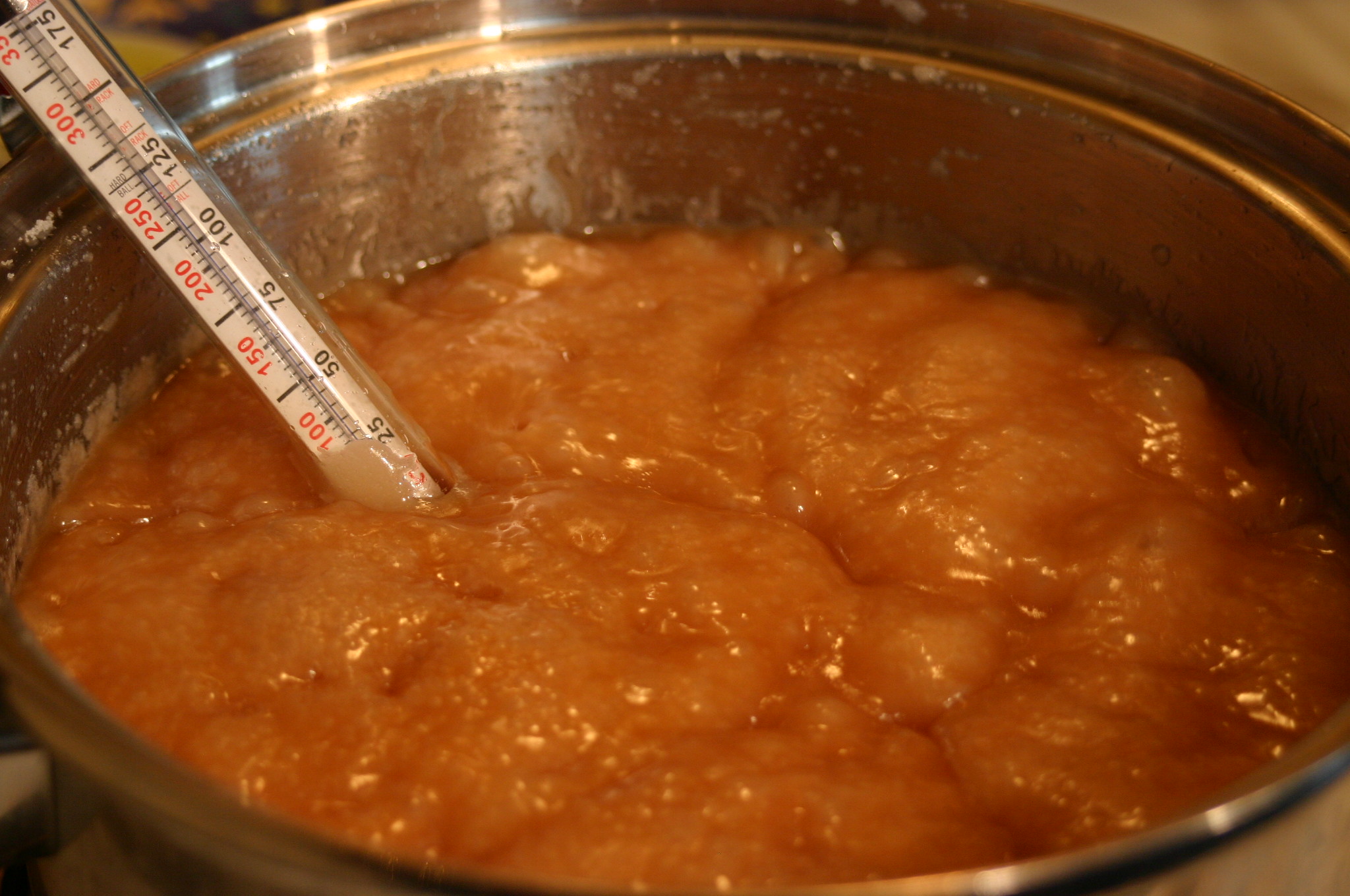 3.) Spread the toffee out on a parchment lined cookie sheet, and sprinkle the chocolate chips over the hot mixture. Let the chips set for a bit to melt, and then spread over the toffee. If desired, now you would add in the chopped nuts and press into the mixture.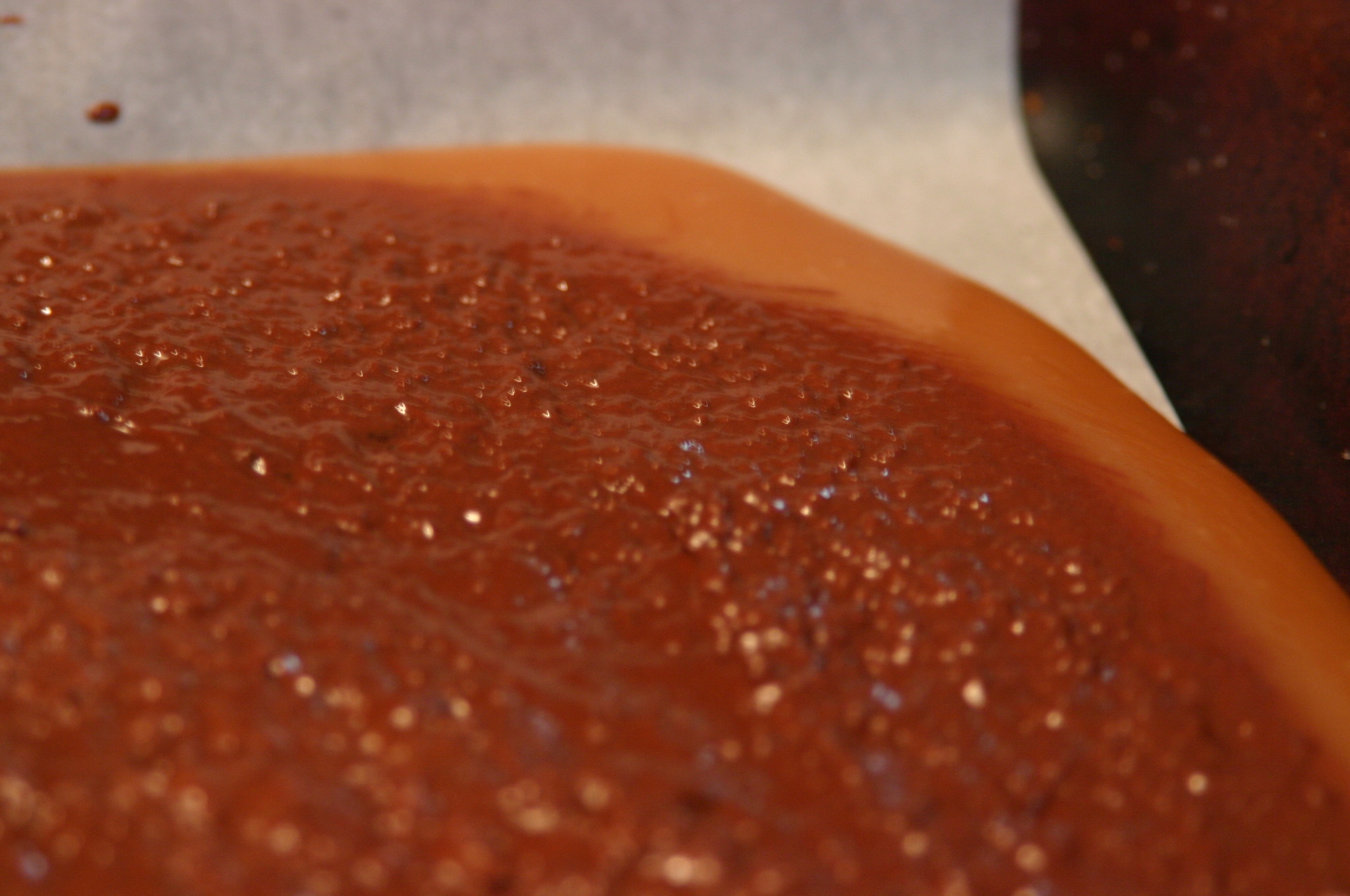 4.) Place in the refrigerator to set-up. After it has set-up break the toffee into pieces, and store in an airtight container.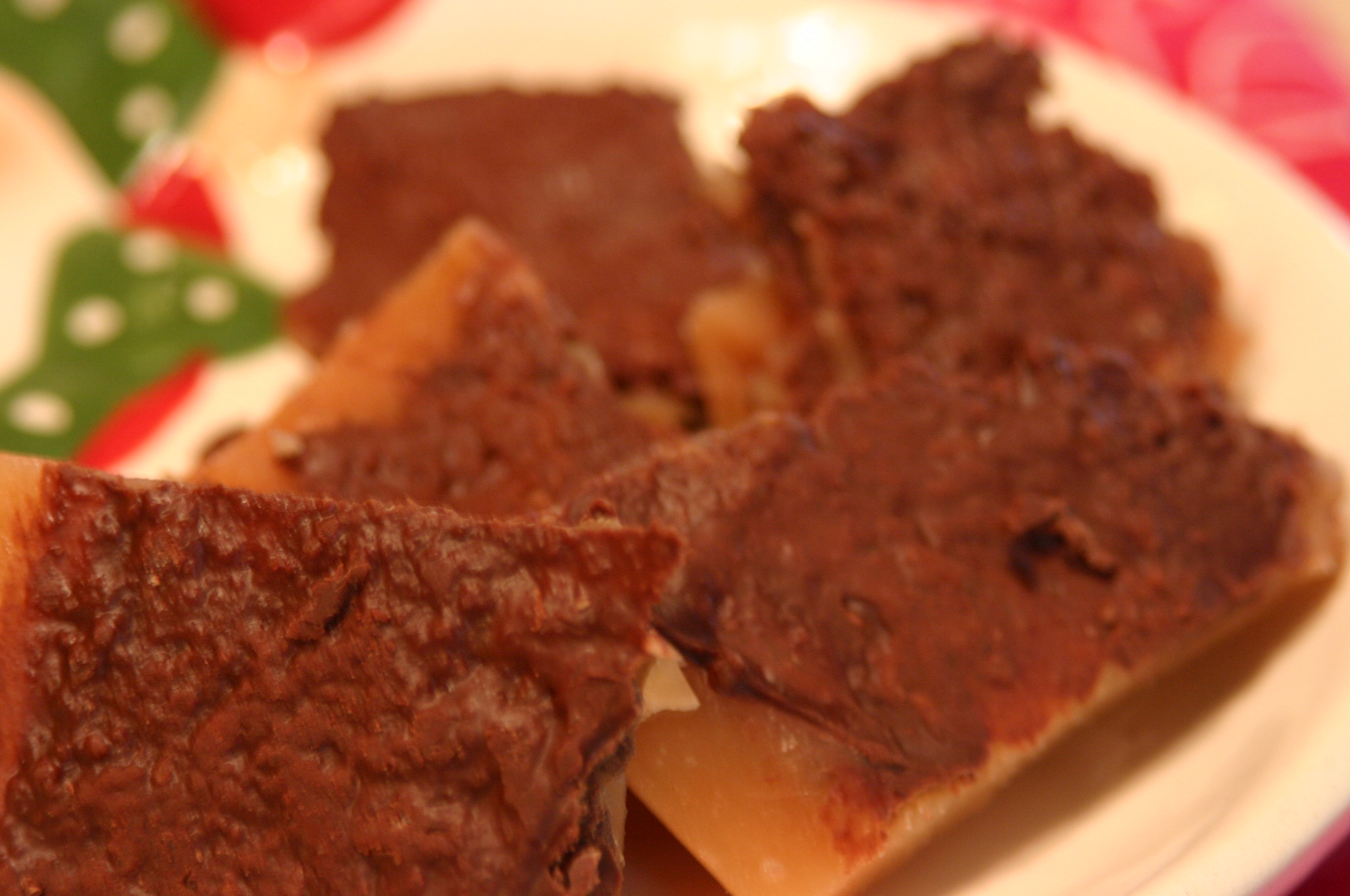 These would be a wonderful gift, just place in a beautiful holiday tin and then you are done.