Let me just say that my boys are loving the 12 Days of Christmas Goodies. I love to cook and I have always loved to bake because I love the way it smells, but I hesitate when it comes to cookies, cakes, candies, etc… because none of us need the extra sugar intake. However, I have made an exception this holiday season with some wonderful goodies, so my boys have begun to take advantage – they are making requests.
The other day my sweet husband (who mind you, does not like nuts) requested peanut clusters. How can I deny him? So here you have it folks – peanut clusters.  And … the best part is they are about as easy to make as my white chocolate popcorn.
Peanut Clusters
Remember my motto – Gather All Of Your Ingredients – I promise it will make things go smoother.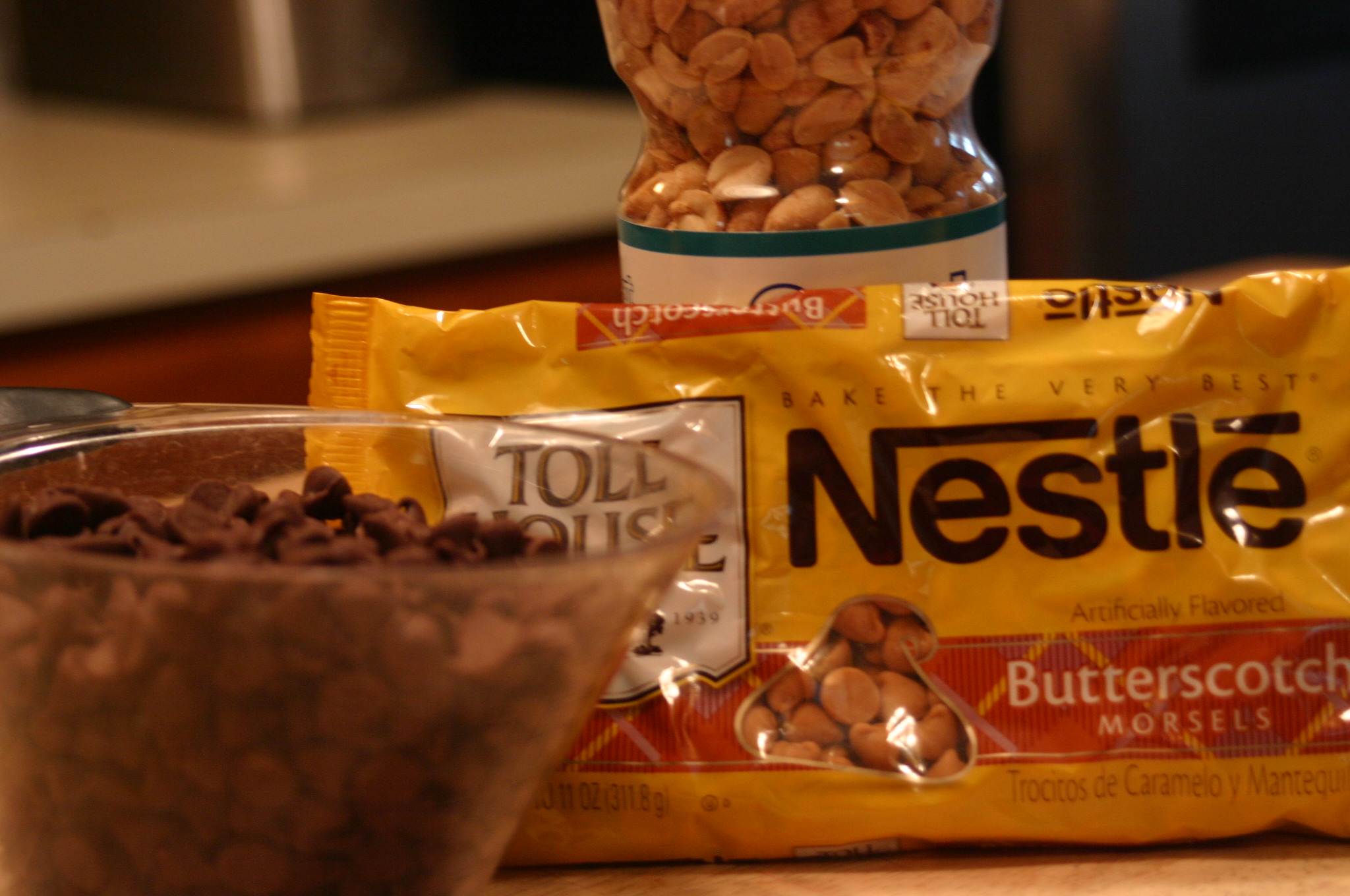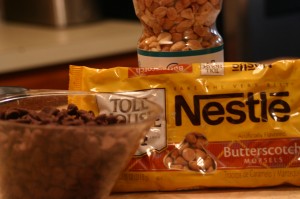 12 oz roasted peanuts
12 oz semi-sweet chocolate chips
12 oz of another chocolate-type chip*
*(ie: peanut butter, butterscotch, dark chocolate, or more semi-sweet) It really depends on the additional flavor you crave. My husband prefers simple chocolate, however, this time I used butterscotch (which, by the way was yummy.)
1.) Using a double boiler, melt both kinds of chocolate over medium heat stirring continuously. If you do not have a double boiler you can boil some water in a pan and set another pan over it in which you will place the chips. The reason it is better to use the stove is so your chocolate will remain smooth and creamy while you are making your clusters.
2.) Once your chocolates are completely melted, stir in your peanuts until well coated.
3.) Drop by spoonfuls onto a parchment paper lined cookie sheet.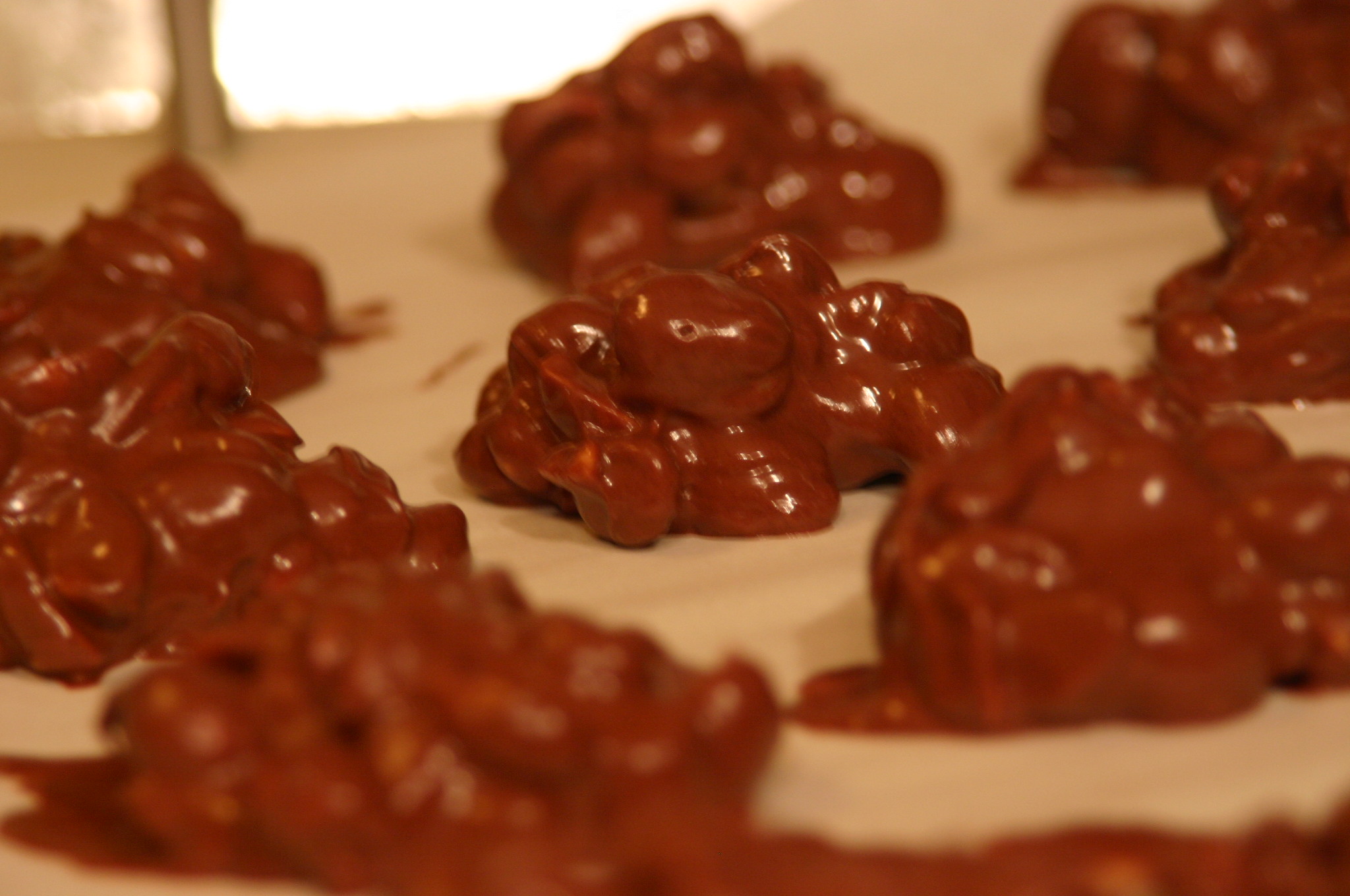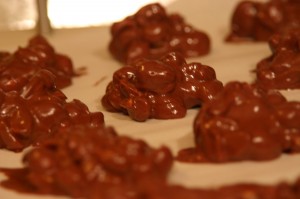 4.) Place in the refrigerator to cool and then store in an airtight container.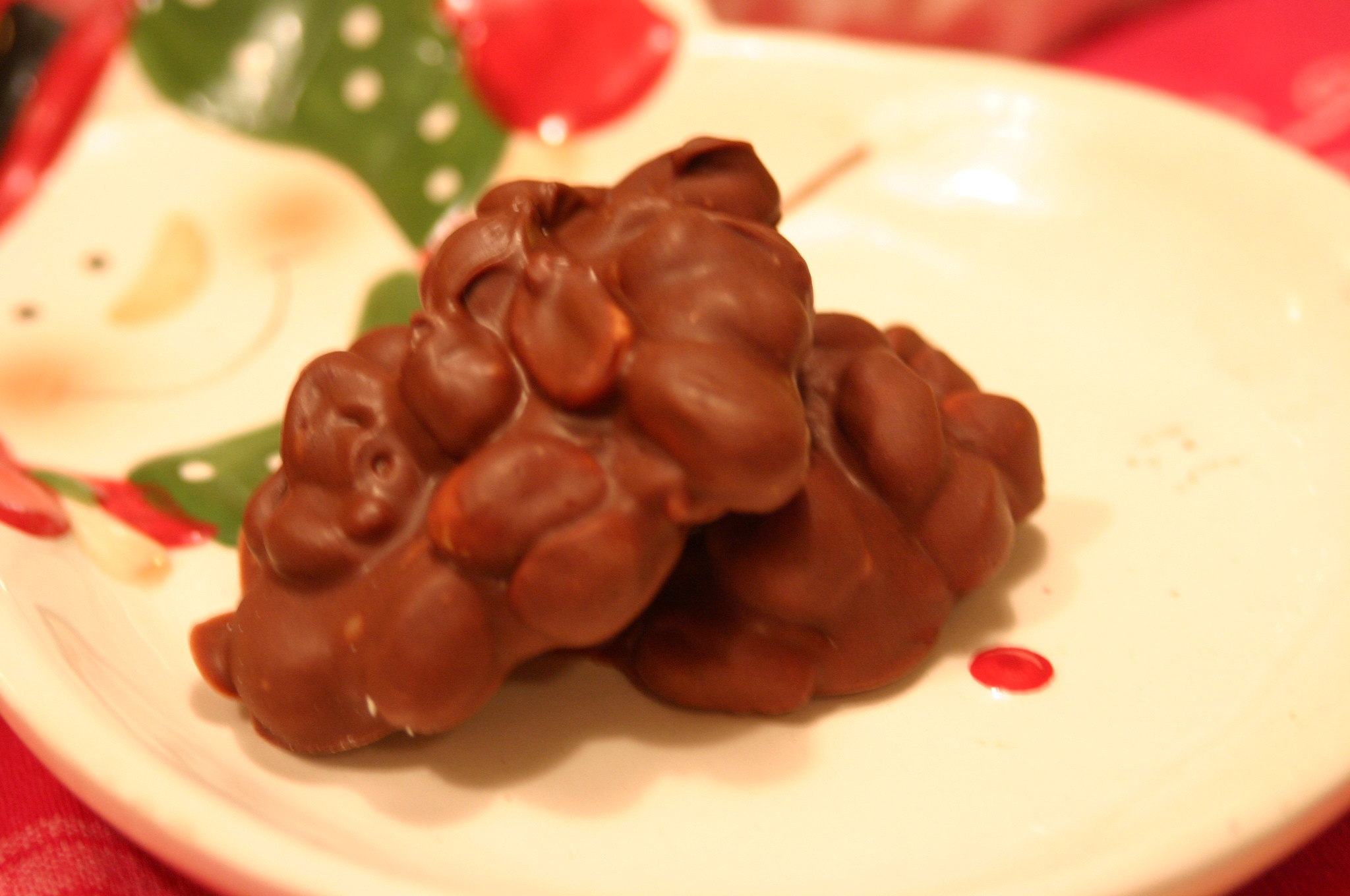 After they have set up enjoy. These would also make a wonderful gift. You could put them in a quart size mason jar and tie up in a piece of holiday fabric. Very cute!!