Okay, so it isn't sweet, but I need a break. I am chocolated out … until tomorrow!
Oyster crackers are a holiday favorite around my house. They always make me think of my daddy. Every year at Christmas he has always made these for the family, and up until a few years ago I thought he was the only one that could make them. I thought he had a secret recipe.
I guess you could say I was relieved when I found out they were easy to make, because my dad had to take a break from making these crackers in order to fight an ugly battle with a beast called cancer. He beat the beast, and the next Christmas he was back to making the crackers. Yeah!!! They are never as good as when my dad makes them. However, he has slowed down a bit, so he much prefers for us to make our own, so we do.
Today, I made a double batch, and tonight I have about 1/3 of it left. I guess I'll need to make so more later this week. I hope you enjoys these little crackers as much as my family does.
Ranch Oyster Crackers
Gather all of your ingredients for a quicker assembly.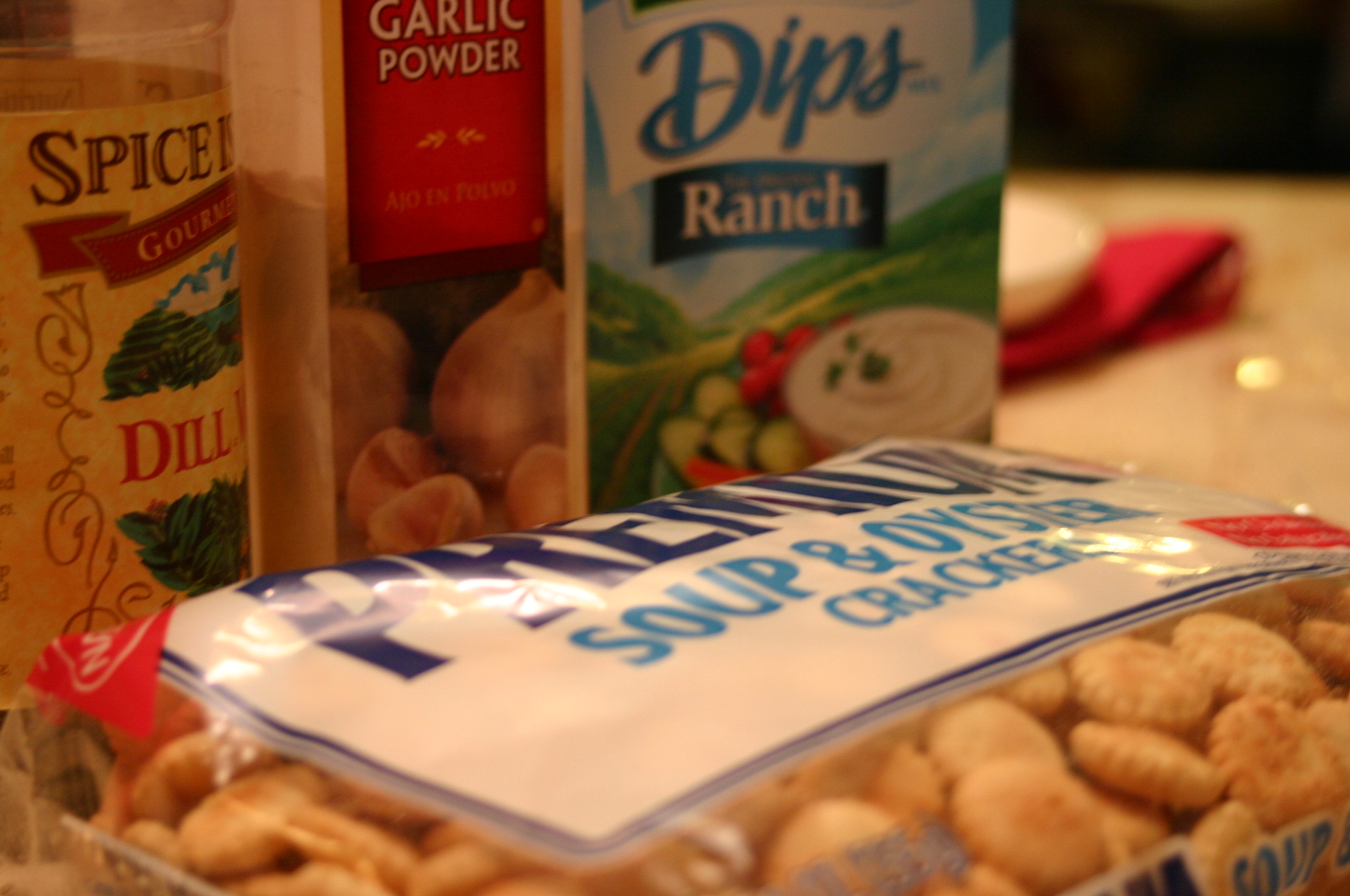 16 oz. oyster crackers
1/2 c. vegetable oil
1 pkg (1 oz) ranch seasoning
1 tsp dill
3/4 tsp garlic powder
1/4 tsp lemon pepper
1.) Preheat oven to 275 degrees.
2.) Put the oyster crackers in a gallon ziplock bag (easiest clean up, however you can use a large bowl.)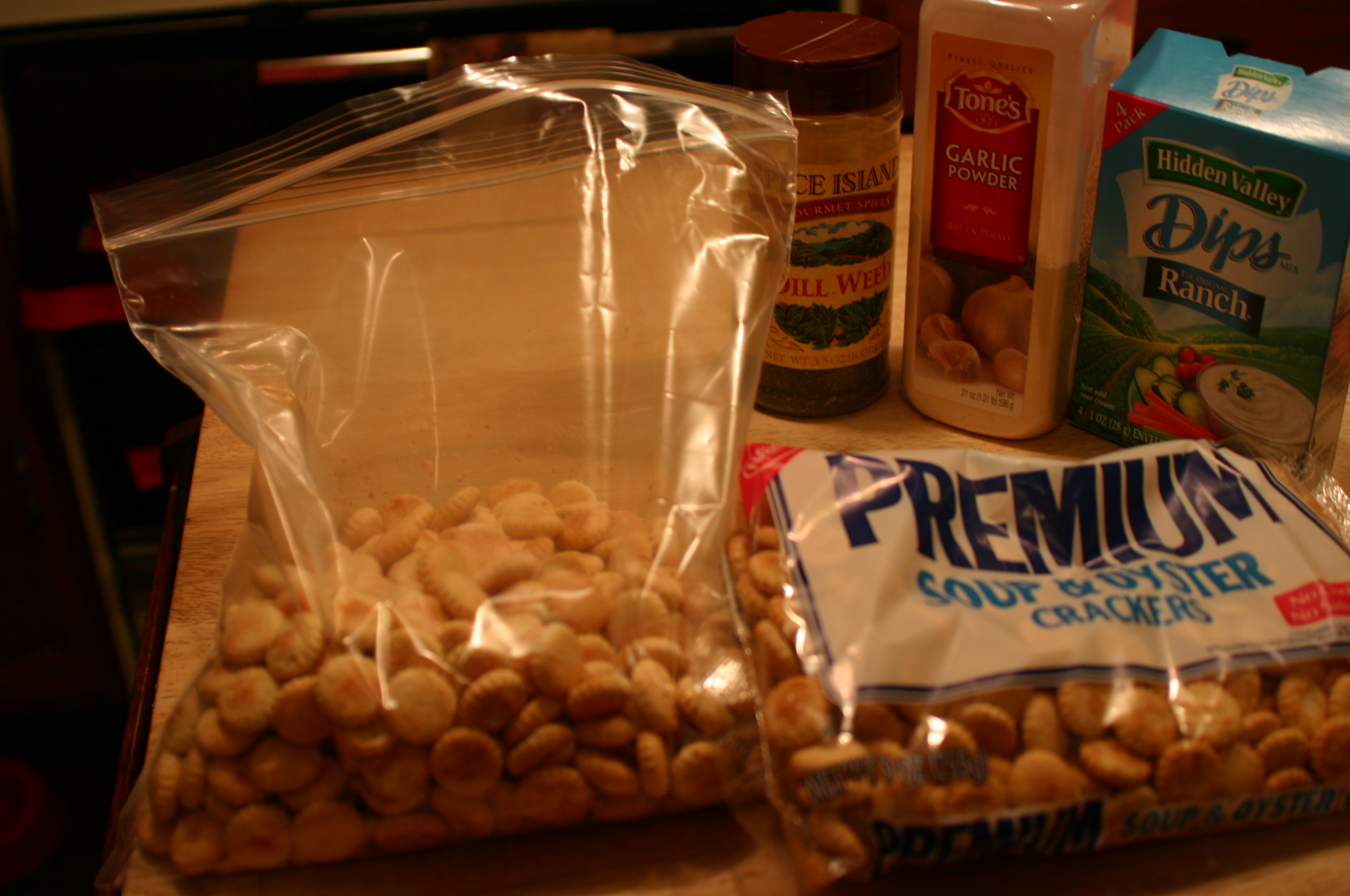 3.) Add in the oil, and shake to coat the crackers. If the crackers are still to dry you may add in a little more oil.  Try not to make them to oily.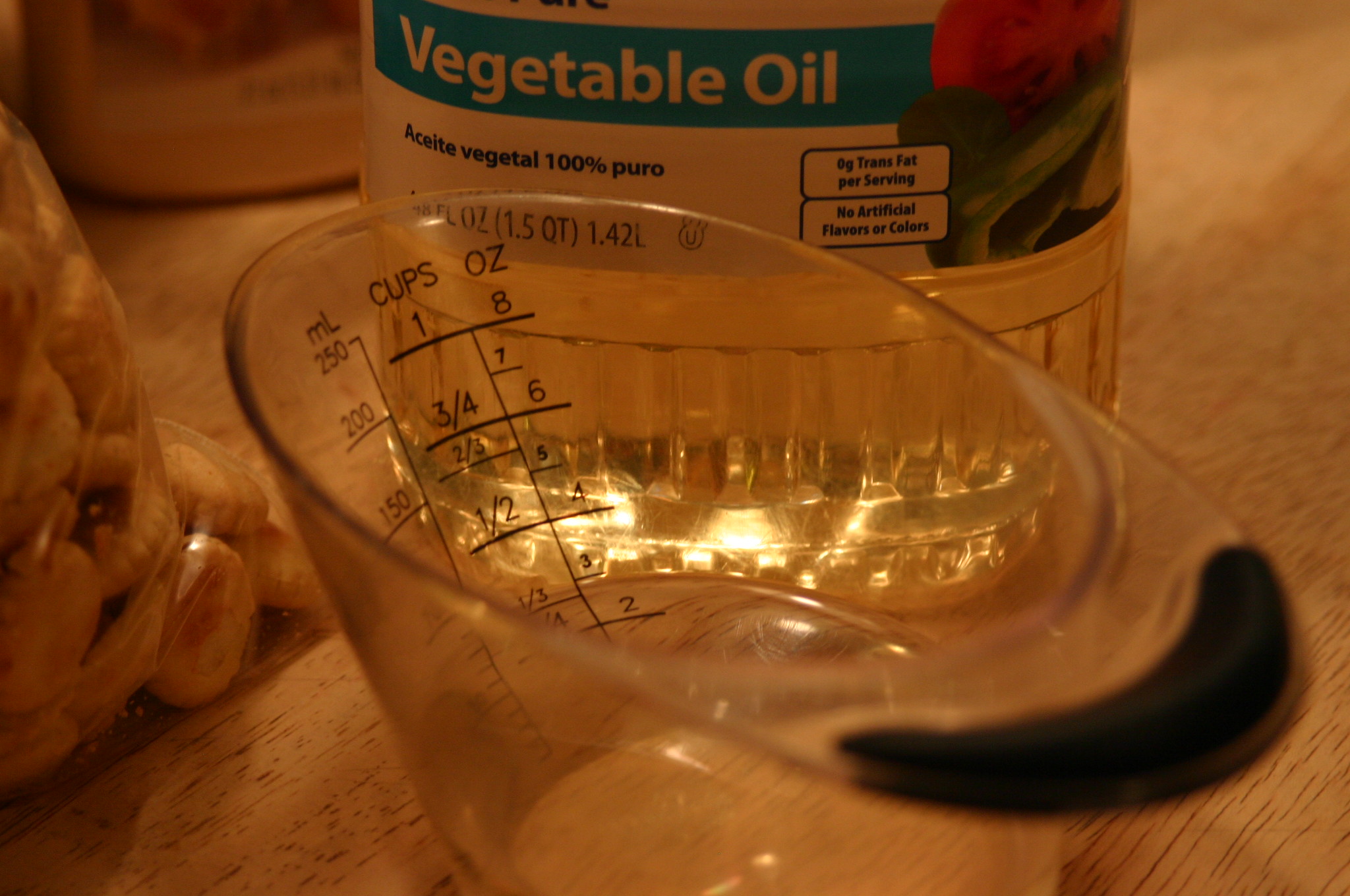 4.) Add in ranch seasoning, dill, and garlic and shake to coat.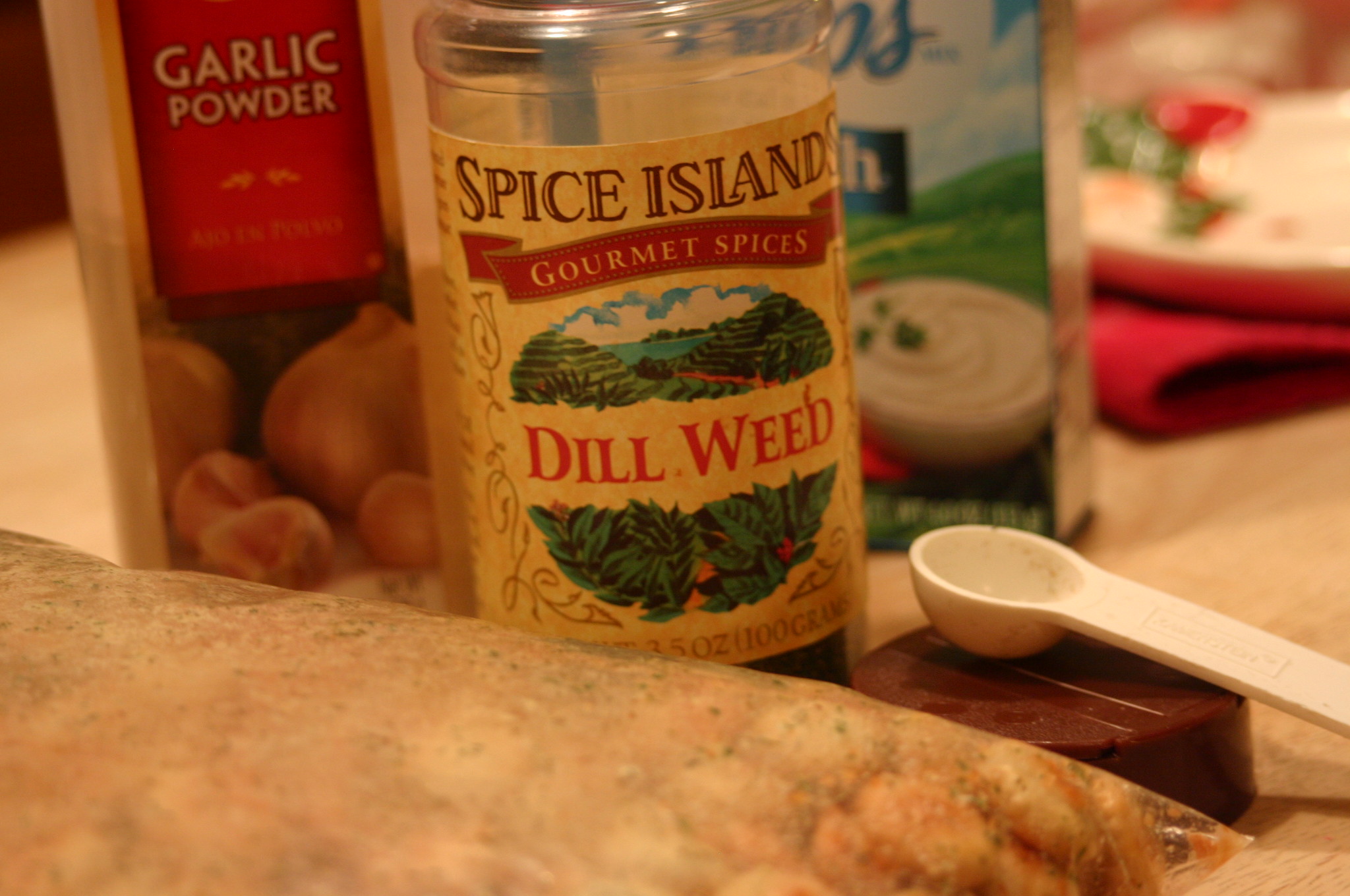 5.) Spread crackers on a large cookie sheet, and bake for 15 to 20 minutes.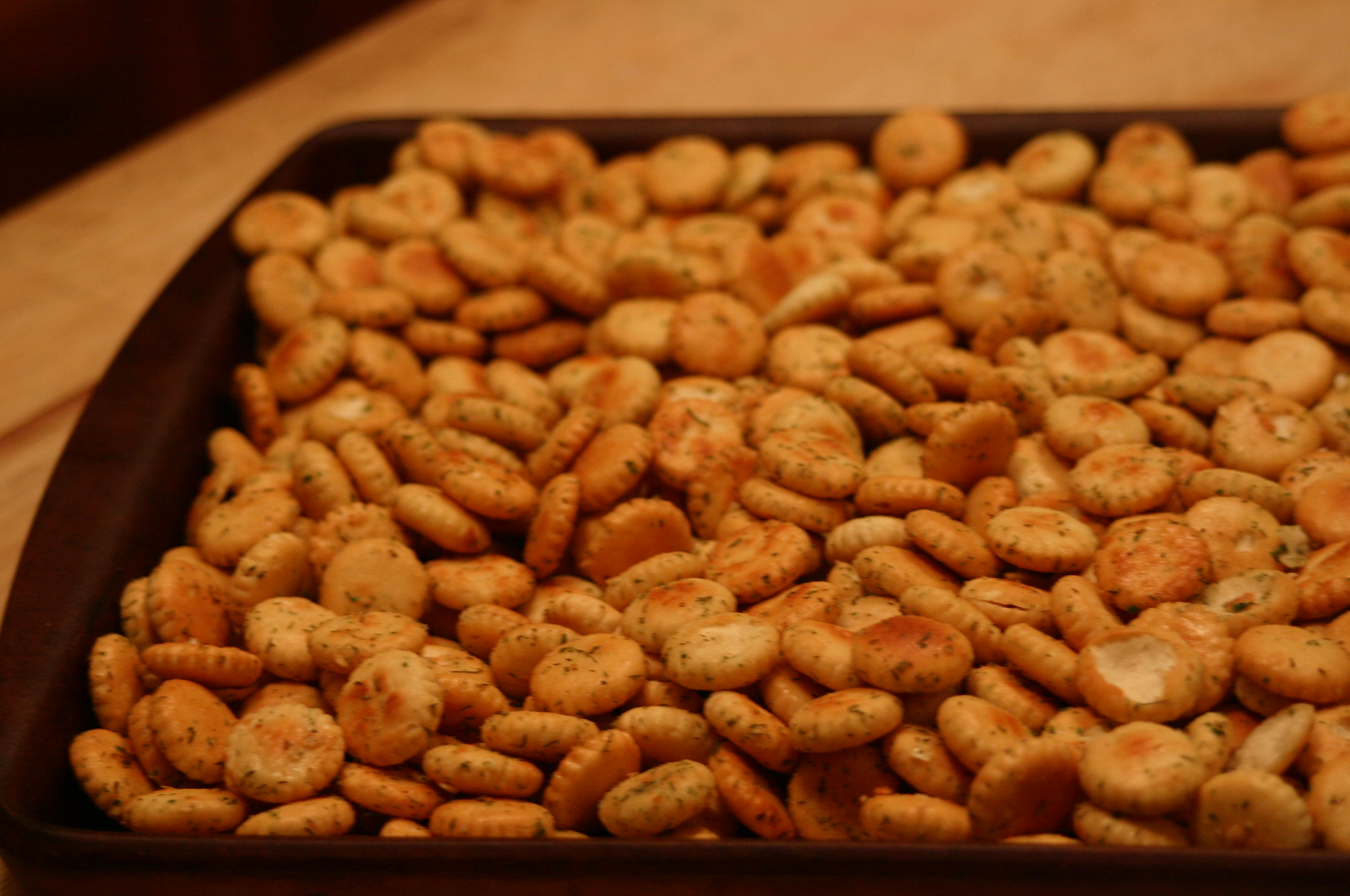 You may keep the crackers for yourself, or you could put them in a nice tin and give them as a gift. They are going to be part of my goody baskets along with my peppermint bark, chocolate covered pretzels, white chocolate popcorn, and peanut clusters.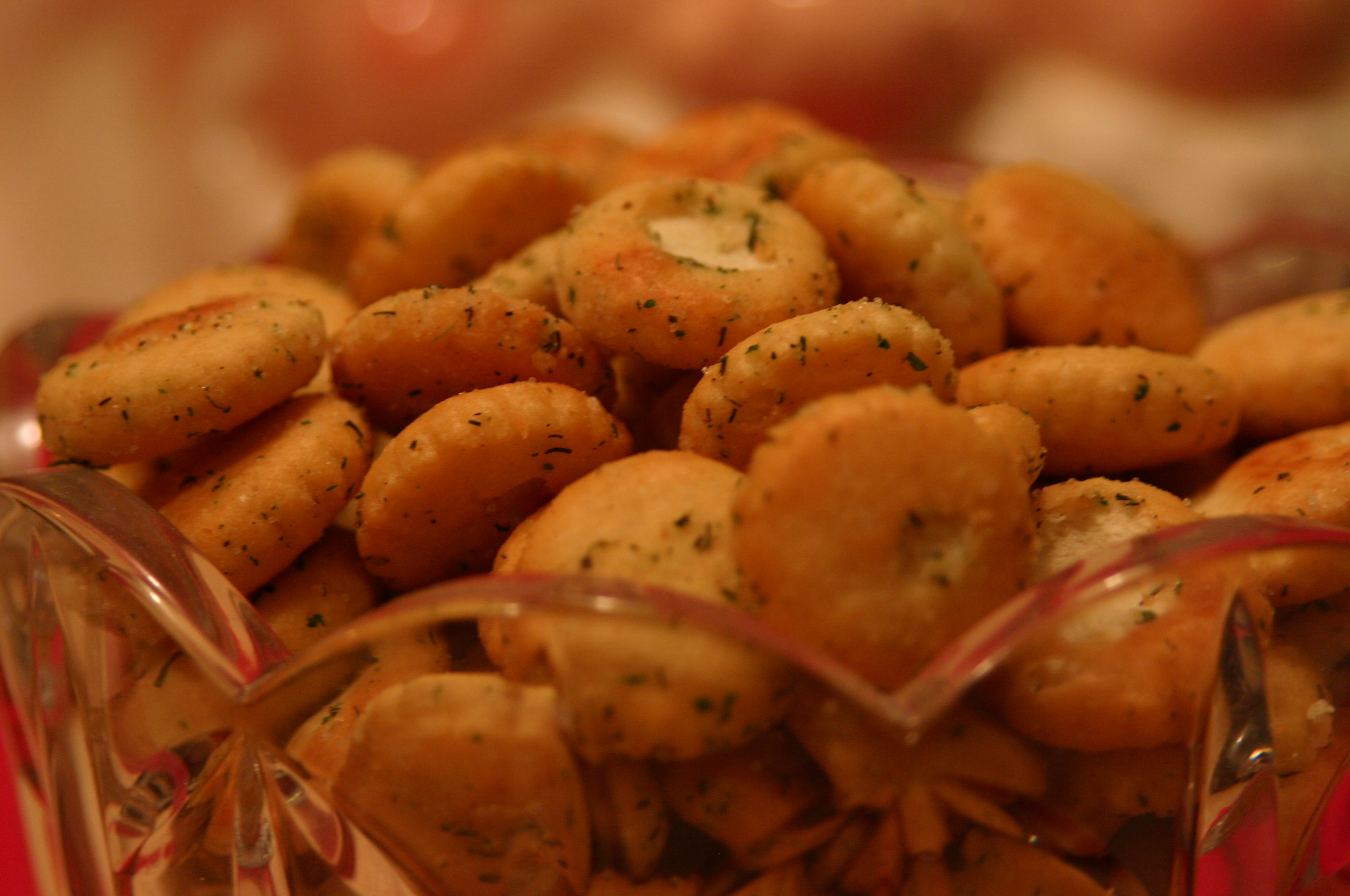 Stay Tuned For:
The Eighth Day of Christmas … Peanut Clusters
The Ninth Day of Christmas … Peanut Butter Truffles
Homemade Fire Starters … A Great Gift