Easy gift idea #2. Hand-stamped Note Cards.
I am all about easy, and I am all about economical, but I am also all about giving! I love to give gifts, but I want them to be personal and tailor-made, that is why a custom note card set is a perfect gift. I think every woman needs to have a few note cards handy to send to friends, family, teachers, acquaintances, etc…
And, to me the best note cards are the multi-purpose kind, that can really be used for any occasion, so that is what I am bringing you today.
Girlfriends Note Cards
As I always say gather your supplies first. You can find all of the supplies at your local craft store.
Blank greeting cards with envelopes – 5 1/2 x 4, white
Woman stamp, Hampton Art
Memento ink, tuxedo black
1/2″ Organza ribbon, black
1.) Ink up your stamp thoroughly.
2.) Carefully center your stamp on the card. Make sure your card is set to open the correct way. There is nothing worse than getting your card made and realizing it opens backwards.
3.) Repeat step 1 and 2 for another 9 or so cards. You will want to make at least 10 cards.
4.) Cut enough black organza ribbon to wrap around your note cards and envelopes.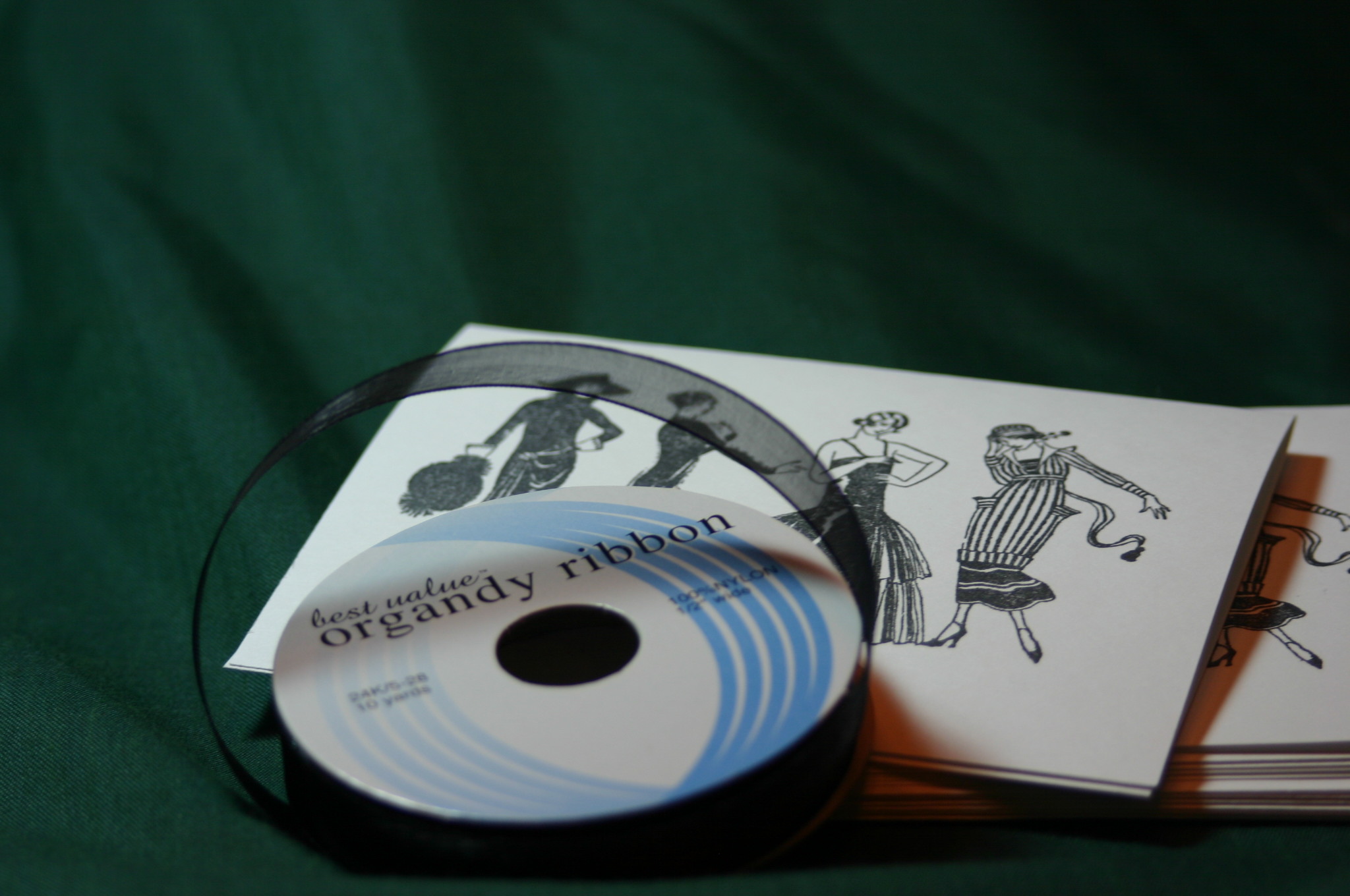 5.) Tie the organza ribbon around the note card set and add a pen.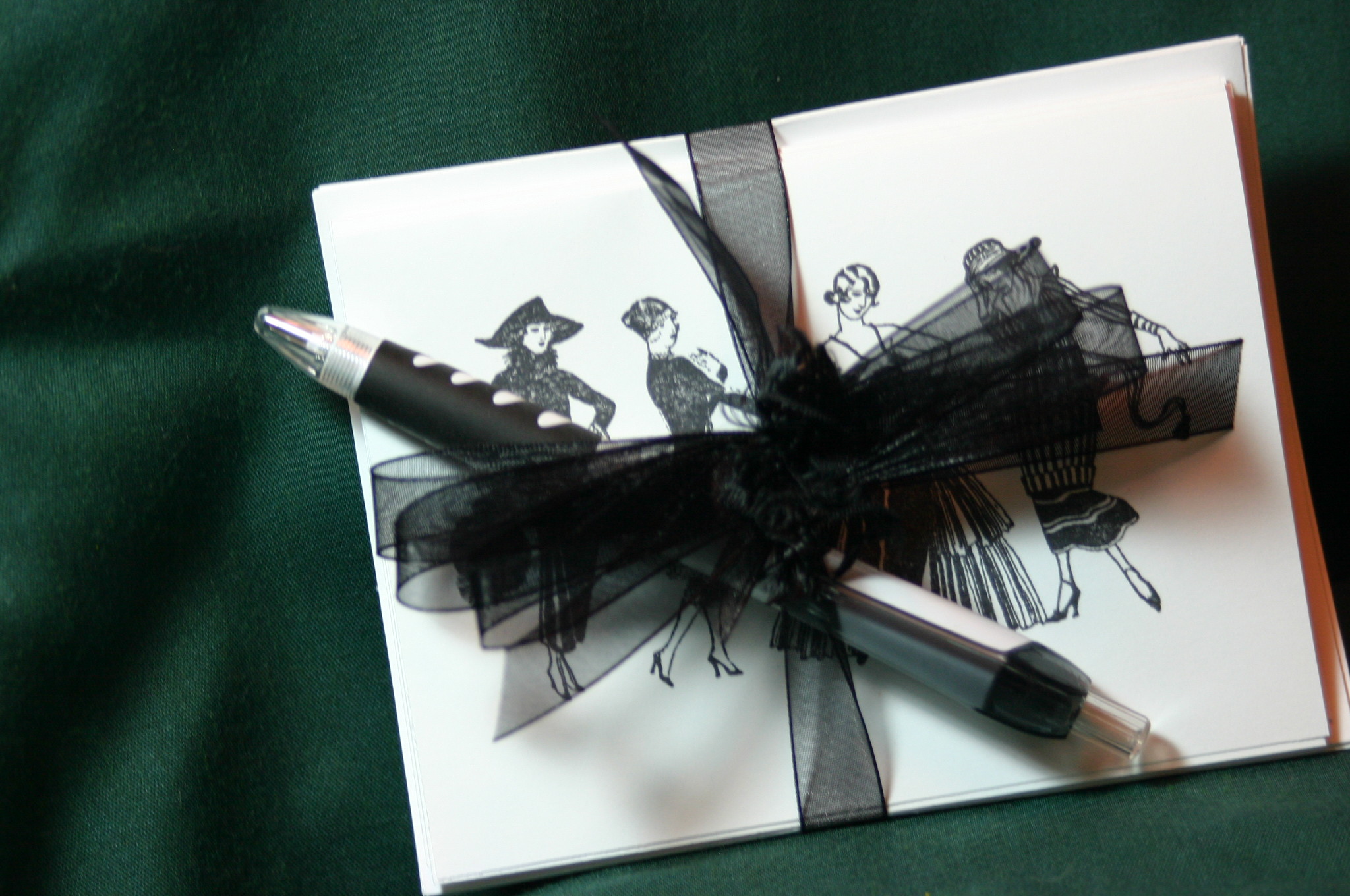 Voila! You now have a beautiful gift to give. Enjoy!