All things holiday are EGGNOG and FUDGE! When I think about Christmas treats, eggnog ranks right at the top. Now I must say, I am not much of an eggnog drinker, but my boys can't wait for the right time for some eggnog. They get giddy about it. I also look forward to fudge at Christmas. Those are two things I won't eat or drink outside of the Christmas season, so what better way to enjoy them than all at once.
I can honestly say that this is one of the best fudges I have had. It is rich, creamy, and not overly eggnog flavored. It is also very simple to make. (If you have a child old enough to stand at the stove, recruit them as the Official Eggnog Monitor and have them stir it.)
This eggnog calls for fresh ground nutmeg, which is by far the better choice because it gives a richer flavor, however, if you can't find whole nutmeg, ground nutmeg would suffice.
Eggnog Fudge
As I always say gather your ingredients first, and with fudge that is of most importance to get it just right. Don't just have them handy, have them measured and ready to pour.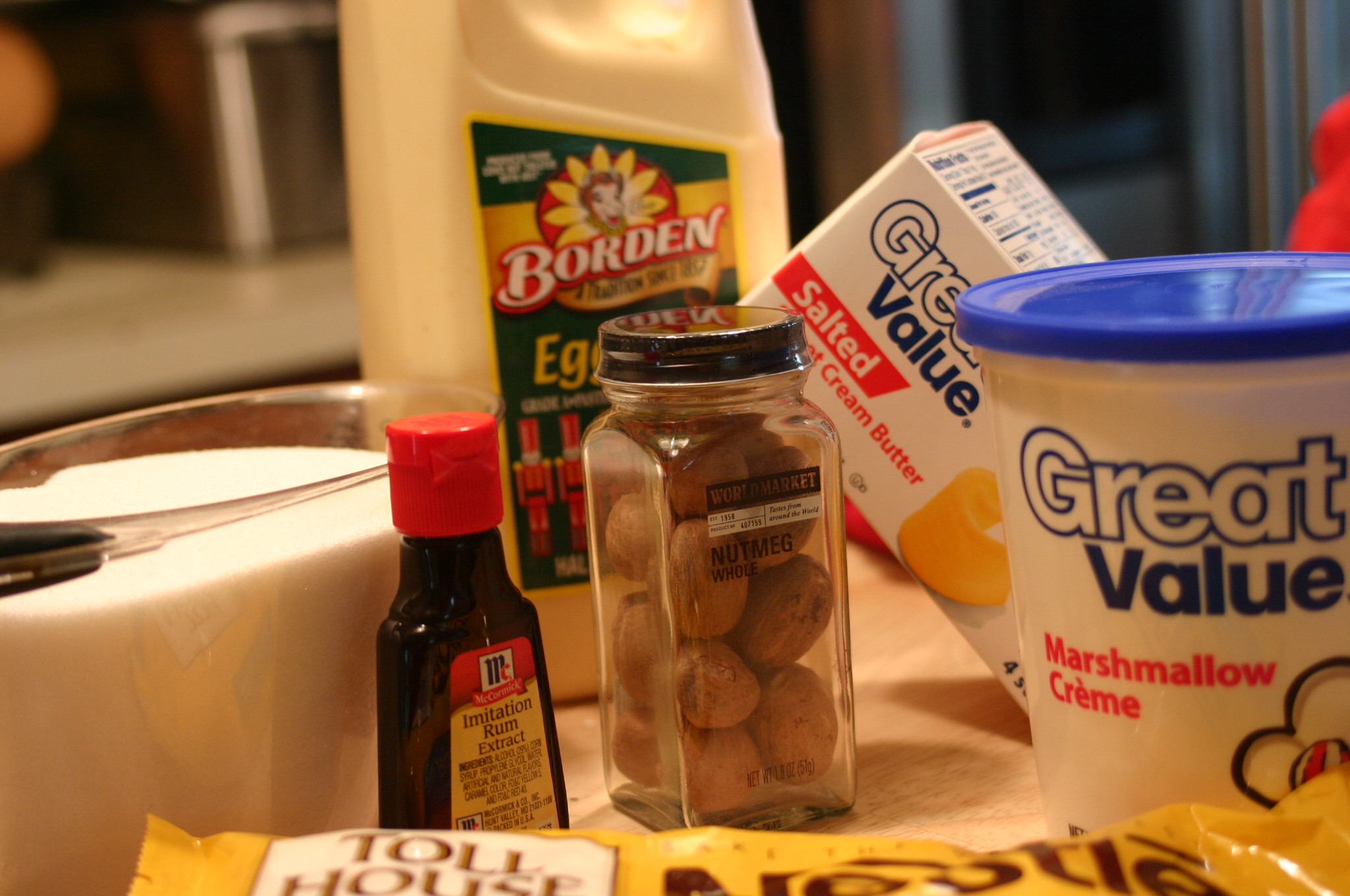 2 c. sugar
1/2 c. butter
3/4 c. eggnog
10.5 oz white chocolate chips
1/2 tsp fresh grated nutmeg (grated a bit extra for sprinkling)
7 oz. marshmallow creme
1 tsp rum extract (or rum)
1) Line a square ( 8 x 8 ) baking pan with foil, and then butter the foil. Sprinkle a little of your nutmeg in the pan.
2) In a heavy saucepan combine your sugar, butter and eggnog. Bring to a rolling boil, stirring constantly (now is the time for the Official Eggnog Monitor). Continue to boil 8 to 10 minutes over medium heat – STIRRING CONSTANTLY. If you stop stirring it could scorch the candy. Remove from heat.
3) Quickly add in your white chocolate and nutmeg, stir with a wooden spoon until chocolate is melted and the mixture is smooth.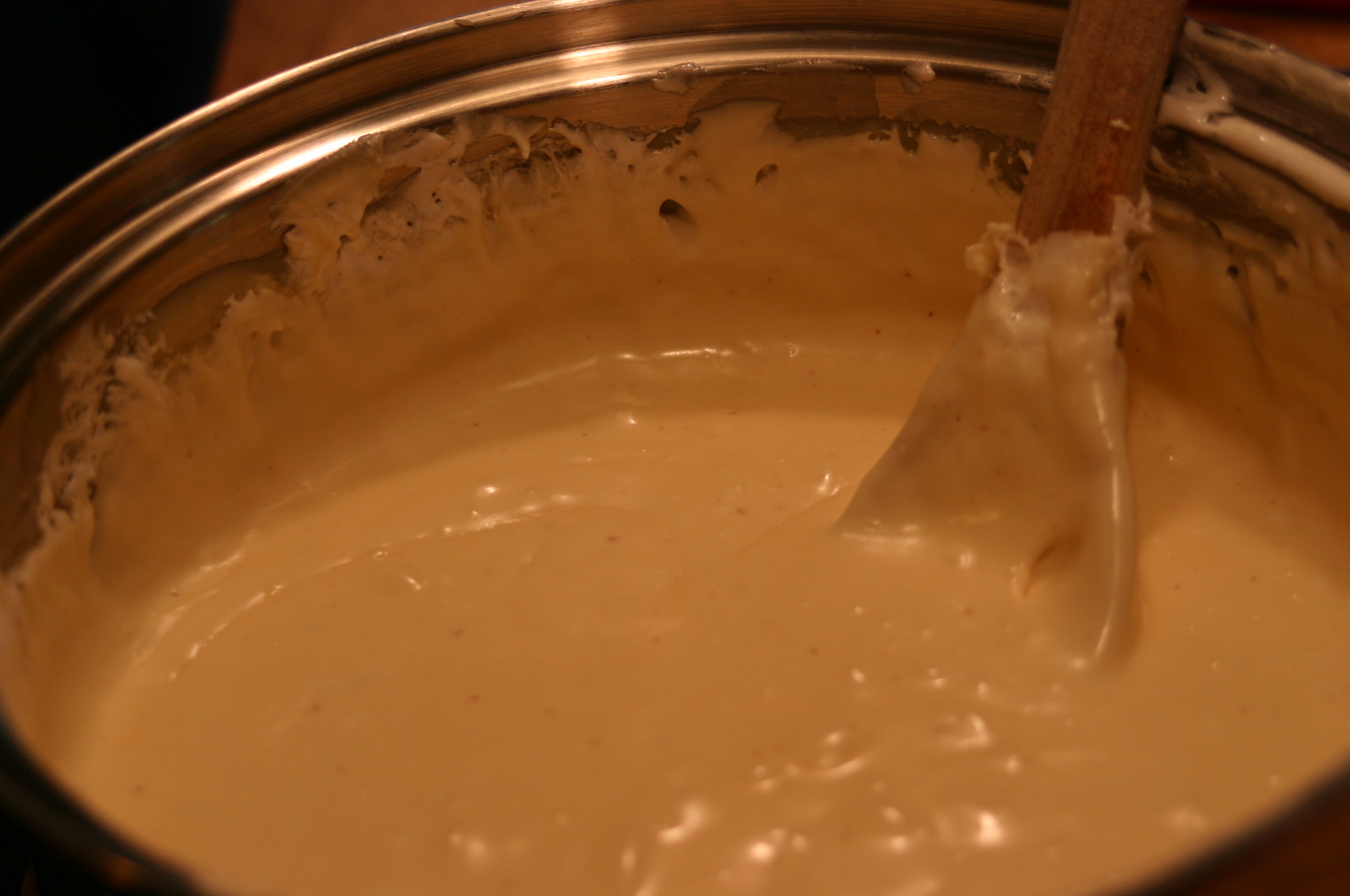 4) Stir in marshmallow creme and rum extract. Beat until well blended and then pour into your prepared pan, and sprinkle with nutmeg.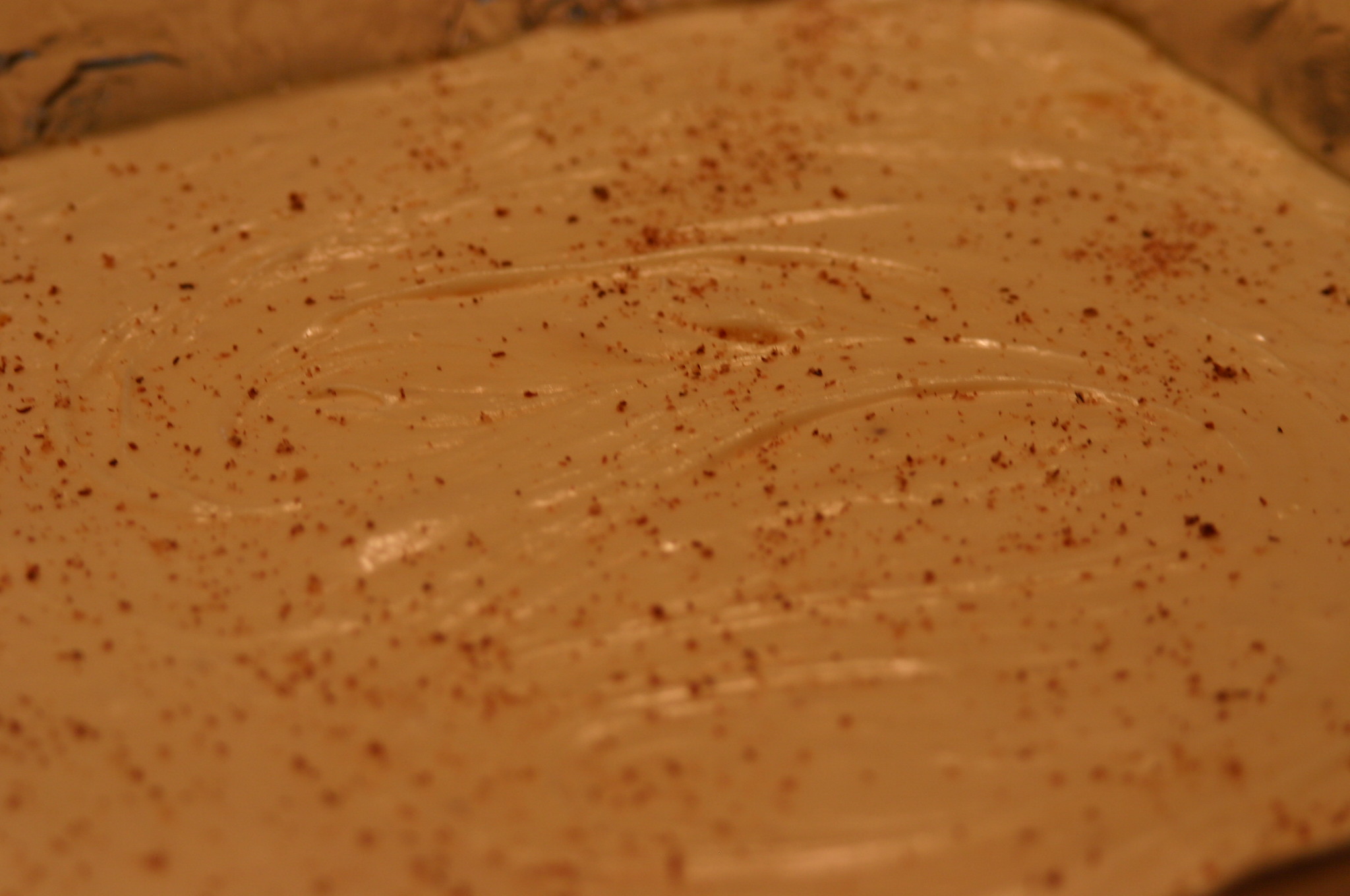 5) Let cool completely – either at room temperature or in the refrigerator. After it is cooled invert onto a cutting board, score the fudge, and then cut into 1 inch pieces. It should yield approximately 64 one inch pieces of fudge.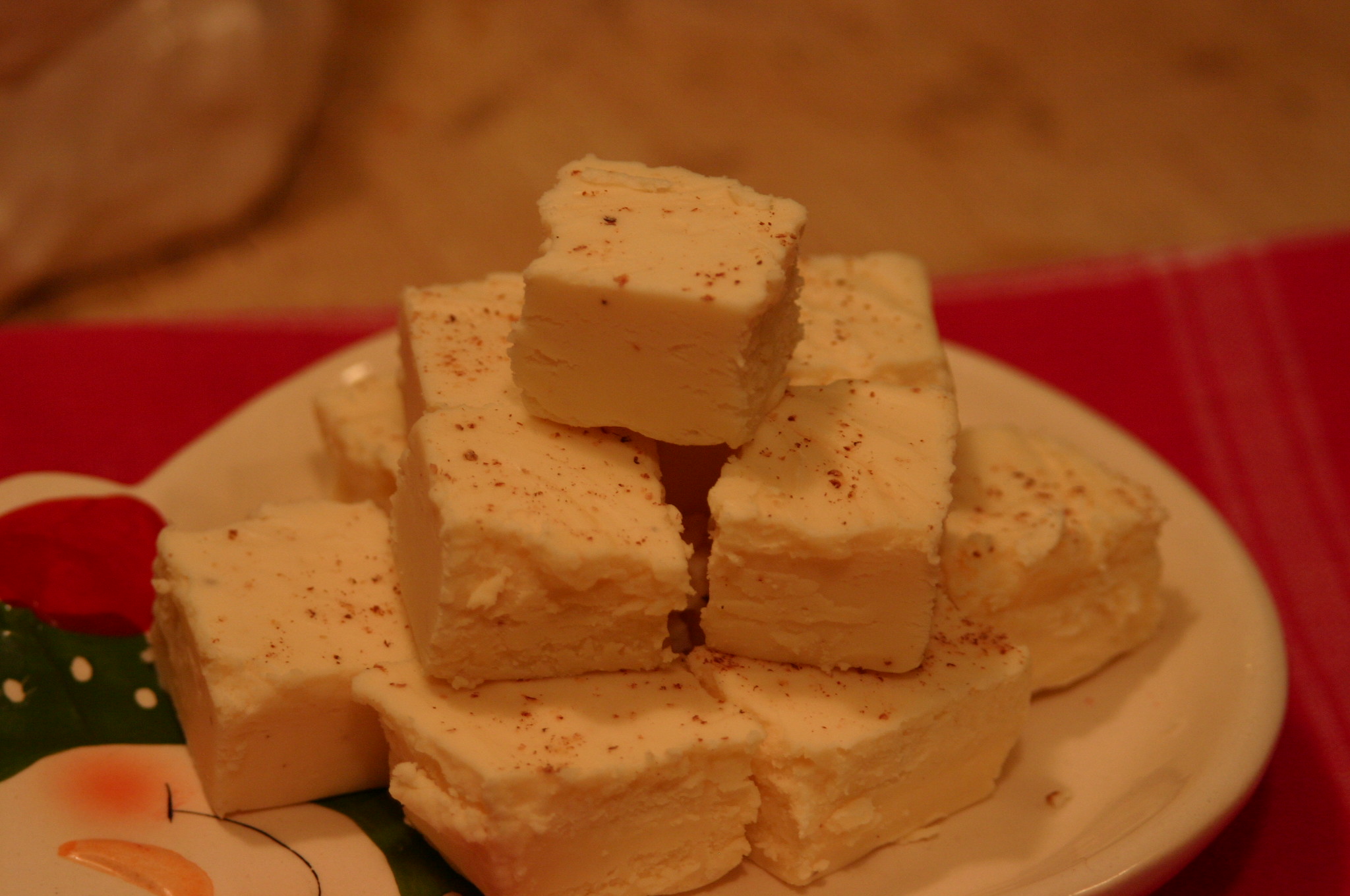 These would be great put in a pretty box and given as gifts.
Recipe Source: adapted from recipegirl.com