Chocolate?? I don't know what I think about that – I am an abnormal chocolate lover. I love milk chocolate that melts in your mouth and anything white chocolate, BUT I don't like chocolate milk, chocolate ice cream, chocolate cake or even chocolate cookies EXCEPT for these morsels of richness.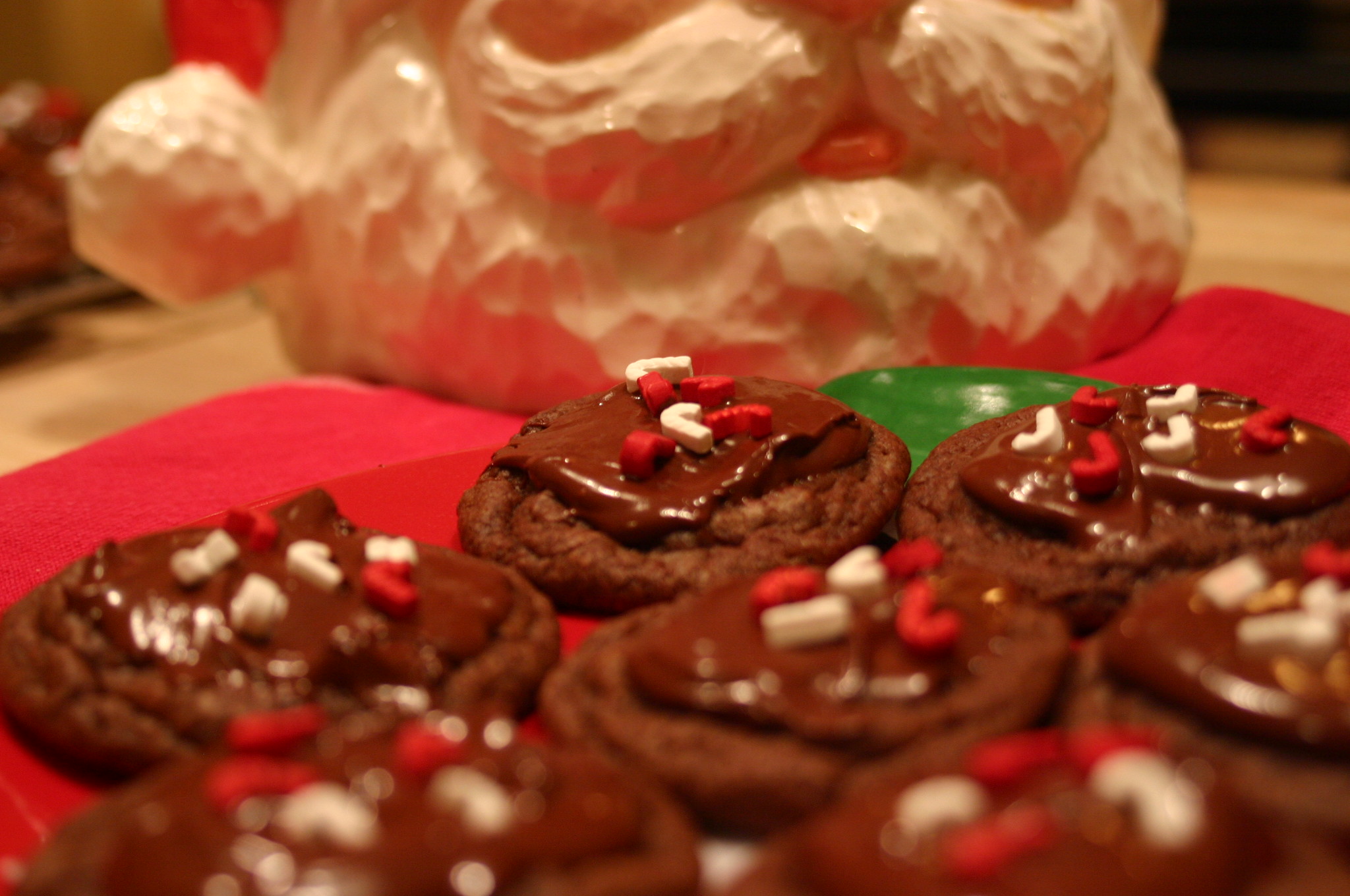 This morning my son came home from a sleepover and I couldn't wait to show him the cookies. "They look nice, Mom," he replied. I was really looking for something more exciting. Maybe a 'Wow, those are awesome,' but that was not the case. He then wanted to know how they tasted. "Rich, yummy, heavenly," I exclaimed.
Okay, about these cookies. They are super simple to make and very pretty to look at it. They have a caramel center, which is my personal favorite, and a purely chocolate topping. A decadent delight for any holiday table.
Chocolate Truffle Cookies
As I always say – gather all of your ingredients first, it will make the process a lot smoother.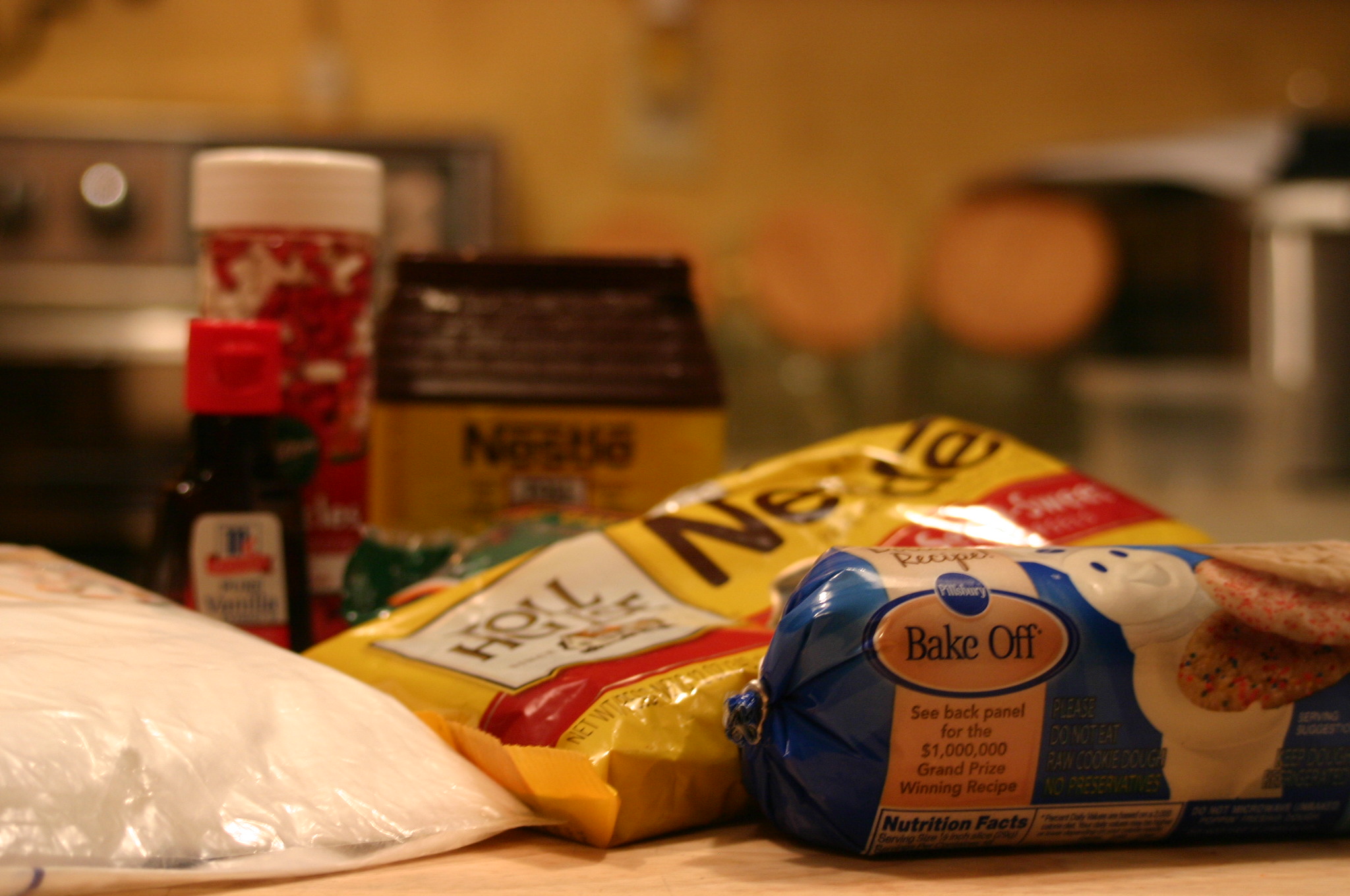 1 pkg (16 oz.) refrigerated sugar cookie dough
1/3 c. unsweetened cocoa powder
1 Tbsp powdered sugar
1/2 tsp vanilla
1 pkg (12 oz.) Rollo candies (or any chocolate covered chewy caramel candy)
3/4 c. semi-sweet chocolate chips
colored sprinkles
1) Preheat oven to 325 degrees, and line cookie sheets with parchment paper – I LOVE parchment paper.
2) Pull cookie dough out of fridge and let stand at room temperature for about 15 minutes.
3) In a large bowl – break cookie dough apart a bit, add cocoa, powdered sugar and vanilla; mix with an electric mixer on medium until well blended. (At first it will appear crumbly, but after about 2 minutes it will become creamy.)
4) Form a ball with the dough and wrap it around the caramel candy.
5) Place the cookie balls 2 inches apart on the cookie sheet.
6) Bake 12 to 15 minutes – remove from oven, and put on wire racks to cool completely.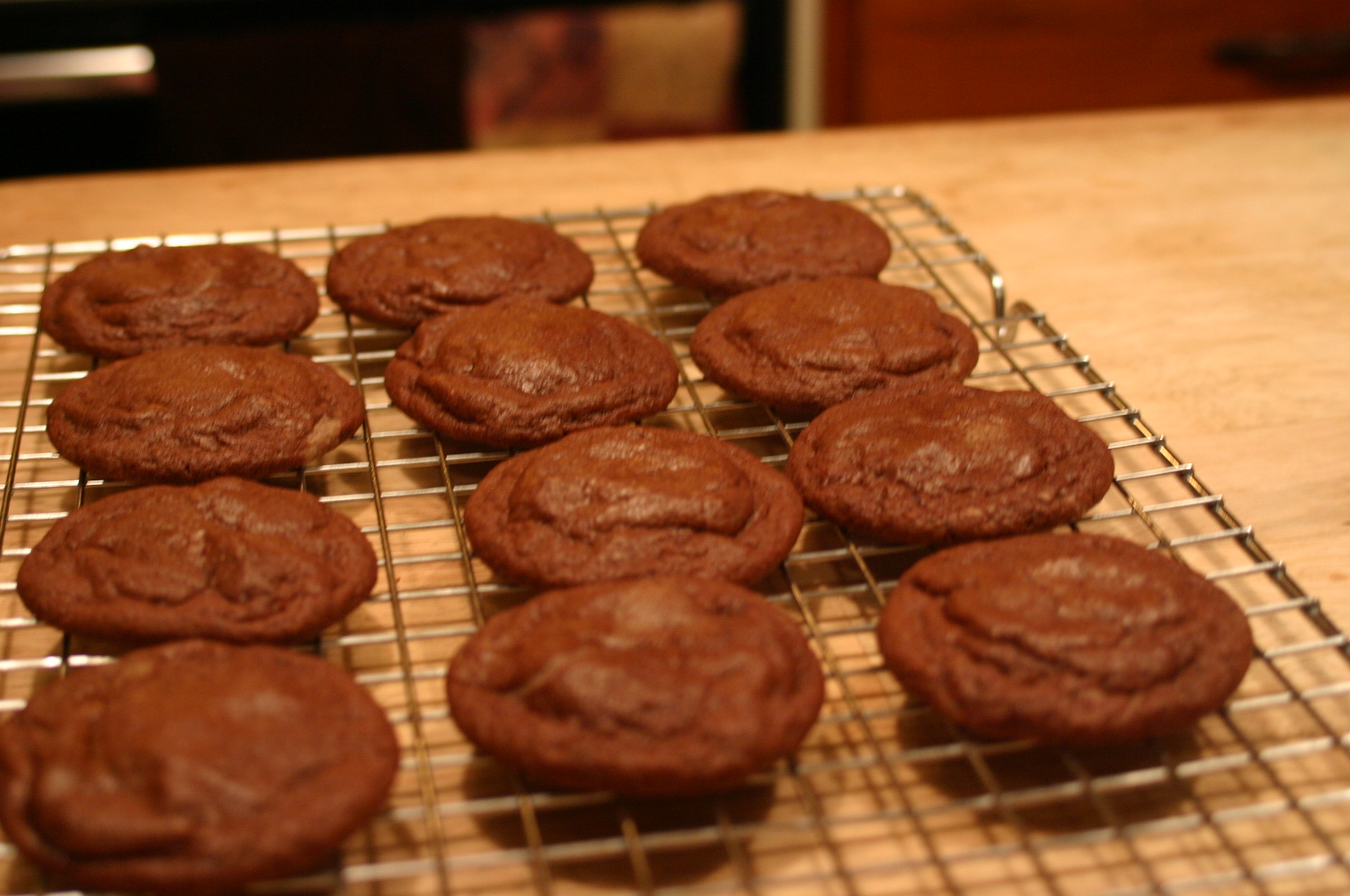 7) Melt 3/4 c. chocolate pieces in microwave for 1 minute, stir. Continue to microwave an additional 30 seconds until chocolate is completely melted.
8) Spoon a small amount of chocolate over each cookie. You can spoon a lot or a little dependent on how rich you would like it to be. Top the chocolate with sprinkles of your choice.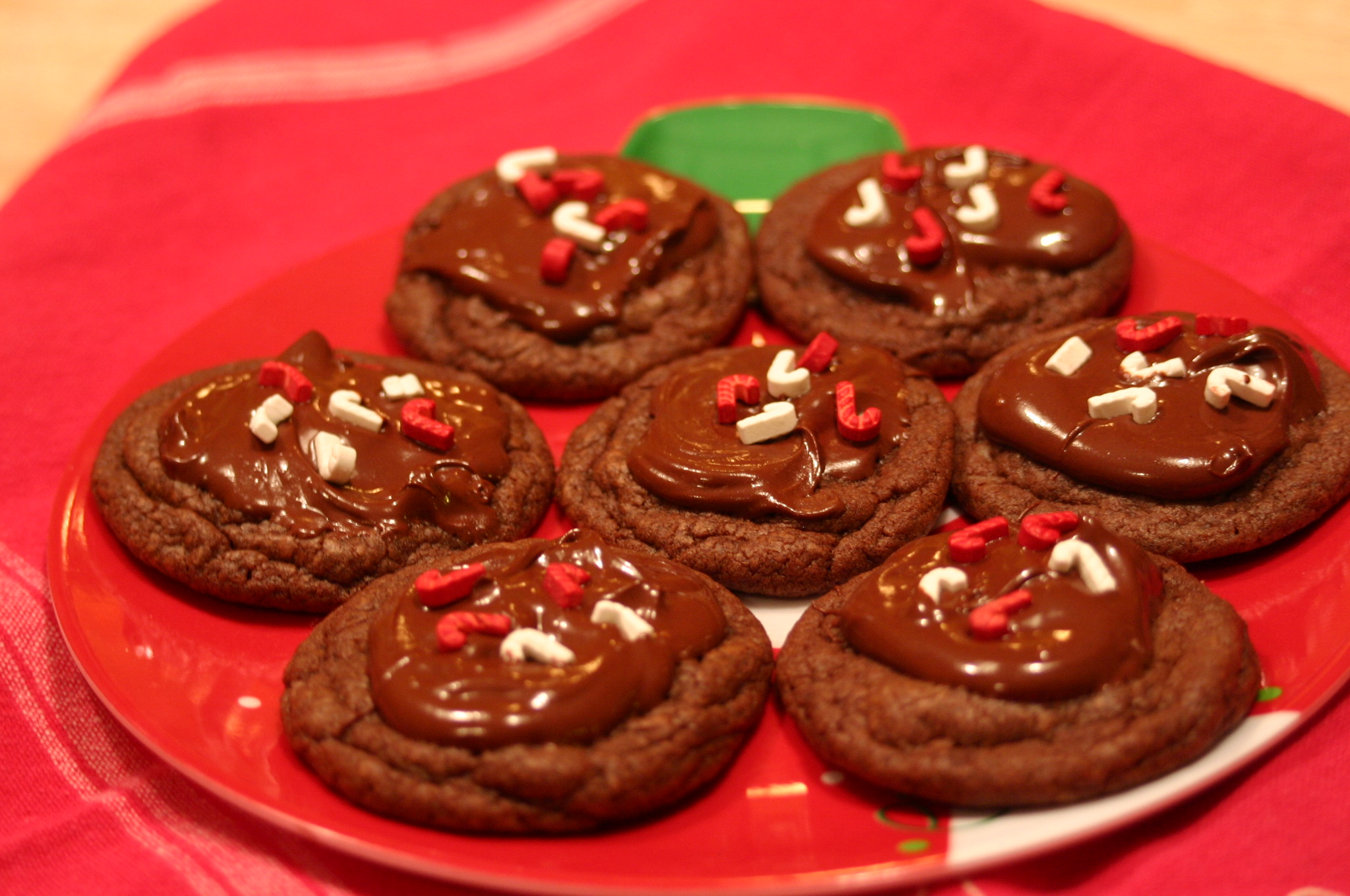 Yields about 18 cookies