"What do you mean you aren't bringing the rolls for Thanksgiving!" was my panicked statement when my mother-in-law said she thought someone else could do it this year.
I guess she didn't realize my idea of rolls were the ones you got at the grocery store brushed with melted butter and baked for 8 minutes, not her fluffy-oh-so-good rolls that we all looked forward to the entire year. And, my mom? Well, I love the food my mom makes, but the last time she tried to make yeast rolls they turned out to be hockey pucks. Definitely, not what I wanted for Thanksgiving!
So… enter Yeast Roll challenge. If I am going to make the rolls, I am going to make the rolls. I do not want to purchase anything of a semblance of a roll at the store. I want the individual components that I can whip into a beautiful and delicious Clover Leaf roll. But first I have to learn how. I researched on-line and perused my Joy Of Cooking book to find the perfect (I hope) recipe.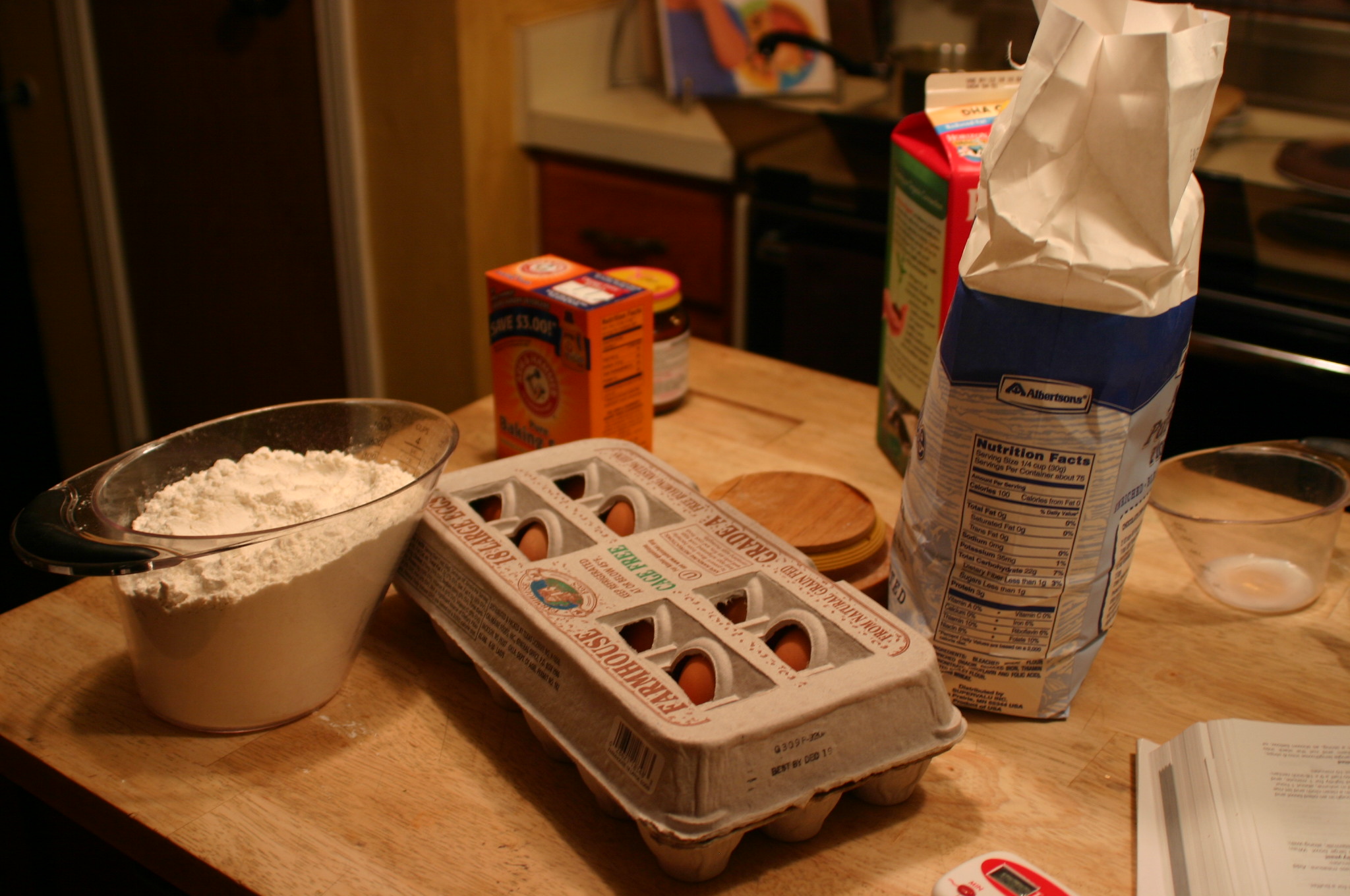 Make sure you gather all of your ingredients before you begin. It will make your life a lot easier. And, READ your recipe in its entirety. This is not one of those things you can skim. If you do, you might miss the part where it says to only use enough flour to form the dough so it can be handled easily. If you miss this part you might come up with this.
I think there may be a tad more flour than needed. I wonder if it will effect how the rolls rise? Probably not. I am confident they will be light and fluffy.
I don't think they are quite as light and fluffy as I would have liked. The good news is, I still have two days to perfect my rolls before Thanksgiving. I can tell you that regardless of their lack of fluff, they are still quite tasty. I will keep you updated on the adventures of baking rolls. While I am at it, I would like to clarify I am a great cook, but I don't bake. Big difference!